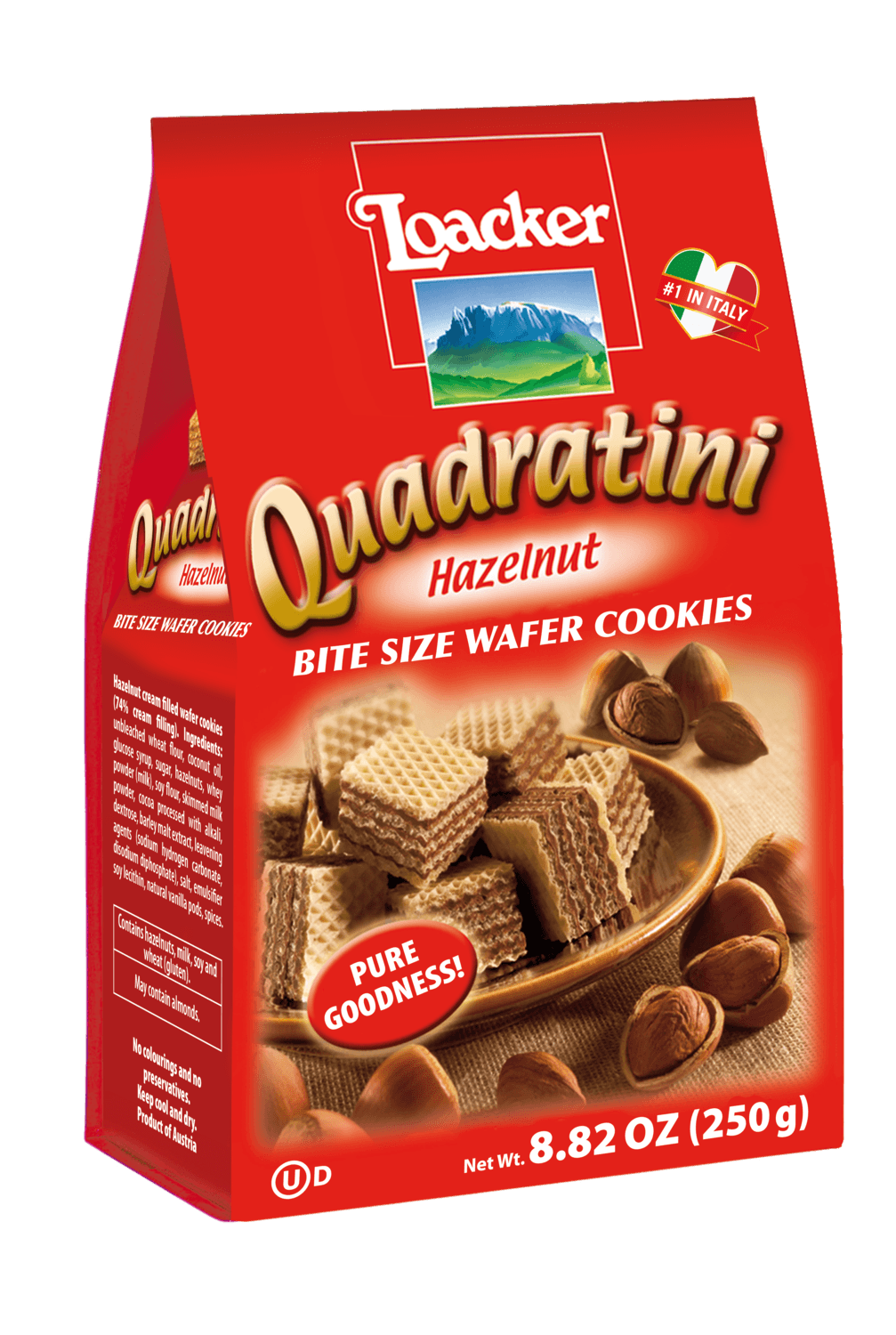 Over time, the family business founded by Alfons Loacker in 1925 has developed from a small regional confectioner to a globally known brand with products that delight people in more than 100 countries. All Loacker products are made and packaged in the heart of the Alps according to the highest quality standards. In addition to the two production sites, Loacker operates seven Loacker Points, consisting of the Loacker Moccaria and the Loacker BrandStore. The Heinfels site also boasts Loacker's World of Goodness with an interactive exhibition and a Pastry Workshop.
The history of the family business
During the past 90 years, Loacker has developed from a small regional patisserie in Bolzano's/Bozen's old town to a globally known brand. Nowadays, people in over 100 countries can enjoy Loacker's delicacies. Find out more about Loacker's history which is steeped in tradition, currently in the third generation.
The ingredients of passion
If you only use good ingredients, you will get exceptional quality – which you can taste! This is because the flavour of our products comes exclusively from the exquisite ingredients. 
The secret that makes Loacker so irresistible and globally successful requires a lot of experience. With dedication and an unerring eye, we devote ourselves to the careful selection of the ingredients:With dedication and an unerring eye, we devote ourselves to the careful selection of the ingredients: Italian hazelnuts, real Bourbon vanilla, delicious cocoa, sun-ripened raspberries, fine Loacker chocolate according to our own recipes and high quality milk.  Categorically, we do not use hydrogenated fats in the production of our premium specialities.
The non-hydrogenated coconut oil lends our creams their tender melting characteristics on the one hand, and, on the other hand, ensures, thanks to its neutral flavour, that the bouquet of the raw materials we use can fully develop.
Since our foundation more than 90 years ago, we have exclusively been using chocolate in our chocolate products that is traditionally made from classic raw materials such as cocoa butter, cocoa mass and sugar, and milk powder for the milk chocolate.  According to patisserie style, we place great importance on premium quality for all raw materials.
However, not only is the quality of our raw materials close to our hearts but also preservation of nature which creates them. That is why we campaign for the protection of the environment and nature for example with the use of state-of-the-art production processes and technologies. The waste heat from the wafer ovens, for example, is used to heat the rooms, thanks to heat recovery.  And, of course, we also consider the well-being and health of our employees. That is why safety at work is our highest priority.
This means that millions of people in the world can happily go for Loacker products with a clear conscience.