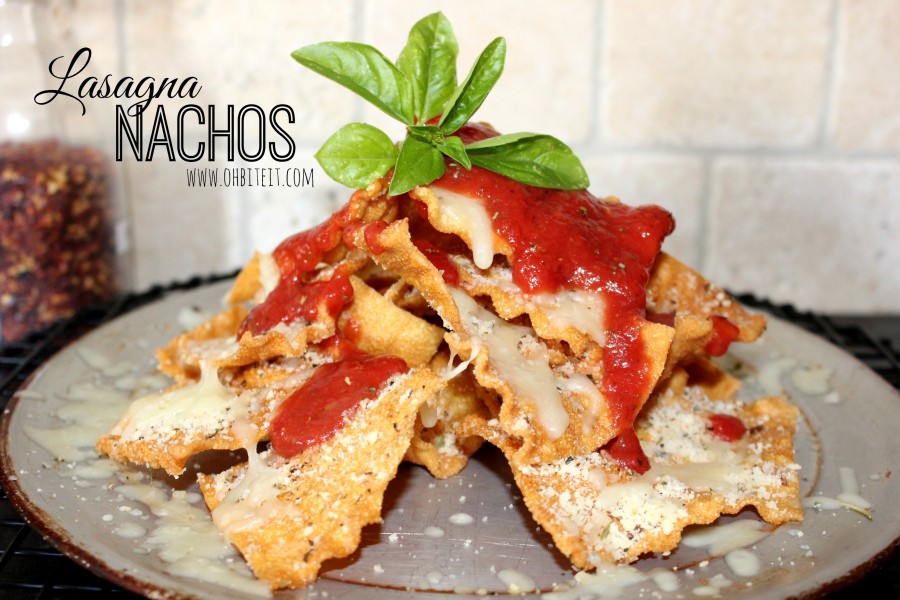 Sometimes it's nice to have a pop-in-your-mouth, cheesy and saucy Italian inspired treat that doesn't require 10 napkins and stretchy pants…lol!  And this is one of those times!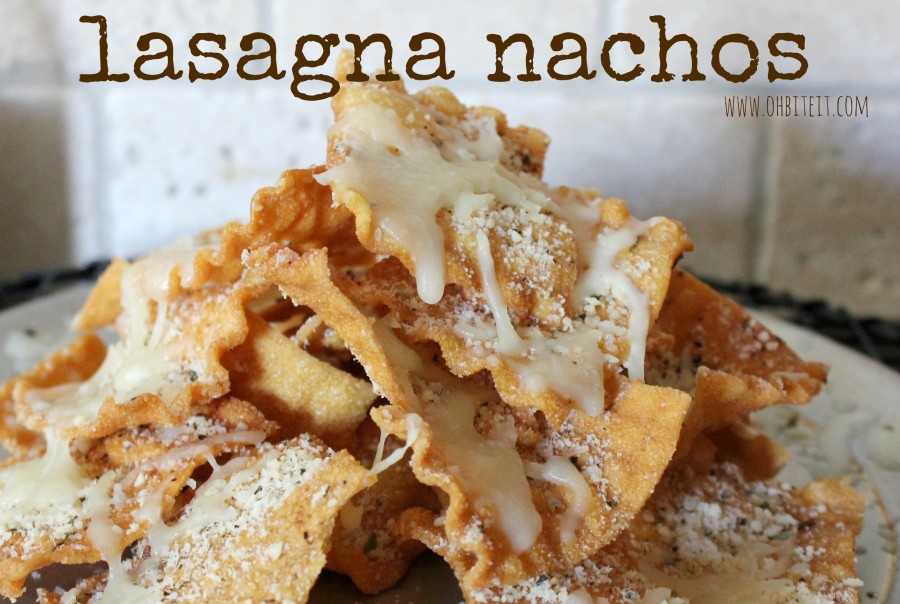 I thought it would be fun, and yummy to create some crispy Lasagna noodle chips, dripping in all things Nacho!
 Yep~  Cheese, sauce, seasoning, and even a little spice.
And WOW~  did this thought ever turn out to be a one of a kind, scrumptious, Italian inspired snack reality!  🙂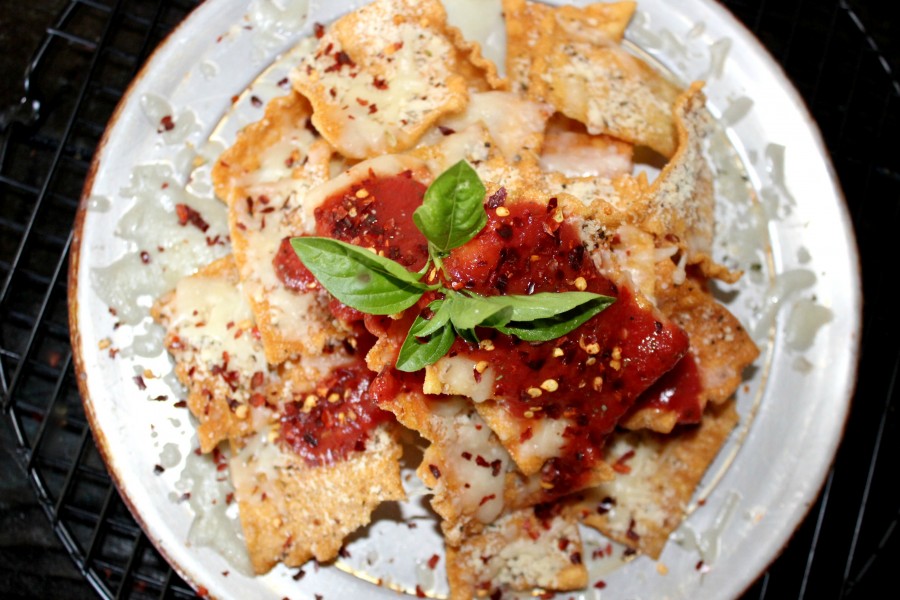 The light, and crispy Lasagna noodles are the perfect 'utensil' for getting that melty mozzarella, and tangy, seasoned sauce into your mouth during even the most tense of football games..lol!
You'll be the VIP/MVP of snacks – prepare to be tackled!

What you'll need:
Boiled and cooled Lasagna noodles..amounts are up to you!
Shredded Mozzarella
Marinara
Italian Seasoning
Grated Parmesan
Red Pepper Flakes
Oil for frying..I used Canola
Directions:
Make the Lasagna noodle chips! 
Boil the noodles…
While they're boiling, mix the seasoning..
In a small bowl combine the parmesan, italian seasoning and salt and pepper to taste…set aside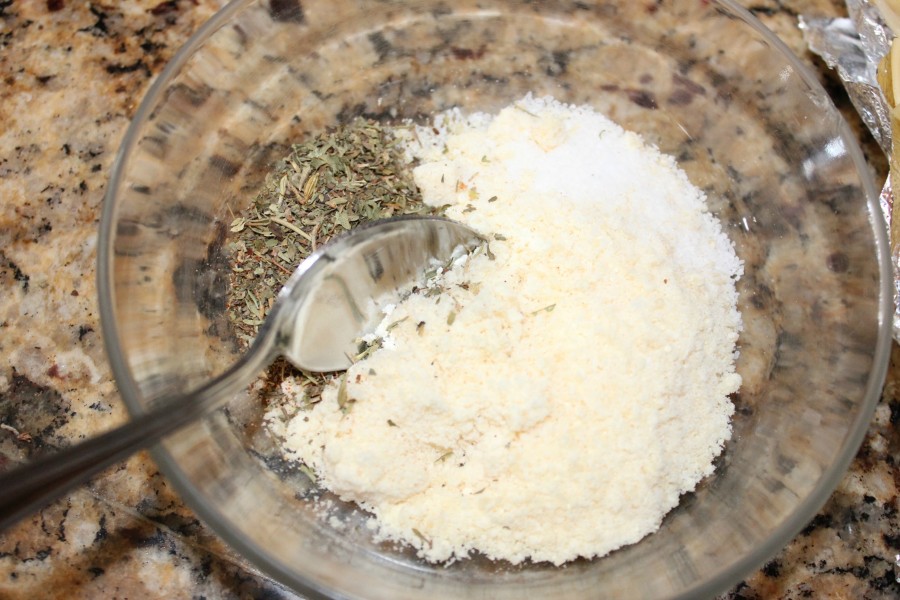 Let the noodles cool, and cut them into approx. 2″ squares
Fry them in small batches in about 2″ or so in (350 degree) oil until they're golden on both sides…
Let them drain on some paper towel, and sprinkle them with the parmesan, seasoning while they're warm…
Stack them up on a pan and top them with some shredded mozzarella …
Bake them at 350 for approx. 12 minutes, or just until the cheese is melty.
NOW~ drizzle that perfect pile with some Marinara sauce and a dash of red pepper flakes if you so choose.  
Serve warm and dig in! ~Enjoy! 🙂