When I was presented with the opportunity to try out Lifeway Kefir I knew right away that I wanted to create something that highlighted my favorite dip – Tzatziki! Staying true to my "creative culinary collision concepts" I thought it would be fun to turn that delicious Tzatziki dip into warm, fluffy, tender, and scrumptious biscuits!
And not just any biscuits, I'm talking about DROP biscuits – aka. easy!
Here are some of the amazing benefits of Lifeway Probiotic Kefir!
Probiotics are live microorganisms that may provide health benefits when consumed in adequate amounts. The benefits of these good bacteria may include supporting immunity and a healthy digestive system.
The probiotics in kefir may help support a healthy gut, where 70-80 percent of the cells that make up the immune system are located.
THE LIFEWAY STORY
FROM THE BASEMENT TO NASDAQ
The Lifeway story begins in 1986, when Russian immigrants Michael and Ludmila Smolyansky began making Kefir in the basement of their Skokie, IL home. The cultured dairy drink had been popular in Eastern Europe for centuries, but the Smolyansky family was determined to share their delicious health secret with their newfound home. Two years later, they took the company public and it debuted on the NASDAQ exchange under the ticker symbol LWAY.
Check out Lifeway Kefir all across social:
**You can purchase Lifeway products at: Walmart, Kroger, and Sprouts!
And now for this incredible recipe!
What you'll need: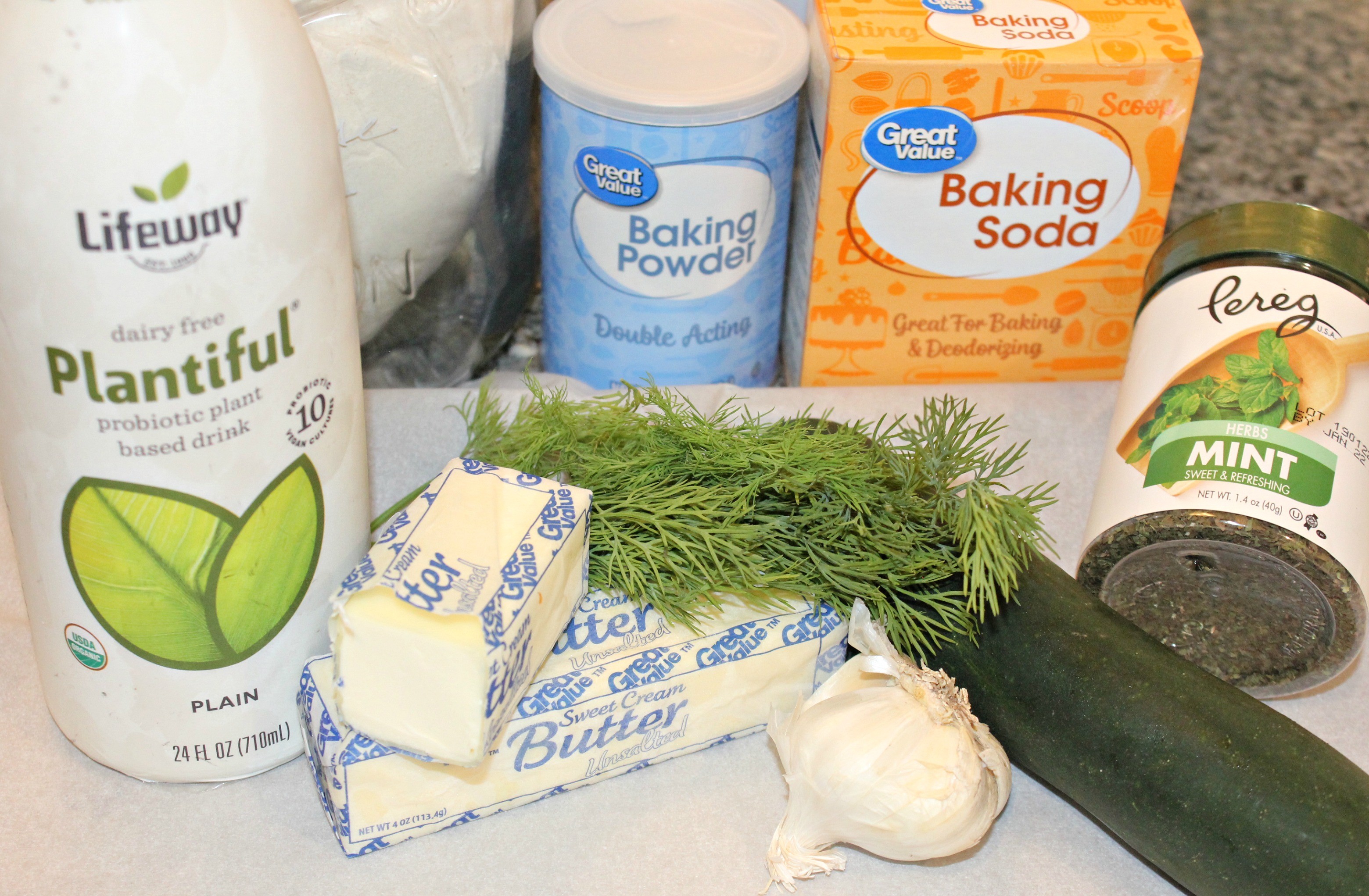 2 cups of Lifeway Kefir (plain)
1.5 sticks COLD butter –  cut into small pieces 
1 grated cucumber
1 grated garlic clove
3 tbsp. chopped fresh dill & mint
3 cups flour
4 tsp. baking powder
1 tsp. baking soda
sal and pepper to taste
a food processor (helpful, but not necessary) 
Instructions:
grate the cucumber, put it onto paper towel to absorb the liquid…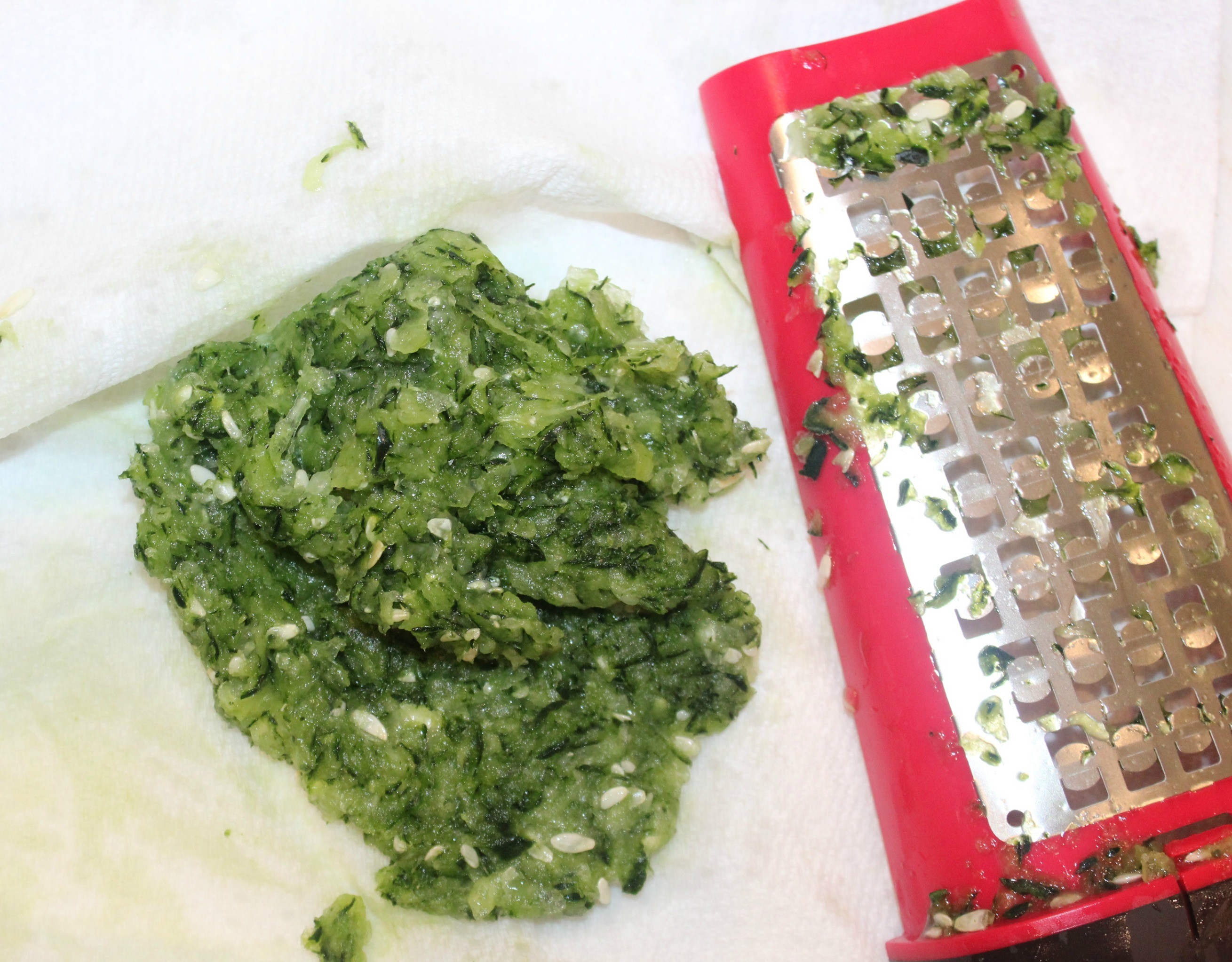 chop up the garlic…
over a med/lg. bowl, sift the dry ingredients…
now, mix them until fully blended…
time to add all the ingredients together~
in a food processor, add the butter into the flour – pulse until it's fully combined, and a sand-like consistency…

now, scoop out approx. 1 tbsp. of the batter onto a lined sheet pan…
Let them rest and slightly dry out, as the oven pre-heats…
bake them at 350 degrees, for approx. 20-30 minutes, OR until they're slightly golden and firm, let them cool slightly…
Serve them warm, and check out all those spices…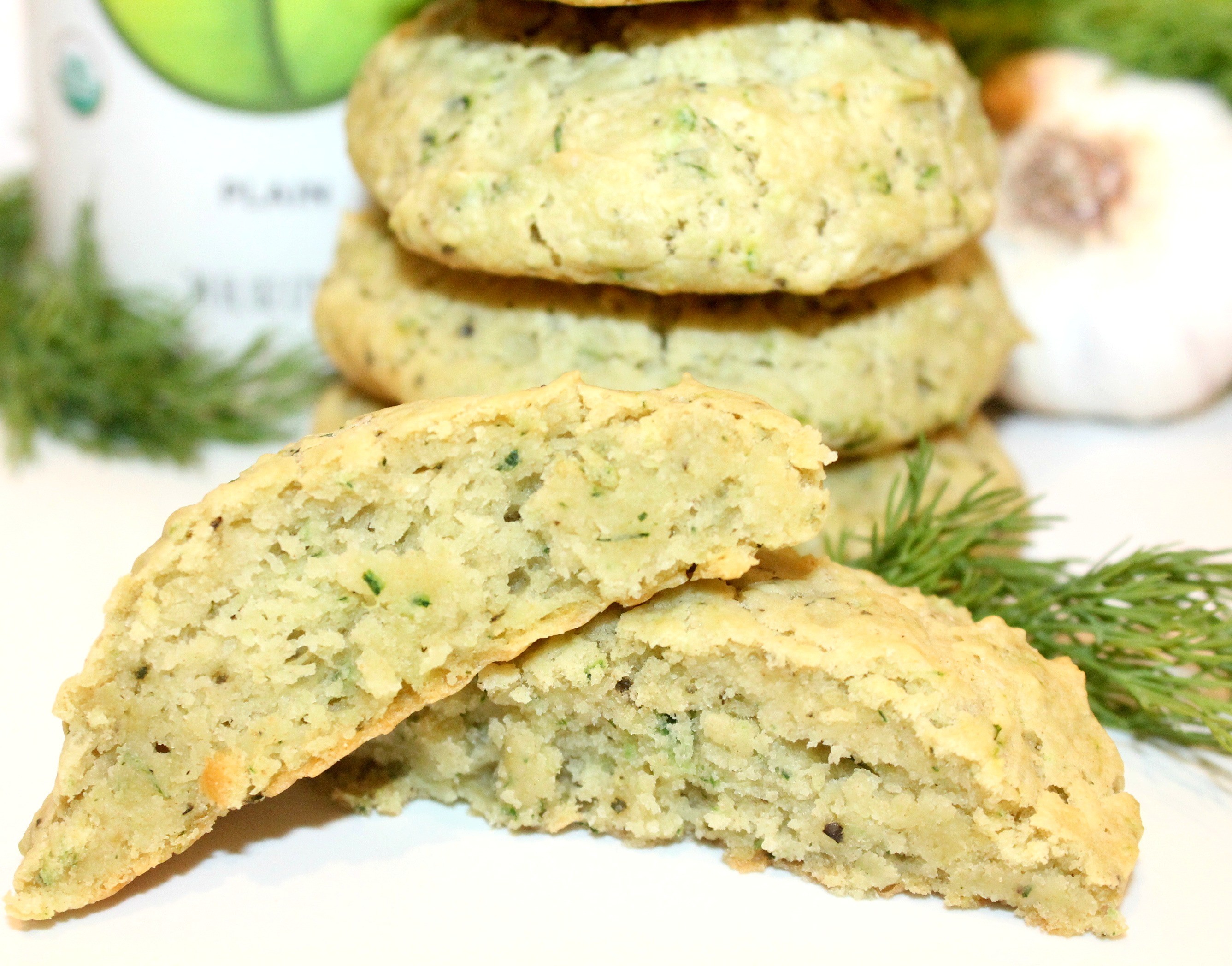 …(top with butter?) , and DIG IN! ~Enjoy!