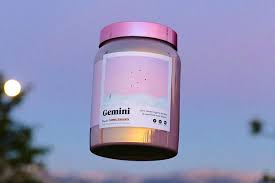 Finally~ a delicious nutritional supplement that does the job, and also tastes AMAZING! Unico is my newest nutritional on-the-go go-to meal replacement! 
We are UNICO.
'Ū N I C O' (italian) adj. : unique, being the only one of its kind; unlike anything else.
UNIQUE.
It's the one word that describes all of us. It's also a word that rarely applies to the supplement industry.
Next time you walk into your local vitamin store, take a look at the shelves. You will see bright colors. Transparent bottles. Shiny labels. Images of cartoon-ish bodybuilders. You'll see all different types of words and phrases. Now look closer. Pick up a supplement and look at the label. You'll see a few ingredients you might recognize, and you'll notice that most products are very similar. You'll also see that most ingredients are hidden in a 'proprietary blend'–meaning you will never know the amount of each ingredient–or if its even in there at all. These blends will be given fancy names, and contain all kinds of different 'extracts' and compounds you've never heard of. Actually you may have heard of some of these compounds–maybe in the news or on the web–often with references to lawsuits (DMAA). Keep reading the label. Where was it actually made? Was the manufacturing facility certified? Is the product safe? legal? More often than not you won't find these answers.
This is the supplement industry.
Unico Nutrition Inc. was founded in 2012. We are a departure from the deceptive marketing, dangerous formulas, and lack of quality and imagination that has plagued the supplement industry for so long. Our company's purpose is to create and deliver the safest and most effective exercise supplements on the market, while enthusiastically upholding our social, corporate, and environmental responsibilities. Unico Nutrition Inc. identifies with four core values that inspire and dictate every stage of our business model. They are safety, effectiveness, honesty, and responsibility.
SAFE: Safety is the number one component of our business. With the recent tragedies involving harmful stimulants such as 1,3 dimethylamylamine, the safety of our products is paramount. We are committed to delivering the safest products on the market through smarter formulating, complete label transparency, detailed and easy-to-follow instructions, and extensive support through our customer services. Learn more about how we guarantee our products safety here.
EFFECTIVE: Our company is committed to delivering the most effective products on the market. Every ingredient we use is backed by scientific research and delivered in amounts proven to be effective for their purpose, whether your goal is fat loss, general health, muscle gain, improved endurance etc.
HONEST: Unico Nutrition Inc. will ALWAYS feature full label transparency on ALL its products. There are no blends. There are no hidden ingredients. What you see is what you get. Click here to see what label integrity is all about.
RESPONSIBLE: Unico Nutrition is a supplement company with a conscience. We proudly fulfill our responsibilities to our customers, our employees, our community, and our planet. In addition, we understand that our daily pursuit of our fitness goals is a privilege we often take for granted.
We are a supplement company. We don't make magic pills. We don't promise overnight transformation. We won't try and trick you with foolish marketing gimmicks. What we will do is help you make yourself better. We are here to supplement your journey towards your fitness goals-whatever they may be. We know you have thousands of choices when choosing exercise supplements–we can confidently say that we are the only company to offer sports supplements as unique as you are.
Supplement Smart with us.
Sincerely,
-The Unico Team
GEMINI™ Organic Plant-Based Meal Replacement Shake
Gemini™ is our vegan meal replacement solution featuring 3 organic vegan protein sources (organic pea protein, organic hemp protein, and organic quinoa protein), 14 different superfoods (such as spinach, acai, camu camu), digestive enzymes, MCTs (from coconut oil), and 3 billion ProDura™ probiotics to support the body, mind & soul. Gemini vegan meal includes all of the nutrients of a complete vegan meal in a convenient and great-tasting meal replacement shake. And the best part? It might just be the best-tasting vegan meal that you have all day! All natural flavoring ingredients (such as real Valrhona® cocoa) and sweeteners provide exceptional flavor and texture. Use it as a breakfast or lunch replacement, or have a single scoop as a healthy vegan snack meal. Contains (for the full serving) 180 calories, 16g of complete vegan protein, 4g of sugar (from organic coconut sugar), and 6g of prebiotic fiber. As with all products in our From Afar™ line, Gemini is gluten-free, soy-free, Non-GMO, nut-free, and contains only sustainably-sourced ingredients.