Have you ever wondered what a bite-size corn dog nuggets, perfectly fried to doughnutty sweet/savory perfection would taste like?
No..? well, just in case it ever crosses your mind … here we are!
These fluffy fried corn dog doughnut holes offer everything we know and love about doughnuts, mixed with all things corn dog.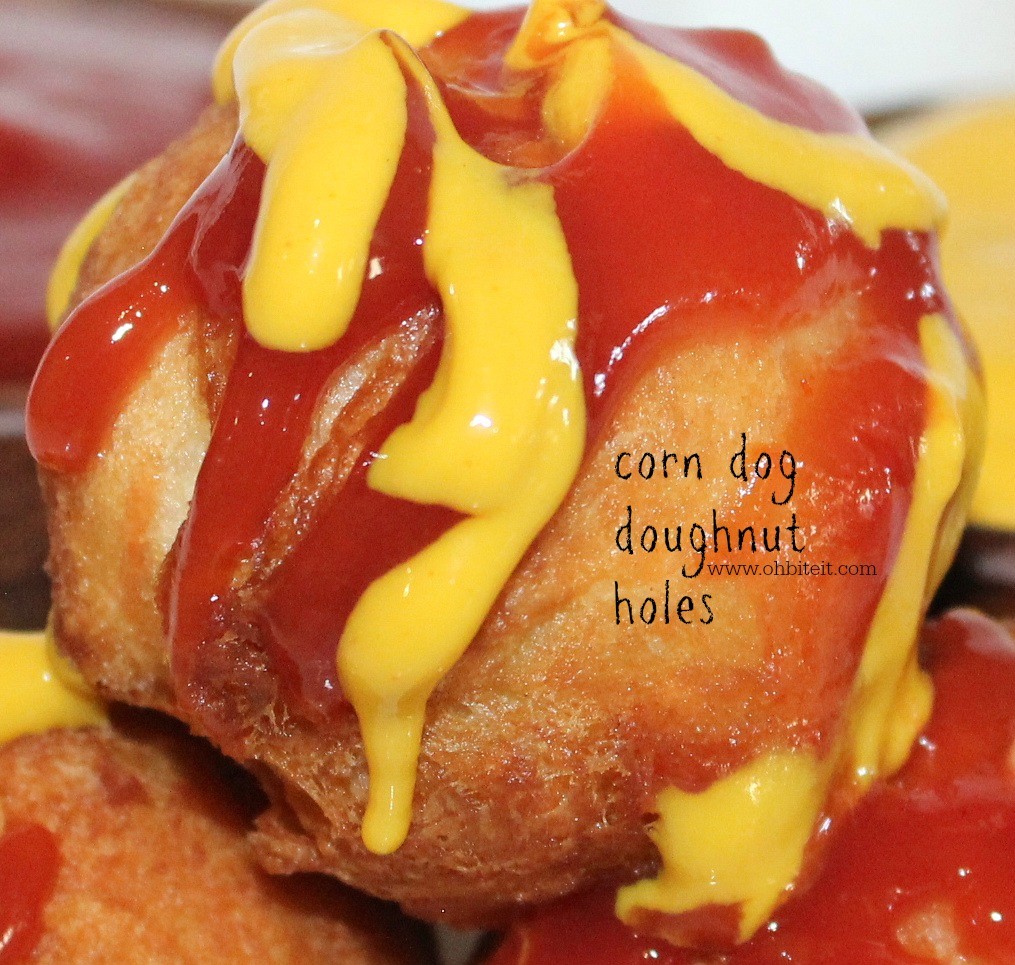 All I can say is: MAKE LOTS!
What you'll need:
1- container of Pilsbury Flaky Layers Biscuits
Lil' Smokies Sausages – one per doughnut hole
oil for frying-I used veg.
ketchup, mustard, cheese sauce.. or anything else you like to dip your dogs into
Instructions:
Cut each biscuit into 4 equal parts. Wrap one of the pieces of dough securely around one lil' smokie, making sure to pinch it together and seal it very tightly!
Now, fry them a few at a time in the hot (350 degree) oil, until evenly puffed and golden…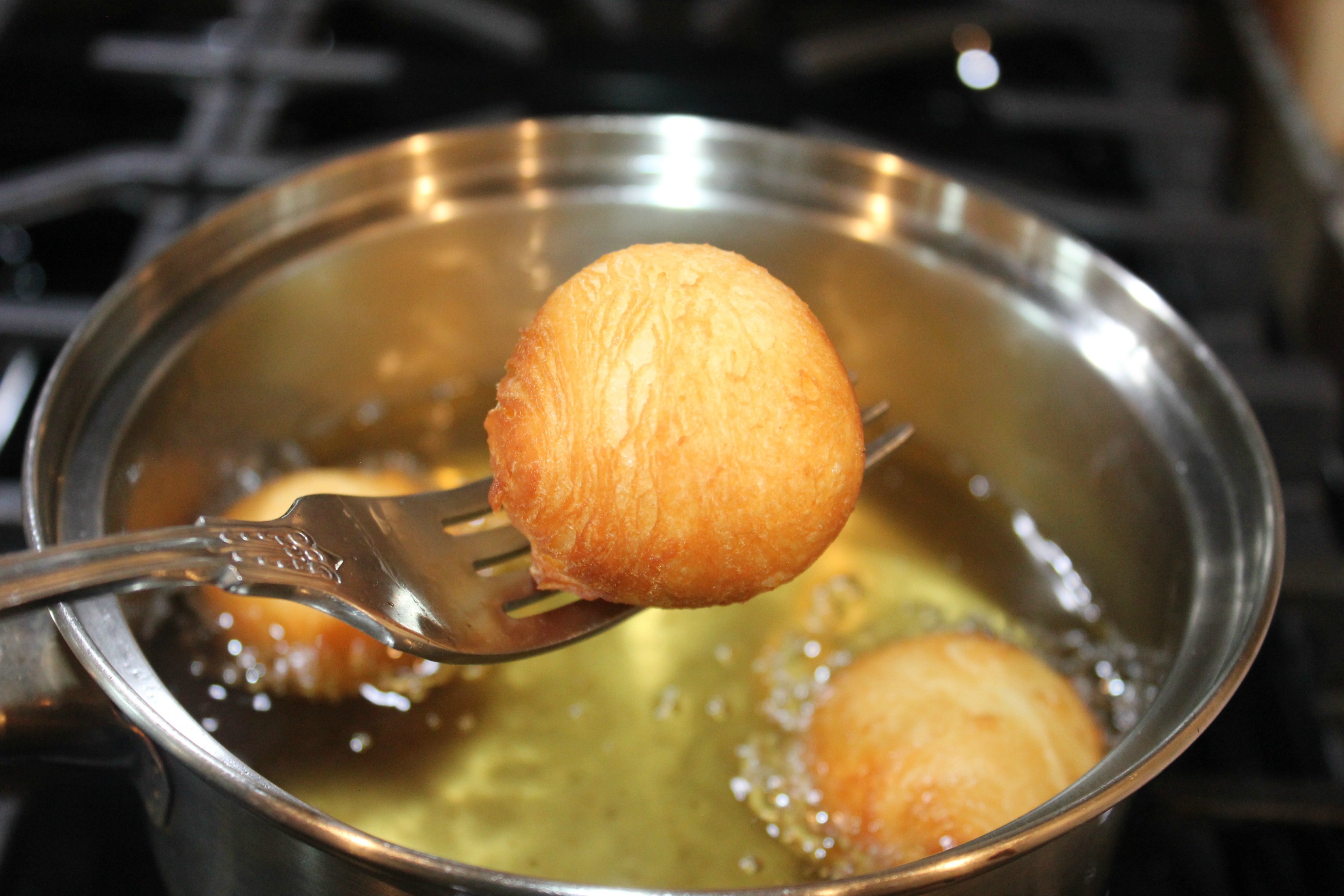 Serve with dips.. and DIG IN! ~Enjoy!