Thanks to City Farm Country Meats, I'm able to bring to you this simple, and delicious NYE appetizer that will make you the MVP of NYE! The addition of City Farms Country Ham into a typical Brie en Croute takes it over the top!
Our country ham is cured with a simple salt & sugar mix and aged for over 90 days to ensure the perfect natural country ham flavor. Biscuit portions are sliced thick and fit perfectly on your favorite homemade biscuit. The perfect country breakfast.
Ready to cook – Vacuum Packaged.
Clifty Farm Commercials
Watch for our ads on your local media or view them here to learn more about Clifty Farm.
What you'll need:
1 lb. of City Farm Country Ham Biscuit Portions
one wheel of Brie
1 sheet of crescent dough
1 egg mixed with i tsp. mustard
2 tbsp. crushed almonds (optional)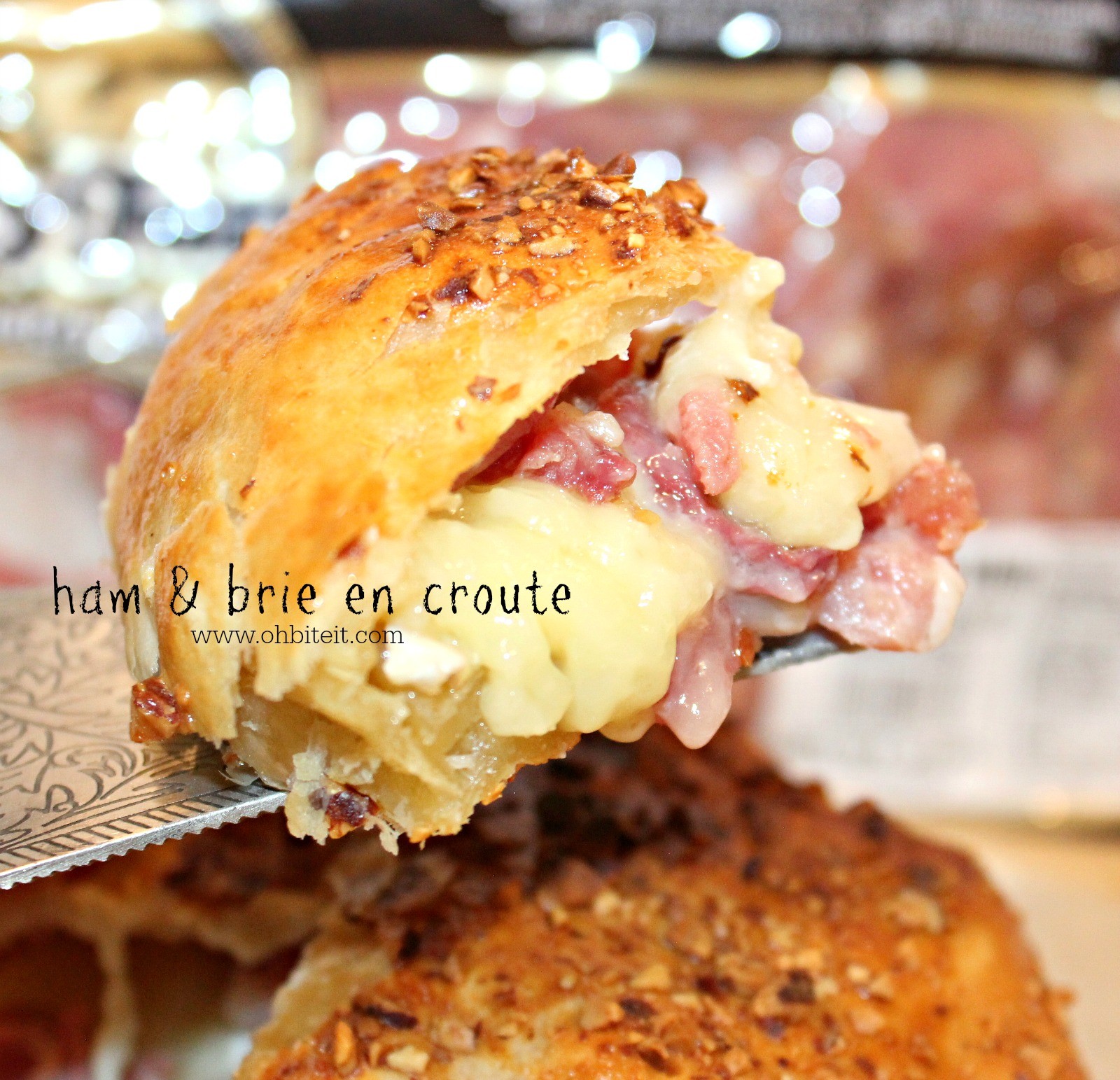 Instructions:
Cook up the ham until it's tender, and heated to your liking. Set aside…
In a small bowl, combine the egg and the mustard, until well blended…
Now layer the dough with some of the ham, and the brie, wrap the dough tightly around the brie…
Evenly brush the brie with the egg/mustard mixture…
Sprinkle it with the chopped almonds (optional)…
Bake at 350 degrees, for approx. 15 minutes, or just until the top is golden, and the cheese is melted…
Serve warm! ~Enjoy!