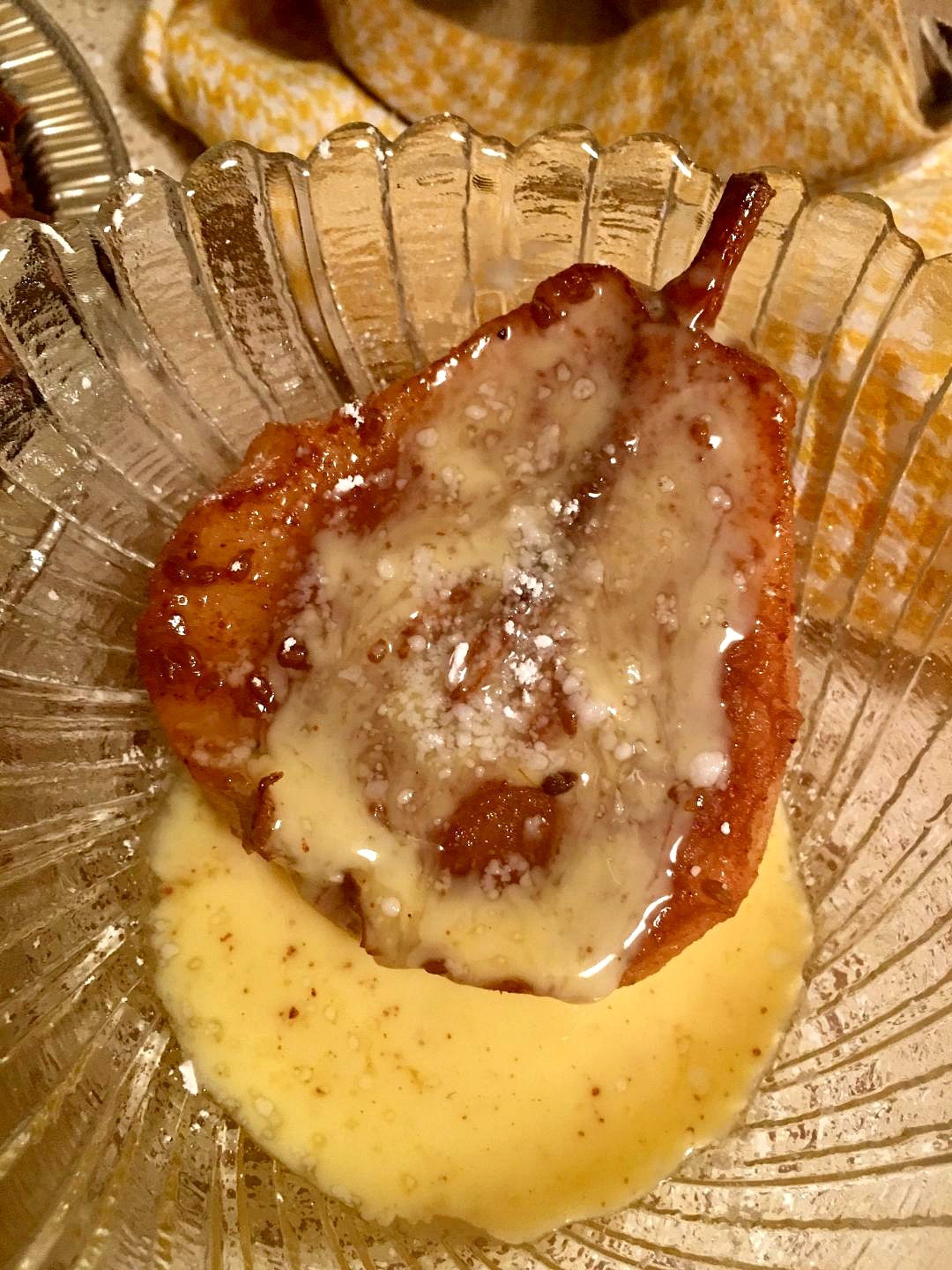 Few things are better than a warm, festive, comforting dessert, inspired by our favorite holiday flavors~ other than maybe a warm, festive, comforting dessert, that's also SIMPLE! The last thing we need after shuffling hot pans to create the perfect holiday meal, is a troublesome dessert~ so here we are! 
These Bartlett pears are sweet, succulent, and provide the perfect backdrop for a nice soaking of spiced RUM! Drizzled with a thick, and decadent eggnog glaze, these will be your go-to holiday dessert favorite for years to come!
Thanks to USA PEARS – we have almost every variety of scrumptious pears available to us!
BARTLETT
There are ten varieties of USA Pears each with its own distinctive color, flavor, and texture. With overlapping seasons of availability, USA Pears are in season nearly year-round!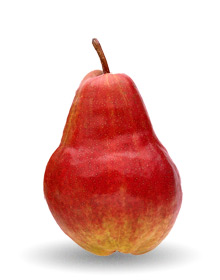 And now for this delicious recipe – RUM POACHED PEARS ..with Eggnog Glaze:
What you'll need for 6 Pear halves (double recipe for more):
Bartlett Pears – peeled
Rum
Rum infusions – star anise, cinnamon sticks, cloves, nutmeg, ginger
The Glaze:
2 cups Eggnog
1 tsp. ground nutmeg
1/2 tsp. ground ginger
2 cinnamon sticks
Instructions:
Peal the pears, and slice them evenly in half
In a large pot, simmer the Rum and all of the spices (to taste)
Add in the pears, and simmer them until they're tender, and well infused with the spiced Rum 
For the Glaze:
In a med sauce pot, add in the eggnog and the Glaze spices, bring to a simmer while stirring consistently.. until thick
Serve the pears warm, generously drizzled with the glaze! ~Enjoy! 🙂