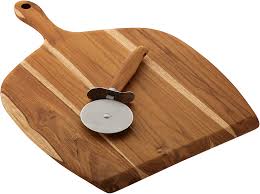 OUR STORY
FROM FLASHLIGHTS TO KITCHENWARE
We've made a lot of products over the years. Officially established in the 1950s, Meyer Manufacturing began by making flashlights.
Even before then, we made helmets, telegraph wire, and pans for US soldiers during the Second World War.
In 1971, we started our cookware journey to bring you the best in culinary innovation. Over the years, we have perfected our techniques and products.
In 1986, we brought the world the first hard-anodized nonstick cookware and revolutionized the world of home cooking. Finally, nonstick that didn't easily flake or scratch.
Through continuous innovation, we now bring over 70 years of manufacturing experience to your kitchen.
What Makes Anolon Special?
A PROFESSIONAL GOURMET BRAND, BELOVED BY CHEFS AROUND THE GLOBE
The signature feature of our Anolon line is the nonstick exterior as well as interior. This makes the pan amazingly easy to clean, and keeps it looking beautiful and new.
Our special blend of sapphire-reinforced nonstick is triple coated, lasting 16 times longer than traditional nonstick, and 80x longer than what is known as "ceramic" nonstick. Unlike ceramic nonstick, our pans will never leach any silicone oils into your food.
The Accolade, SmartStack and Nouvelle Collection are induction capable, and feature a thick stainless steel base to ensure level and balanced cooking even at high heat. These exceptional pans are dishwasher safe forever.