Your Path to Healthy Indulgence
If you're on a restricted diet, you know that it's almost impossible to find indulgent snacks you can eat. At Bubba's Fine Foods, we create indulgent paleo snacks so you don't need to deprive yourself while living a healthy lifestyle.
Not oats. No joke. Divinely Crunchy.
Grain Free. Gluten Free. Paleo. Non-GMO. Kosher. No Refined Sugar. No Soy. No Dairy.
Looking for the high glycemic grains and refined sugars? There's nothing but real, grain free granola here. With non-GMO coconut flakes, bananas & premium nuts, Bubba's UnGranola tastes like your favorite cereals with no oats to cramp your style.
Maple Cinnamon Crunch:
Lemon Blueberry Crunch:
Double Chocolate Crunch:
Variety Pack:
From a CrossFit trainer with Crohn's disease and a gourmet chef
with Type II Diabetes, the story of Bubba's is as unconventional as our snacks.
Grain Free Snacks That Taste Naughty but Play Nice.
Are you sick of fake snacks full of artificial ingredients you can't pronounce? Or, maybe you just can't find a healthy snack that tastes more than seasoned cardboard. Bubba takes the frustration out of your snacking with mouthwatering, real-food snacks. With low-sugar, green bananas and real-food seasonings, Bubba finally combines healthy ingredients with big, bold flavor.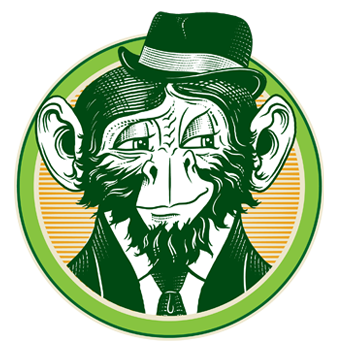 Everyone has a Bubba. For some of us, it's a child. For some, a grandparent. For others, a pet. At Bubba's, it was our co-founder, Jared Menzel, who was nicknamed Bubba as a child. 
For those of you who have been with us a while, you'll know that we swapped out the oh-so-suave bearded Bubba with the more appropriate banana-loving monkey. A little naughty and a little nice, Bubba is revolutionizing grain-free snacking all over the US. 
Since 2014, Bubba's Fine Foods has been at the head of a natural health food revolution where smart, healthy choices finally meet big, bold flavors. Run by gourmet chef Jared Menzel and his brother-in-law, former CrossFit trainer and health coach, Jeff Schmidgall, they're satisfying your naughty and nice cravings with every wholesome green banana they peel, dash of chipotle they sprinkle, and nourishing handful you munch.
While their families vacationed together in the summer of 2014, Jeff fell head-over-heels in love with Jared's crunchy, grain-free snack mix. Selfishly hoping to simply buy the snack mix to satisfy his new-found addiction, Jeff encouraged Jared to start a business selling the amazing product.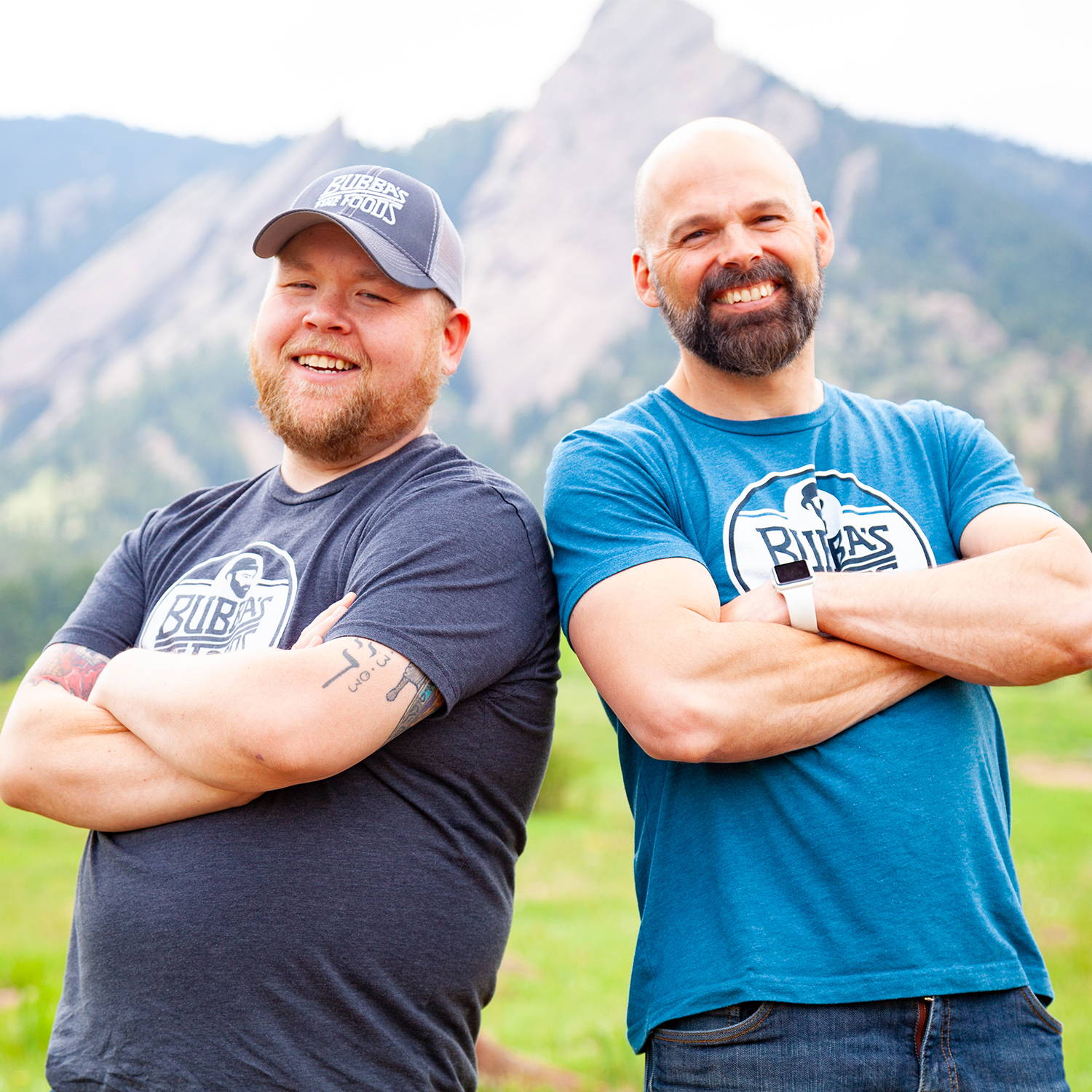 Superfood Superhero – the Green Saba Banana
We take green Saba bananas that are packed with prebiotics, vitamins and minerals, are low sugar, and don't actually taste anything like bananas, and douse them in nutrient-dense coconut oil and bold, natural seasonings.
UNGRANOLA
No oats. No joke. Divinely crunchy. 
Breakfast cereal got you down? Need a little pick-me-up for your yogurt, smoothie or ice cream? Bubba's grain free granola is a surprising blend of coconut, bananas & premium nuts that taste like your favorite cereals.
Perfect for a bowl in the morning or to top on your favorite afternoon snack, Bubba's low-sugar granola may taste naughty, but we only pick ingredients that play nice. 
Grain Free. Gluten Free. Paleo. Non-GMO. Kosher. No Refined Sugar. No Soy. No Dairy.