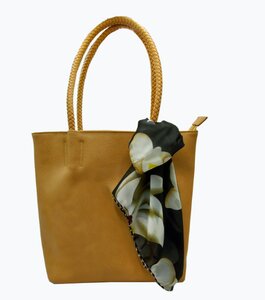 The 

PortoVino Wine

Purse and their entire collection is that these bags have been designed to carry all of a woman's (or man's) essentials, and up to 2 bottles of wine or your favorite beverage!
You can find the entire collection linked below! You really can't go wrong!
Just in case you needed some holiday shopping help for that person who has "EVERYTHING"~ here you go! Check this out, and thank me later! Transporting wine has never looked so good!
Now, not only will you be the life of the party, but you'll look amazing doing it! CHEERS!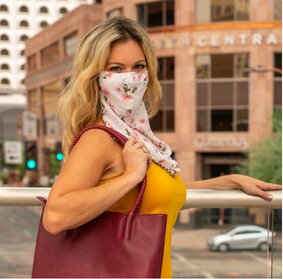 Designed with fashion in mind, so you will look and feel great taking your purse to any social setting.
Made of vegan leather and lined with a soft cotton interior.
Discreetly holds up to 2 bottles of wine or your favorite beverage.
A hidden, insulated compartment keeps your easy to use party pouches chilled for hours
Roomy enough to hold up to 2 full party pouches AND all your essentials in a separate compartment.
Designer flap on the back hides the pouring spouts until you are ready to use it.
Save hundreds of dollars by never having to pay for another drink out again while getting to drink your beverage of choice!
Can hold your favorite beverage, from wine, beer, mixed drinks, to water or juice for the kids.
You're sure to get a wild, and maybe even envious, reaction from your friends!
BRING YOUR WINE ANYWHERE….DISCREETLY!
Our bags are fashionable and functional. They all hold 2 bottles of wine (or 1.5L of YOUR favorite beverage) in a removable, easy to use pouch with pouring spout.  Each PortoVino has a unique,  zippered, insulated pocket that keeps your drinks chilled for hours, all while having plenty of room for your everyday pursenecessities.  Happiness Guarantee: Free Shipping/Returns!
ABOUT US
Our Mission
Thanks for stopping by!  We are so happy to tell you more about PortoVino!  Sure we make beautiful  purses that pour wine – which is pretty cool dare we say – but our story is so much bigger than that.   We're a small team dedicated to making a difference – in a nutshell PortoVino CARES!
PortoVino CARES about YOU – our amazing customers! We strive for Raving Customer Fans and we are so thrilled about our high Trustpilot reviews. The PortoVino 'Happiness Guarantee' promise to you means you will get Free Shipping (Minimum Orders) and if for any reason you are not happy with your purchase, just let us know and we'll take care of you, including Free Returns.
PortoVino CARES about making a difference in the world. We are passionate about helping those less fortunate than us and we have been helping the cause to eliminate hunger with every purse you purchase.  To date we have provided over 100K meals through Feed My Starving Children.
PortoVino CARES about making fashionable, high-quality purses that make you feel great whether you are using your PortoVino as an every day bag, or enjoying your drink on the go with friends.
PortoVino CARES about our incredible team. Our team is always ready to serve, learn and get better in every way to make PortoVino a success so we can create raving customer fans and make a difference in the world.
Here is a little more about how we started and who PortoVino is!
Marisa China & Gunnar Hammerbeck – Founders
We started our company in 2001 after an incredible 18 month backpacking journey 'around the world' in search of adventure and new products to start a business.  We each grew up in international families and shared a love for traveling and seeing more of this amazing world we live in.  We met at an International graduate business school and worked in corporate America for several years before we got married and decided to embark on an adventure through Central America, Southeast Asia, India, Nepal, Africa and Europe.  When we returned from our incredible journey, we started a business designing, importing and distributing accessories for the wine & gourmet food industry, along with starting a family!  In 2017, we had an idea to make a truly fashionable purse that could discretely store and pour wine from a secret insulated pocket.
We are truly grateful that the PortoVinos were an instant hit with over 200M viral-views to date, and more importantly, we receive such wonderful feedback from our customers.  That makes us so happy!  We are thrilled to continue to serve you in designing cool new products that allow us to help those less fortunate.
Thank you so much – Marisa China & Gunnar Hammerbeck
Contact us at [email protected] for any questions.