PBFIT PURE PEANUT
That's right, pure peanut protein, undressed and fully exposed. No sugar, no salt, only roasted peanuts that are pressed to perfection to remove most of the fat and leave behind peanut protein deliciousness.
Ingredients Peanut Flour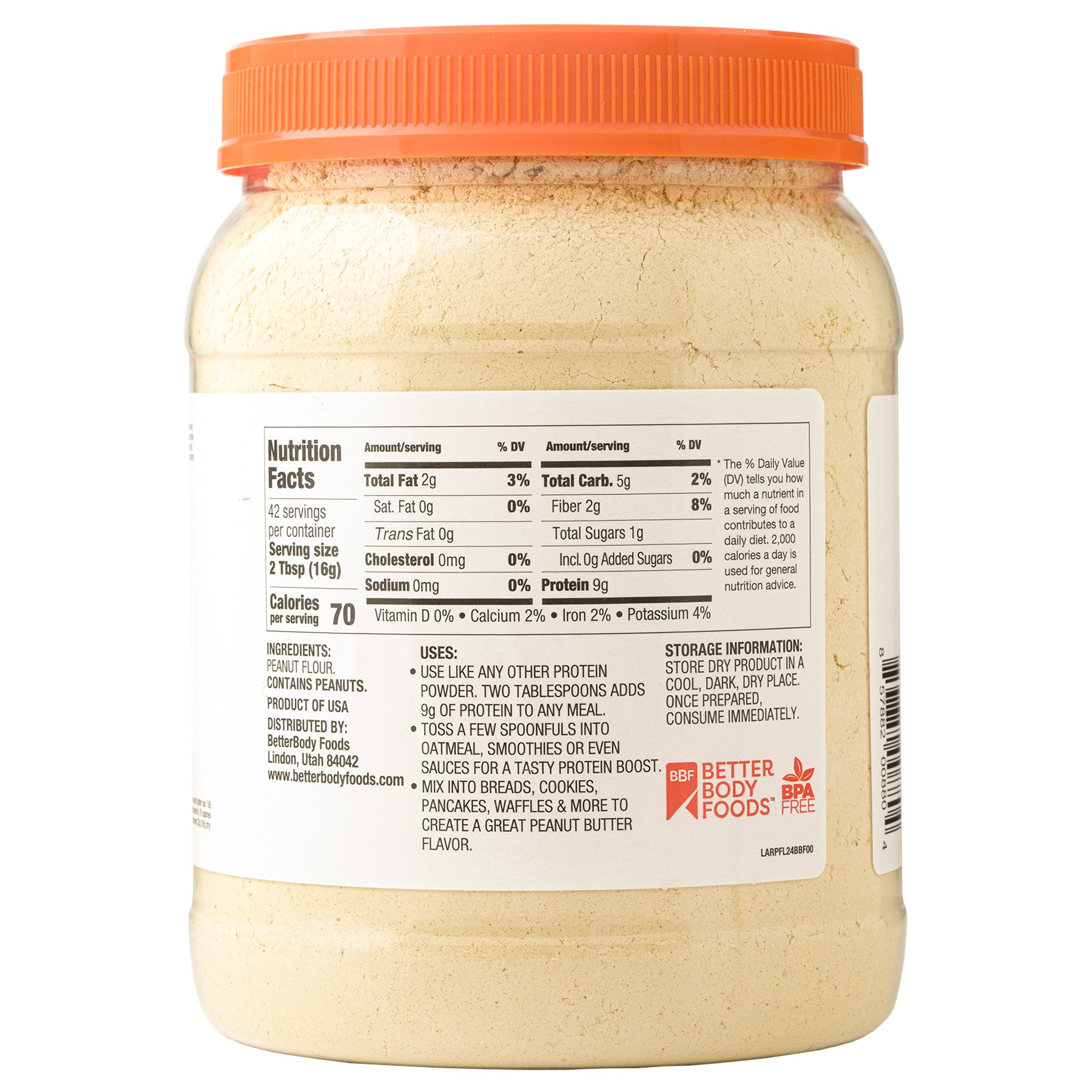 We believe the journey to a better life starts with better food. That's why we travel the globe to find better ingredients so we can provide you with better food choices… because we know that life is better when you eat better.
OUR ONE GOAL
But we've still got just one goal: to provide you and your family with better food choices. We don't produce anything we – and our families – wouldn't eat ourselves, maintaining the highest standard of food safety and the best taste. We're constantly creating new food choices so the best is yet to come. It doesn't get better than BetterBody Foods.