nuJo is a prebiotic superfood made from 100% organic ingredients. nuJo is your energy coffee alternative. If coffee and tea had a baby and it was all good for you, that would be nuJo! nuJo was born out of a quest for a healthy alternative to cafe mocha and grew to become an amazing prebiotic superfood drink. Delicious hot or iced, this small batch, hand-crafted drink nourishes mind, body and soul. Each purchase helps support families within the foster care community. NuJo has only 6 ingredients. All of them are 100% organic superfoods, including roasted chicory & quinoa combined with orange peel, allspice & cloves. 100% organic MCT coconut oil provides the perfect finish with soothing mouth feel and fullness to the blend, taking it beyond tea. You can also be sure that you're making a difference when drinking nuJo. After being blessed to experience the joy of adoption, nuJo's founder, Carmen, began to send a portion of nuJo's proceeds directly to National Angels, a nonprofit organization that is creating real change in the lives of children by lending support to families within the Foster Care system across the United States.
health-inspired
When I changed my lifestyle to focus on improved health, there wasn't a convenient, healthy option with all the taste I craved.  A simple quest quickly became my passion, to create a better "cup of Joe," nuJo.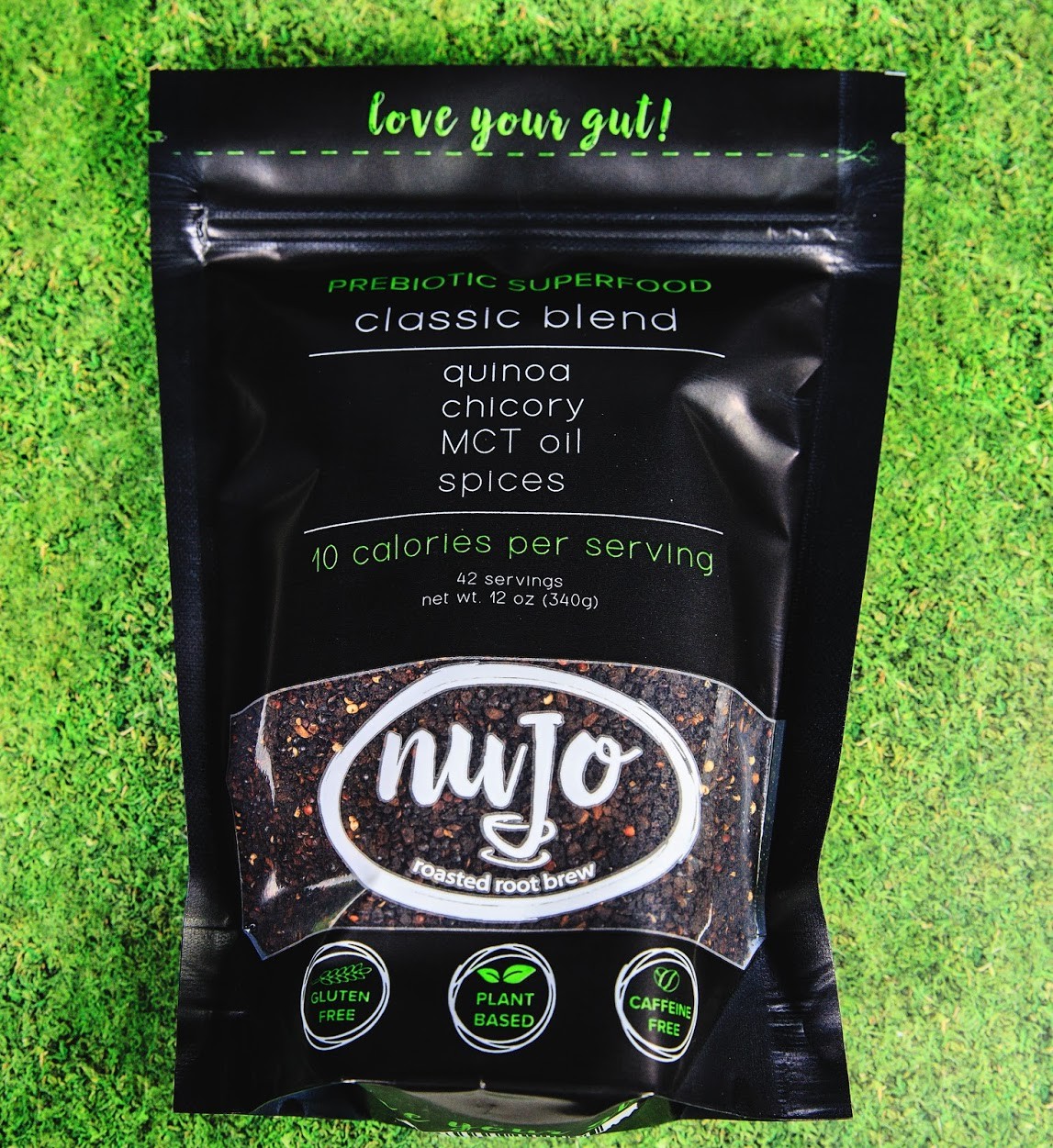 flavor-focused
My life's journey planted me in the heart of Tennessee and this is where nuJo is made in small batches as a hand-crafted labor of love. It smells heavenly with a roasted, full flavor complemented by a host of benefits.