Kyte BABY offers the softest bamboo clothes and sleep bags for babies and toddlers, and now has matching mommy, daddy and baby pajama jogger sets! Plus, newly launched in January women's high-waisted, stretchy leggings and underwear! Unlike any other baby apparel, Kyte BABY has the softest baby pajamas that are economically sourced out of bamboo! Bamboo is 3 degrees cooler than cotton, while also being hypoallergenic. The fabric itself also promotes the smart use of resources and sustainability. Bamboo is the best choice for your baby and for the planet's future, and this way of thinking is evident in every aspect of Kyte BABY! The founder's daughter suffered from infant eczema and she needed comfortable clothing for her at night time for her sensitive, itchy skin, bamboo's buttery soft fabric was the best answer for her baby girl! She invested and created Kyte BABY for all babies, and mommies too! 
"The Kyte Baby "Mommy" line is AMAZING!! I've never had such a soft, comfortable, quality, comfy-pants experience! Slipping into this loungewear makes any stress-filled day worth it!"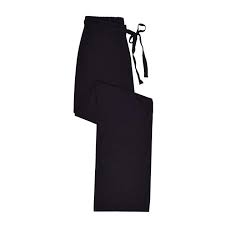 THE HISTORY BEHIND KYTE BABY
Babies have always been a major part of my life. My first job was as an interpreter and tour guide for American adoption groups in China while I was a first-year English student at a university. I would accompany groups of adoptive parents to orphanages to pick up their children. Following this, I'd bring them to local authorities & consulates to complete their paperwork. Nothing is more beautiful than the outpouring of love & joy on the parents' faces when they first see their long-awaited babies. That feeling really sticks with you.
Ultimately, I left China to pursue a degree in Fine Arts and Economics in Canada, resulting in my having a PhD in Economics. After graduate school, I started working as an economist for the central bank of Canada. After the birth of our first child, I found it harder and harder to leave my newborn with caregivers to go to work. I wanted to see him eat every meal, and I took & developed pictures of him while he took his naps. I needed a career that would allow me to free up time so I could be there for all the big moments in my baby's life that I otherwise would've missed. I quit my job at the bank and opened up a retail store selling quality baby products. After years of sleeplessness, the baby retail business grew into a chain of five stores, and our family grew to seven, with me, my husband, and our five babies.
THE ORIGINAL PROBLEM
One of my daughters has chronic eczema. At night, she would pull open her pajamas to stay cool, which seemed to calm her from constant scratching. I started to research, looking for fabrics that would keep her skin cool, and also wouldn't irritate her. Turns out, that fabric is bamboo.
Bamboo is 3 degrees cooler than cotton, while also being hypoallergenic. I started putting bamboo clothing and swaddles on her. The softness & coolness of the fabric are unmatched by cotton, or anything else for that matter. She immediately stopped pulling off her clothes, and her sleep significantly improved. I also found out that bamboo is a highly sustainable resource. It requires much less time & water to grow bamboo compared to cotton, and it practically uses no pesticides. It fit every criteria I was looking for in a fabric. With that choice made, Kyte BABY was born.
The name Kyte BABY was chosen very purposefully. Playing on the whimsical activity of flying a kite, Kyte is meant to evoke a feeling of innocence, freedom, and a return to nature. All of these ideas carry over into our core business values as well. Kyte BABY is testament to timeless fun and youth, while being natural and healthy.
OUR SOLUTION
When we visited our family for a reunion in China, we told them about our business ideas. Aunt Ling, who owns a garment factory in a small town in Southern China, suggested that I start my own line of bamboo sleepwear, sourced in China. I never saw Aunt Ling much growing up, as she was always busy running her factory and would only return home during the New Year. Over the past 30 years, she worked her way up from a sewing girl to the owner of a factory that is certified to export clothing to top European lines. However, her factory was not getting enough work lately because of rising labor costs and tougher competition from other Asian countries. One of the biggest problems she faced was that she couldn't afford to keep all the workers during off-peak seasons. These are the workers that she eats every meal with and sleeps in the same dorm building with. She asked, "Why don't you design your own line of bamboo baby clothing, and I will manufacture them for you, during the factory's down times?" She added, "Babies are born year-round, right?"
Then it all came together, and I was able to start a family-owned & operated company that went all the way to sourcing. I'd get to pursue my artist's dream, and she gets to keep the factory afloat. Just like using bamboo fabric itself, filling the factory's down time truly promotes the smart use of resources and sustainability. This way of thinking is evident in every aspect of Kyte BABY.