Spoil her with an indulgent afternoon of fragrant, refreshing beverages and delightful chocolates at our high tea inspired virtual tasting designed especially for Mom. Shower the most important women in your life with appreciation and let her discover the world of premium teas and handcrafted artisanal chocolates. Mom will delight in the complex, rich flavors of tea and chocolate while learning how both beautifully enhance each other when enjoyed together. Express your love and gratitude this Mother's Day with a unique tasting experience. 
Join Delysia Chocolatier as we celebrate Moms everywhere with a tasting that embodies the elegance and refinement of the tradition of high tea. Featuring an assortment of artisanal teas including white, green, black, and herbal blends, the aromas of fresh fruit and florals infused with whole leaf tea will leave Mom feeling refreshed and energized. Each tea is paired with a luxurious chocolate crafted specifically to highlight the flavors that unfurl from each sip. Chef Nicole Patel, a Master Chocolatier and Tasting Expert, will guide participants through the experience of pairing tea and chocolate together. From selecting the tea collection to handcrafting each chocolate truffle to pairing cacao and tea in inventive ways, Nicole personally designed every element of this tasting to honor Mothers everywhere. 
Broaden your culinary palate as you sample uniquely handcrafted chocolates at Delysia's SAVOR: Chocolate Tasting Experience. Indulge virtually in 4 chocolate truffles from a set menu personally curated by our Owner and Chocolatier, Chef Nicole Patel.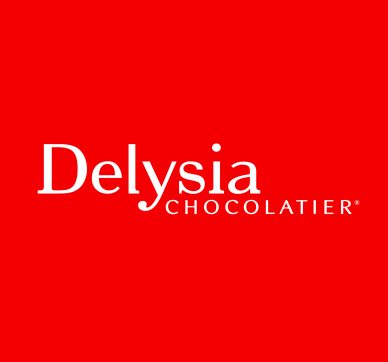 Pamper Mom with this high tea & chocolate virtual experience in gratitude for all the love and support she gives. Make a spread of whimsical pastries and fresh fruits while she relishes in delicate teas and decadent chocolates this Mother's Day. Join Delysia Chocolatier for a special virtual chocolate tasting inspired by the dedication of the mothers in our lives. 
This Mother's Day exclusive virtual experience includes:
Artisanal 4 piece chocolate truffle tasting set
Tea sampler 5 pack assortment 
Infused chocolate bark
Delysia branded tea mug
Instruction card for tasting 
Exclusive seat at this limited capacity virtual experience
Every occasion and every day should be exceptional. At Delysia Chocolatier we use fine chocolates to create experiences. And these experiences are what make every day and any day extraordinary. It is about the way you feel, how you bring friends and family together and the memories you create.
Just like you, we understand the importance of being one of a kind. Our chocolates are just that. They are unique. They are memorable. They are remarkable. Take an ordinary day, add chocolate from Delysia Chocolatier and create an extraordinary experience.
We would love nothing more than to help make any day, any occasion, any moment remarkable for you.