Here at Sitka Salmon Shares we love to gather with our friends and family to share home-cooked meals. Whether you're looking for 30-minute meals, recipes with 10 ingredients or less, options for specific dietary restrictions, or something to impress fellow foodies, we've got you covered. And, we are always adding new recipes, tips, and cooking videos to help you master cooking your wild Alaskan seafood, so check back often!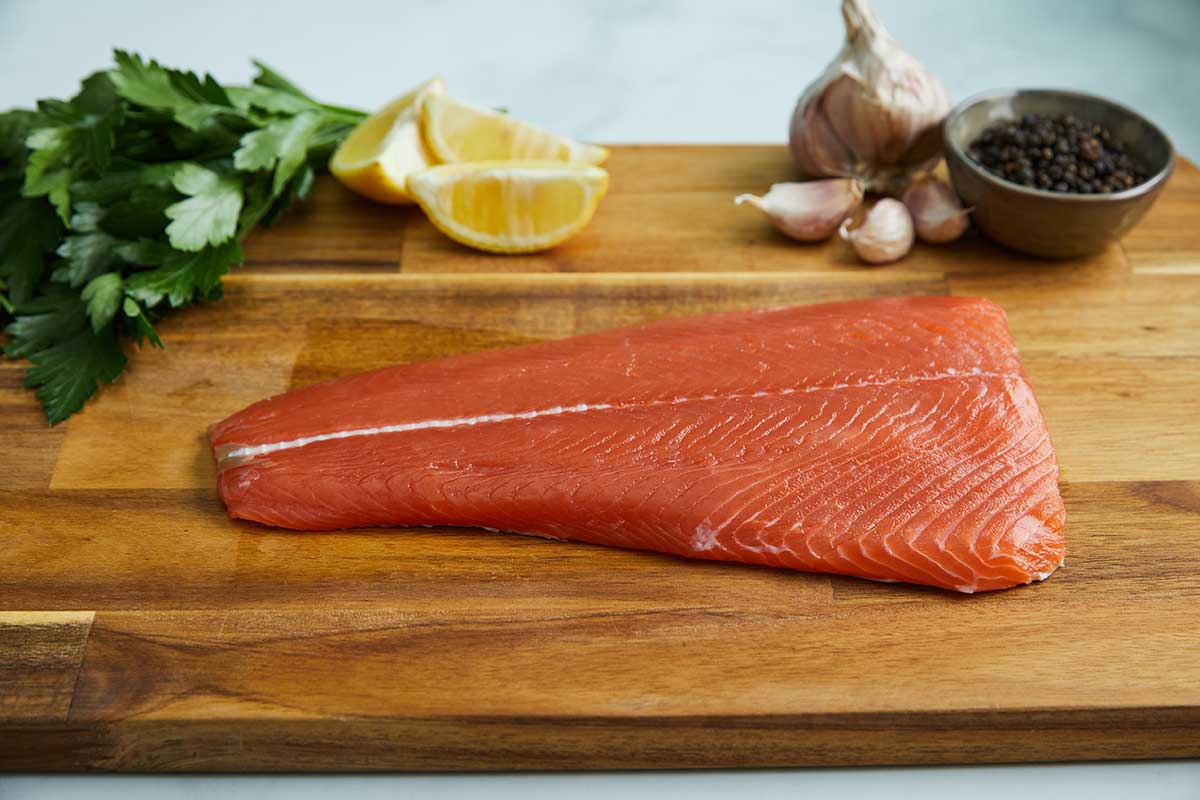 Imagine for a moment, the BEST and freshest seafood you can dream of… now, imagine it at your door! No need to travel, no need to go fishing, ALL the work is done for you! You'll never experience more exquisite seafood than what will be delivered directly from the boat to YOU –  courtesy of Sitka Seafood!
HOW SEAFOOD DELIVERY WORKS
COMMUNITY SUPPORTED FISHERY (CSF) SEAFOOD DELIVERY
CSF members purchase their very own "shares" of our harvest. Similar to preorders or vegetable shares ordered through your favorite CSA, these purchases determine how much fish our fishermen catch! After that, CSF members receive a monthly home seafood delivery – their "share" – of our wild Alaskan catch, ranging 4.5-5lbs per month and starting at up to 9 months during the CSF season (April thru December).
Our community supported fishery (CSF) is a members-based organization that allows you to purchase a "share" of the harvest of one of our independent, small-boat family fishermen. You enroll at up to 9-month intervals. Of course, if you're ever not happy, you can cancel at any time for a full refund. Each share includes a specific selection of the species that we harvest. In 2021, these species include wild Alaskan king salmon, sockeye salmon, coho salmon, keta salmon, lingcod, black bass, sablefish (black cod), Pacific cod, yelloweye, rockfish, bairdi & Dungeness crab, albacore tuna, and halibut.
You have the option of paying for your share in full at the beginning of the season or spreading out your payments through monthly installments. Prices range from $18 to $28 per pound, depending on the species you choose and the quantity you buy. Of course, this includes free shipping. As a member, you'll also have access to special sales, discounted annual enrollments, monthly newsletters, recipes, BBQs, salmon bakes, cooking classes, fishermen events, and our exclusive pop-up dinners with celebrated chefs.
2) Fishermen catch your fish
One of our 20 fishermen-owners or partner fishermen then catch your fish. Our fishermen meticulously catch and handle each fish with care virtually unheard of in the world of large factory boats and corporate-owned fish farms. Your fish are then landed in either Sitka at our small company-owned processing plant, or one of our partner docks in Alaska. There, they are filleted and cut into portions of about half a pound to a little over a pound. Each fillet is then blast-frozen to -60 degrees Fahrenheit before being shipped to the Midwest where it is individually vacuum-sealed. Meanwhile, your Dungeness crabs are broken into clusters of legs and claws, cooked, and glazed, while your spot shrimp are headed, glazed, and blast-frozen. We will contact you via email a week before and the day before your delivery as a reminder of when to expect your seafood. We then box up your share of our fishermen's harvest, taking care to make sure you know who caught your fish, where, and when.
Every month during fishing season, you get a box of wild Alaskan seafood hand-delivered right to your door by one of our affable and well-mannered Sitka Salmon Stewards or our friends at UPS. In keeping with our guiding principles, Sitka Salmon Shares returns 1 percent of all CSF-related revenue back to fisheries conservation and habitat protection efforts, and we pay to offset all carbon that is released in our Alaska-to-Midwest distribution system. Our fishermen-owners receive a fairer wage for a day's work, and together, we make the entire system more transparent and accountable, from the moment your fish is caught to the moment you sit down with your friends and family to enjoy the best fish you've ever tasted.