MOOOOVE OVER, MILK…TODAY'S PLANT-BASED DAIRY ALTERNATIVES ARE UDDERLY EASY TO MAKE AT HOME THANKS TO THE MILKMADE NON-DAIRY MILK MAKER
Ice cream without the cream? Lattes without the milk? More and more folks are saying "Yes, please" to non-dairy milk alternatives, and there are lots of reasons why. Some people are concerned about lactose; others like to know exactly where their food is coming from. Then there's the ecological footprint, not to mention the ethics, of dairy farming.
Even if you're not ready to go dairy-free, here's the inspiration you just may need to give it a try—saving money.
With the new ChefWave MILKMADE NON-DAIRY MILK MAKER, it's easier than ever to make 20 oz. of delicious plant-based milk at home. It does it all for pennies—and in just 15 minutes. And here's the kicker: it cleans up after itself!
No prep work needed for fresh, wholesome MILKMADE vegan milk—just add water and a handful of rice, almonds, oats, soybeans, cashews, macadamias, or coconut. Press a button and voilá, this go-to kitchen companion does the rest.
You can flavor your beverage or keep it simple, depending on how you'll use it. Looking for some ideas? Find recipes for dairy-free cookies, ice cream, blueberry smoothies, chicken curry, and good ol' chocolate milk.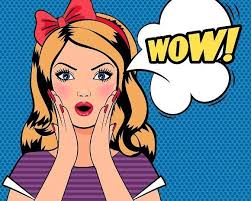 " WOW! Non-dairy milk is now AT YOUR FINGERTIPS.. literally! Form meets function with ChefWave's Milkmade Non-Dairy Milk Maker!
Not only is this a gorgeous addition to your kitchen, but it provides store quality, non-dairy milk, in any variety you can imagine. Fresh, flavorful, and fun.. this will be your go-to beverage maker ALL summer long!"
ChefWave Milkmade Non-Dairy Milk Maker with 6 Plant-Based Programs and Auto-Clean Function
Make non-dairy milk alternatives at home
Milk-making process is much faster than traditional methods
6 preset milk making programs with digital touch control
Customizable milk flavors
No prep work needed
Use raw or roasted nuts
Auto-clean function
Delay-start option
Includes glass pitcher for easy and quick storage
ChefWave Milkmade Non-Dairy Milk Maker with 6 Plant-Based Programs and Auto-Clean Function – CW-NMM
Create fresh, delicious, plant-based dairy alternative beverages with the ChefWave Milkmade Non-Dairy Milk Maker. With 6 preset milk-making programs, digital touch control, easy storage and an auto-clean function, Milkmade is an easy-to-use and reliable part of your daily routine.
Easily Make Plant-Based Milk Alternatives
Milkmade makes it easy to create gluten-free and vegan non-dairy milk alternatives. Patented technology extracts flavor from the raw ingredients, and then it pulverizes and filters the pulp. In less than 16 minutes at just a click of a button, much faster than traditional methods, your milk is ready. And you get smooth and creamy milk every time.
Customizable Experience
Six plant-based milk programs allow you to make almond milk, soy milk, cashew milk, oat milk, macadamia milk or coconut milk. Enjoy these milk alternatives hot or cold and in one of two batch sizes: 10 fl. oz. or 20 fl. oz.
Convenient and Hassle-Free
We have included several convenient features that make Milkmade a hassle-free experience. The included glass pitcher allows easy storage in the refrigerator. Milkmade is self-cleaning thanks to the auto-clean function. It also has a delay-start option so your milk is created fresh on your schedule. Milkmade requires no prep work; there is no need to pre-soak the nuts/beans overnight, and no need for a nut milk bag.
MilkMade (MSRP $169.95) is available at these retailers: MyChefWave, Amazon, Lifestylesbyfocus.com.  Use Coupon Code:

BITE20MM

to save 20%.