One-Hour Comfort: Quick, Cozy, Modern Dishes for All Your Cravings
Find easy satisfaction in these globally inspired recipes for crispy, cheesy, meaty, carby, and sweet comfort foods
Whether your go-to comfort food is brothy-slurpy ramen, ultra-melty grilled cheese, Korean fried chicken, or something (anything!) chocolaty, you want to get to the eating part fast, right? This diverse collection of uncomplicated dishes shows you how, proving that comfort food doesn't need to take the better part of a day.
ATK fans and employees from all over the country weighed in on their favorite comfort foods, and this book is organized around their cravings: 
 
  •  Hungry for carbs? There's a whole chapter of 'em, like Pad Thai with Shrimp and Eggs, Loaded Rustic Mashed Potatoes, and Arroz con Titote.
  •  Is it crunch you're after? Crispy Bits serves up quick takes on Chicken Karaage, Fried Green Tomato BLTs, and Crispy Rice Salad.
  •  Need some molten, melty cheese? Cheesy Goodness hits the spot with Chorizo and Poblano Enchiladas, Chopped Cheese Sandwiches, and Cheddar Scalloped Potatoes.
  •  Craving something sweet? Cap things off with Individual Peach Crisps, Brigadeiros, or Chocolate Cream Pie in a Jar.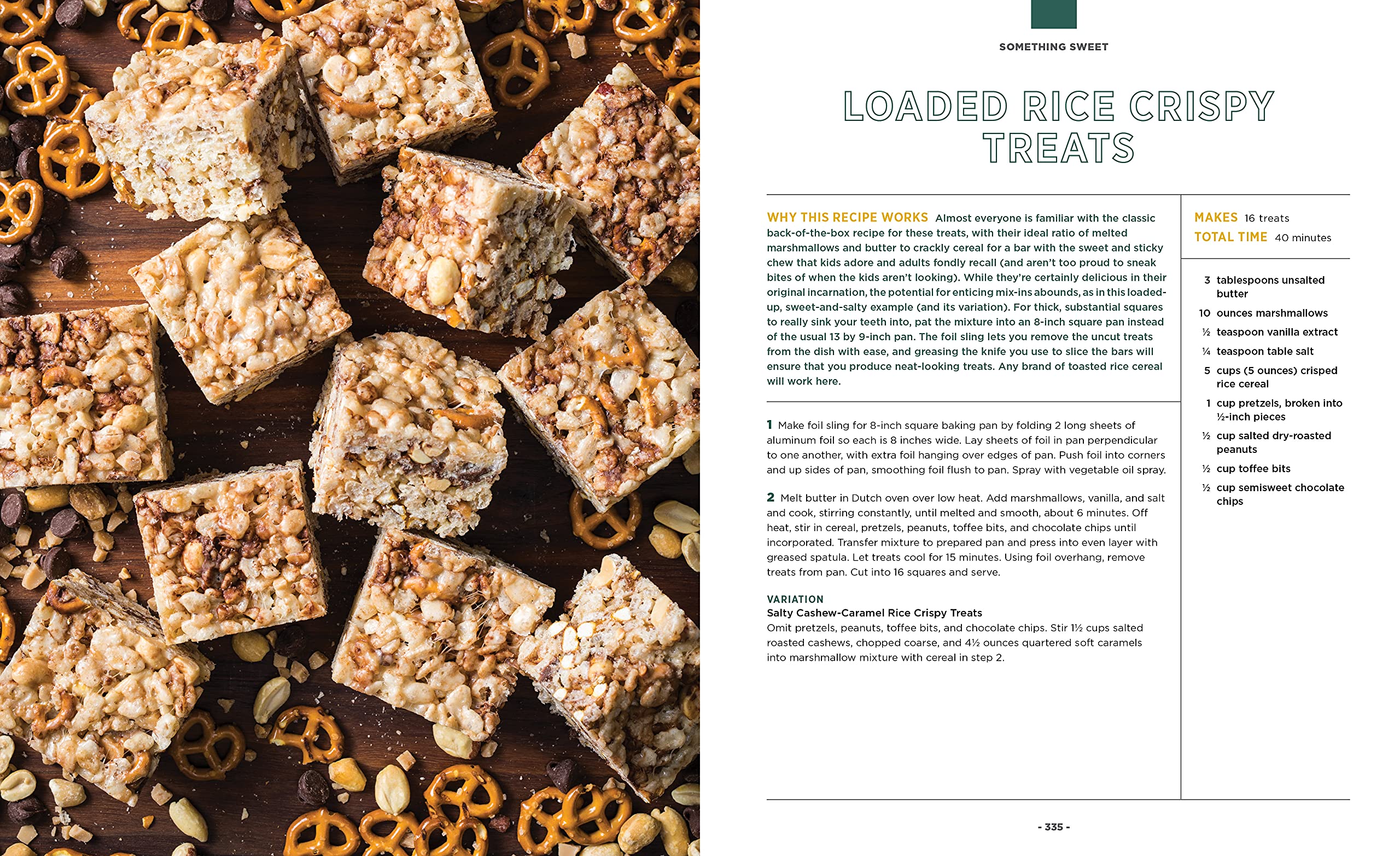 Even traditionally slow-cooked comfort foods are within reach using ATK's creative, can-do methods. Hoisin-Glazed Meatloaf bakes faster in individual portion sizes. Baked Ziti with Spinach and Sausage is a one-pot dinner that starts on the stovetop and finishes under the broiler. Skillet Apple Pie uses store-bought dough and a top crust only.
Whether your favorite comfort foods hail from childhood or you've found them as an adult, they're about connection and lifting spirits. They have the power to make you believe there's nothing they can't fix. So gather your people around the table or curl up on the couch and get to your happy place, pronto.