Cutluxe Celebrates Black Friday With Massive Price Slash
Makers of premium quality knives, Cutluxe, announce plans to offer unbelievable discounts on all their products to celebrate Black Friday 2021
7″ SANTOKU KNIFE | ARTISAN SERIES
"Happy Black FRIDAY!! ~ and by "happy" I mean ecstatic! Thanks to Cutluxe, I have had the honor of discovering what happens in the kitchen when form meets function! I've used many knives in my day, and yet, somehow I feel like I've never really used a quality knife …until now!
Not only is the workmanship of Cutluxe knives absolutely STELLAR, but my wrist and hand are no longer in pain. Slicing and dicing have now become my favorite part of cooking! I'm never going back!"
The Cutluxe 7" Santoku Knife is expertly sharpened and crafted from superior quality stainless steel, ensuring a precise and even cut. It is an all-purpose kitchen knife. The name literally means "three uses": cutting, slicing and chopping.
The Santoku kitchen knives versatile design provides excellent control when dicing, mincing, or slicing vegetables, poultry, roasts, and more. Its granton edge features grooves that fill with fat and juices when slicing through meat, allowing more contact between the food and the blade for fast, easy cutting.
German high carbon stainless steel tempered to 56+ Rockwell for incredible edge retention
Full tang – maximum robustness. This knife is built to last a lifetime
Ergonomic pakkawood handle for superior strength, refinement, and beauty
Hand sharpened at 14-16° per side for peak performance handling kitchen tasks
Rust/Corrosion resistant cladding means your knife will stay cleaner and last longer
PREMIUM HIGH-CARBON GERMAN STEEL
Precision forged, ultra sharp, wear resistant, single-pitece, high carbon ThyssenKrupp German steel at 56+ Rockwell, ensuring an ultra sharp edge with excellent wear and stain resistance
FULL TANG ERGONOMIC DESIGN
Luxury pakkawood handle that is triple-riveted for sure grip and absolute stability that ensures comfort and maneuverability.
RAZOR SHARP BLADE EDGE
Hand sharpened at 14-16° per side for peak performance.
Chefs and other kitchen users in the United States and Canada must be basking in the euphoria of having the best of both worlds as the world-renowned cutting revolution, Cutluxe, is set to be available at a 20% discount on Black Friday. Christmas is definitely coming early for customers of the brand, as they will be enjoying the price slash on all products on the Cutluxe catalog.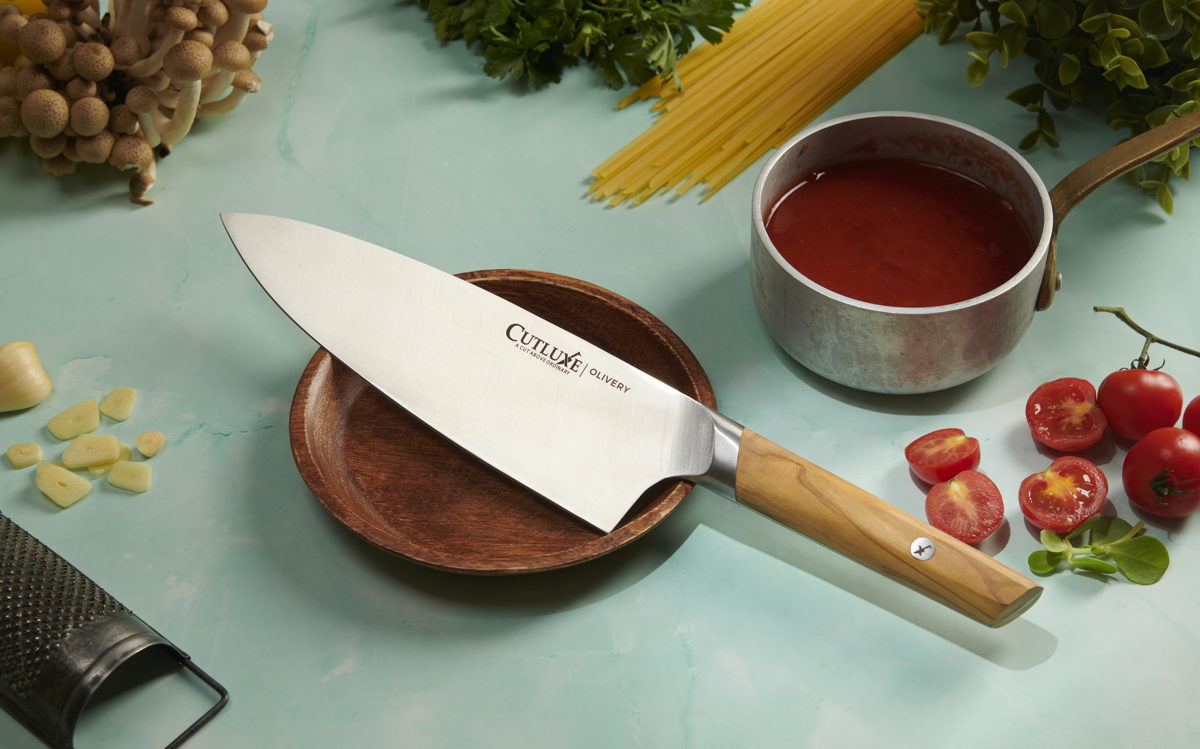 Cutluxe has grown in leaps and bounds in a relatively short while, delivering some of the best cutting experiences to users. The brand aims to revolutionize daily meal preparation, enabling users to chop ingredients faster and easier. Since its launch in 2017, Cutluxe has helped thousands of people to explore the art of cooking through their range of knives.
Described by many as the "kitchen beast," Cutluxe is available in 3 different types – Artisan, Olivery and Shinobi, made with the highest quality materials to ensure durability and an amazing chopping experience.
Cutluxe has continued to enjoy rave reviews from different categories of users and the 20% discount, which will also be available on Amazon, will only help more people enjoy the chopping revolution. "Needed a couple of extra larger chef's knifes for mom's kitchen so I can cook while there but didn't want to spend $$$ for others to destroy when I'm not there. Bought several to try out, this was the best of the lot. If you are used to higher-end one you may be disappointed in the weight. I found that the feel and edge perform extremely well. Not a solid as my home knives are but I wasn't disappointed in the performance," said Sandy Clark.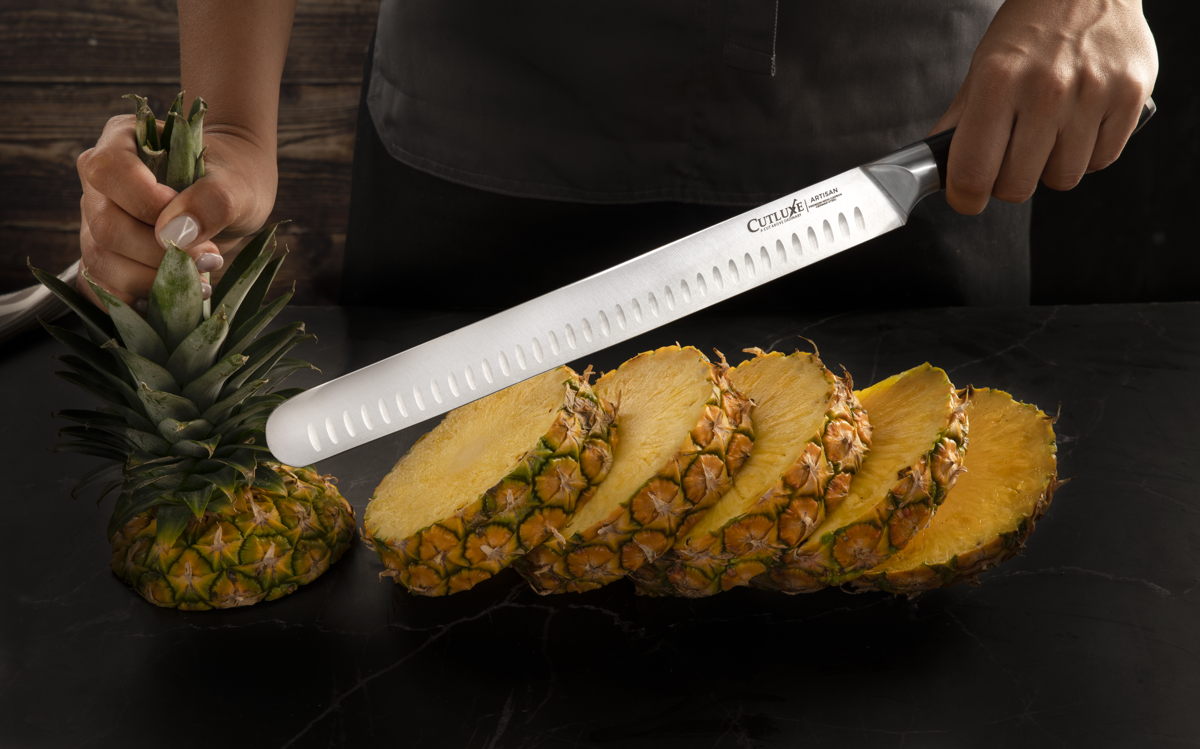 For more information about Cutluxe and the range of knives from the brand, visit – www.cutluxe.com. Cutluxe can also be found across social media, including Facebook, Instagram, and LinkedIn.
ABOUT CUTLUXE
Cutluxe was founded on the ambition to design and manufacture the perfect kitchen knife. By working directly with professional gourmet chefs, we analyze into the finest details how a great knife performs. Then we design a knife and manufacturing process that delivers exceptional kitchen knives at prices assessable to chefs at all levels. Our concept is simple; to deliver knives at consistently high quality.