An interesting story comes to life! Gnome on the Roam is an interactive story that encourages children's creativity. Their very own customizable DIY gnome comes in an adorable suitcase along with his favorite things: a copy of My Gnome on the Roam award-winning book, a journal filled with blank pages waiting to be filled, and a magical wooden pen. Designed for children to explore a lifetime of adventures with family and friends, offering countless hours of fun and connection. Life is more than just reading stories–it's about living them. 
What if one little gnome and one tiny suitcase could change your family?
My Gnome on the Roam ® is a collection of toys and tools designed to help families bring more adventure to their lives, it's a suitcase full of memories waiting to be unpacked. It's an invitation to explore, create and connect with your family. It's a brand with a mission…designed help busy families build adventure and create stronger, happier kids, and more present and connected adults.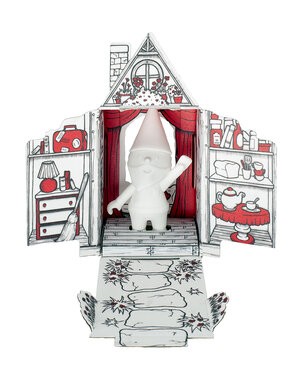 ABOUT MY GNOME ON THE ROAM®
Gustav is a garden gnome who longs to experience the world beyond his picket fence. Though he makes several attempts to explore, it is only with the help and love of an imaginative child that his dream becomes a reality.
If My Gnome on the Roam ® were an ordinary children's book, the story would end there.
But the adventure is only beginning…