Southside Market & Barbeque ships its famous pork steaks nationwide on Goldbelly! Southside's Pork Steaks have long been a local legend. They are so well-liked, there are other BBQ joints who offer them today strictly based on the popularity and reputation of Southside's own top-quality Pork Steaks. This passion for pork steaks is very specific to the Central Texas region. Cut from the Boston Butt, it is the same cut other places use for pulled pork. In Central Texas, steaks are preffered!
Back in 1882, when the first cuts of meat were sold from Southside Market's founder William Moon's wagon, his mantra was "Butcher today, deliver tomorrow." Without refrigeration, the unsold fresh cuts of meat were preserved by smoking and spiced to make sausages. It wasn't long before these "hot guts" became famous, with people all over coming to Elgin, Texas, to sample their smoked sausages. While Southside Market's owners have changed in the past 135 years, their dedication to crafting the best sausages in Texas has not, which is why nearly a century and a half since that first cut of meat was sold, Elgin is known as the Sausage Capital of Texas.
Pat LaFrieda Meats ships its famous meats nationwide on Goldbelly! Goldbelly's own Gold Label Burger blend and Pat LaFrieda's best selling dry-aged bone-in rib steaks are the perfect gifts to give your grill.
In New York City, Pat LaFrieda is synonymous with top-notch beef. Founded as a Brooklyn butcher shop by Anthony LaFrieda in 1922, the New York butcher has been passed down through the generations and is today run by LaFrieda's great-grandson, Pat. Pat LaFrieda and his team ensure you're getting the best possible meats from a network of small, family-owned farms. Pat LaFrieda supplies meat to many of the most famous New York eateries, including Eleven Madison Park, Minetta Tavern, Marea, and Shake Shack.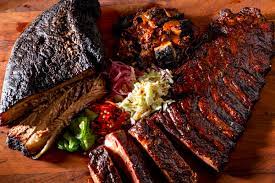 At Goldbelly, we believe in the emotional power of food. For many of us, food is a language of love. It's more than just nourishment. It's memories, it's connection, it's comfort.
We understand how truly important our mission is. We are here to bring a smile to people's faces, an edible hug, a connection to a loved one even though you may not be with them, a moment of nostalgic comfort, a craving from a beloved food memory.
We believe that food brings people together, so we've created a place that connects people with their greatest food memories, experiences and desires. We've built a platform that empowers small shops, chefs & restaurants and inspires their passion.
Our mission is to bring you comfort through food.Whatever you dream of. Wherever you are.
OUR MISSION IS TO BRING

PEOPLE COMFORT THROUGH FOOD.