"Virgil's Handcrafted Root Beer is THE BEST most flavorful Root Beer I've EVER had! Virgil's will be the MVP of your Super Bowl party.. and you will be the WINNER!"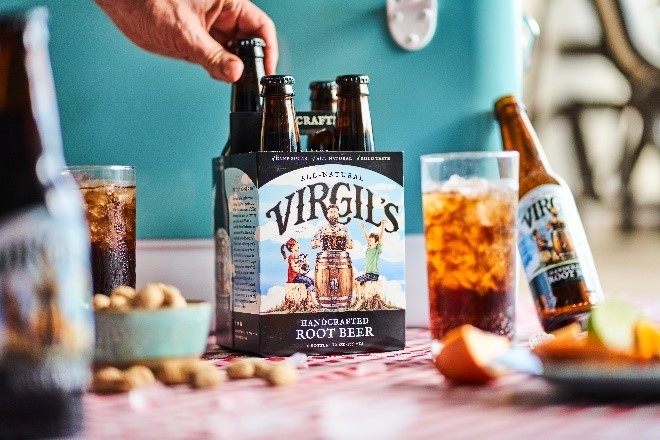 ​Virgil's rich, yet creamy Root Beer is crafted from a perfectly balanced, natural blend of 15 roots and spices. Every ingredient in Virgil's is all-natural – which means no preservatives, no aspartame and no artificial colors.
Virgil's brings back the smiles with our bold, handcrafted line of sodas. We tinkered until we found a way to deliver bold, classic flavors without the preservatives, artificial colors, or GMO-sourced ingredients. And guess what? They taste better without them.
​ The soda that started it all. Brewed in small batches by hand to include the flavor of fifteen different roots and spices. A rich, creamy, full-flavor soda that is deliciously complex and never bitter.
OUR STORY
Great drinks don't need fake ingredients. We obsess over the recipe and the process. We don't use any artificial preservatives, any artificial colors, or any GMO-sourced ingredients. Great taste without the chemicals. Plain and simple. A delicious, handcrafted, all-natural refreshment.
Drink Smart, Drink Well, Drink Virgil's.