HAPPY MOTHER'S DAY!
"Is there a better way to show Mom how much she's loved & appreciated than with delicious chocolate? As a mom, I can say.. NO!
Flowers are beautiful, but chocolate is a hug from the inside out and Delysia Chocolatier has a variety of Mother's Day offerings that will raise the gift-giving bar to extreme heights. Delicious, while also catering to diet restrictions, and SO beautifully packaged, YOU will be Mom's favorite."
Made local, with care
Our chocolates are handcrafted in Austin, Texas at our Culinary Center & Chocolate Boutique. Many include unique, local ingredients that are not available anywhere else. Relish in our passion for creating the finest quality and most unique chocolates available.
Handcrafted for you
As an artisan chocolatier, our award-winning chocolates are handcrafted with care and attention you can savor in every flavorful bite. We are passionate about creating preservative-free chocolates, handmade in the Parisian style, using only the freshest ingredients possible.
For everyone's palette
At Delysia, we believe that dietary restrictions should not hinder your ability to indulge. Over 80% of our chocolate products are kosher and gluten free. Vegan and dairy free chocolates, as well as custom collections can be tailored to meet specific dietary needs.
Freshest ingredients
Our products are handmade using fine quality, sustainable chocolate and only the freshest ingredients so you can enjoy chocolate near perfection. Delysia is the first chocolatier in Texas, and one of a very few in the U.S., to have a complete product line using ethically sourced cacao.
Every occasion and every day should be exceptional. At Delysia Chocolatier we use fine chocolates to create experiences. And these experiences are what make every day and any day extraordinary. It is about the way you feel, how you bring friends and family together and the memories you create.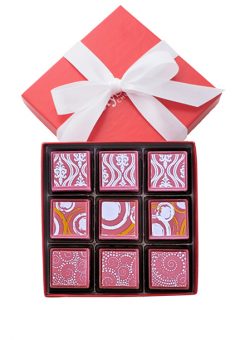 Just like you, we understand the importance of being one of a kind. Our chocolates are just that. They are unique. They are memorable. They are remarkable. Take an ordinary day, add chocolate from Delysia Chocolatier and create an extraordinary experience.
We would love nothing more than to help make any day, any occasion, any moment remarkable for you.