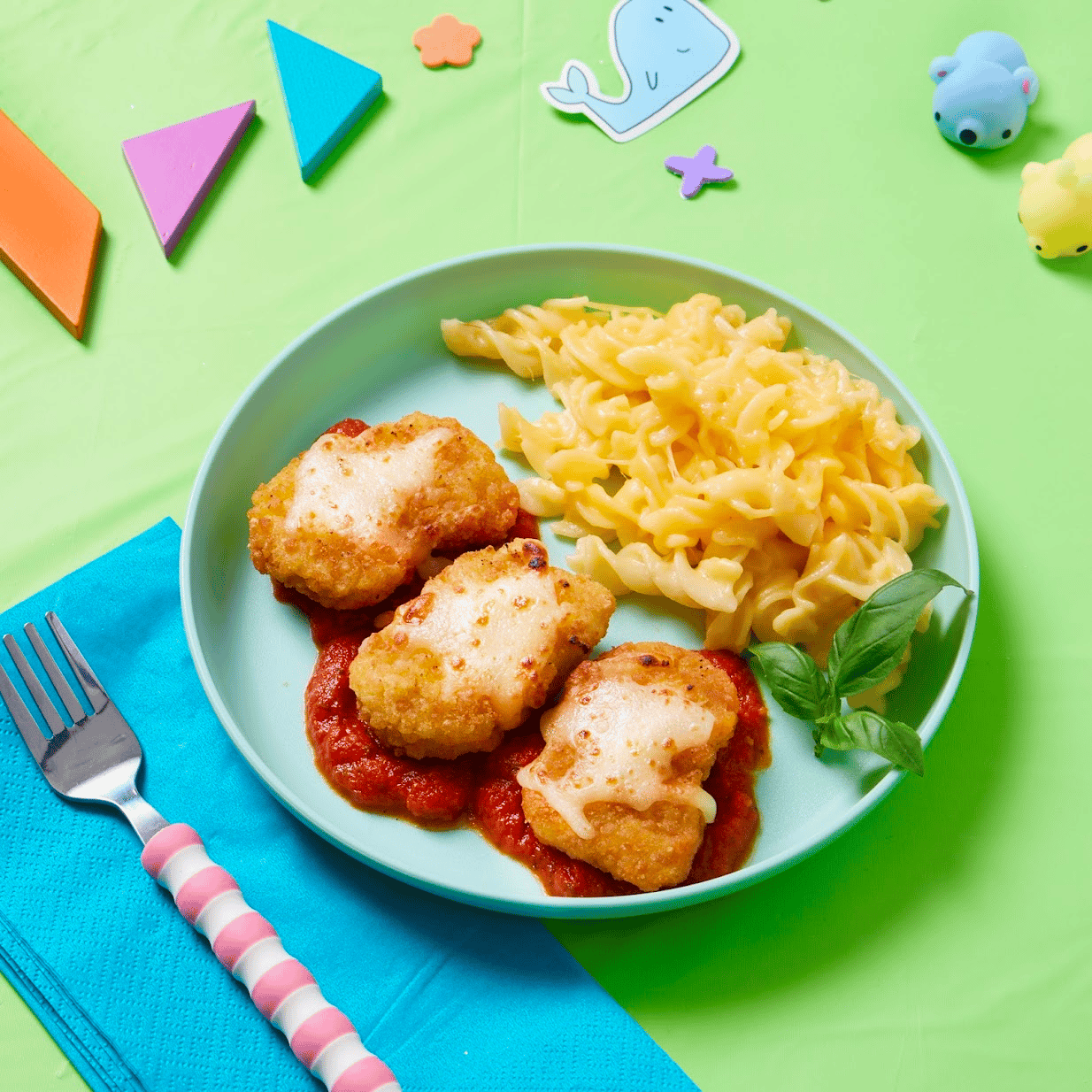 Have trouble deciding what lunch to send with your picky eater to summer camp or school? Can't decide what to pack in your picnic? Need help figuring out how to make mealtime a safe space (and fun!) for kiddos? Yumble can help!
Our Organic Chicken Meatballs and Sweet Corn Picky Eater Friendly Meal is a charter member of Yumble's Official Picky Eaters Pleasers Menu! Our picky eater pleaser kids' meals are designed by Yumble's professional chefs and nutrition specialists to be wholesome and satisfying to even the most sensitive eaters. This picky eater friendly meal features organic and gluten-free chicken meatballs with a side of organic sweet corn. It's a simple flavor profile that full of "staying power" protein to satisfy your picky eater any time of day (or night).
INGREDIENTS WITH SUPERPOWERS
Once featured on Shark Tank, Yumble's mission is to empower kids to eat healthy and encourage them to try new foods. The goal is to take a little stress off your plate and fill it with yummy, nutritious and ready-to-eat (and heat!) options delivered to your doorstep.
Each week, kids and parents can pick from a menu of breakfast items – like breakfast burritos and potatoes – to lunch & dinner options, like mac & cheese, orange chicken and pizza. For the extra selective ones, the "Picky Eaters Box" has healthy finger food options like "Finger Food Fun Ravioli" and
"Kid's Classic Chicken and Corn."
If your kiddo has specific food allergies to look out for, use the drop down menu to find gluten-free, no soy, no milk, no egg, no sugar and vegetarian options. All meals are shipped fully prepared and safe to eat cold, at room temperature or warmed up.
Another bonus, is every ingredient is sustainably and regionally-sourced, delivered refrigerated and fresh right to the doorstep. Yumble meals are great for everyone – but designed for toddlers to pre-teens (2-10)! By engaging with kids at 2, they hope to encourage "child-led eating" (a natural extension of baby-led weaning) by introducing toddlers to choose what fruits, veggies and meats they want to eat.
With Yumble, food waste is at a minimum. Every meal comes with precise portions measured for each kiddo. Yumble Up! Meals, for example, are made for the older ages that can consume more than the younger ones.
Eliminate tantrums and tossing food on the floor by letting kids choose what they put in their bodies with Yumble!
Organic Chicken
We source only the cleanest organic chicken, so that you can feel confident that your children are eating the highest quality of chicken – no preservatives, animal fed diets, and non GMO.
Organic Corn
Corn is a strong antioxidant and because of the yellow in it, corn can promote healthy vision. It's also a rich source of many vitamins and minerals.
Hi there, I'm Joanna
I have three adorable little kids and one big confession: I'm not perfect. I'm guessing you're not either? Yet so many of us put pressure on ourselves to spend hours every week planning, prepping, and making healthy, yummy meals from scratch for our children – then feel guilty when we don't always succeed.
Yumble was born when I realized I wasn't alone in this struggle and that there could be a better way.
We're here to take mealtime stress off your plate
And replace it with delicious and nutritious, ready to heat & eat choices that will have your kids loving mealtime. Between work, school, sports, and extracurricular activities, it's harder and harder to fit in quality family time. My hope is that the valuable time Yumble saves you each week (an hour a day!) gives you more time to savor with your family.