If you are planning on having a dinner party or simply want to have a fun and relaxing night at home, having a signature cocktail to serve is a great idea. When you are looking for a nice cocktail to serve, an espresso martini can be a great option to consider. This can be a delicious cocktail that tastes great and can provide a little bit of energy as it will include some espresso. There are various tips and steps that you can follow to create a great classic espresso martini.
Gather the Ingredients
When you are going to create a great espresso martini, the first tip you need to follow is to gather all of the necessary ingredients and equipment. To make this drink, you will want to have vodka, coffee liqueur, some freshly brewed espresso or coffee, syrup, and ice cubes. Depending on the audience, you can choose to have either caffeinated or decaf coffee. You will also need to have a proper bar set including a shaker, stirring equipment, and martini glasses to serve the cocktail in.
Chill the Glasses and Shaker
Before you start brewing the coffee or espresso for the espresso martini, it would be a good idea to place the shaker and glasses in your freezer. As the espresso will be brewed hot and you will want the espresso martini to be served cold, having these items chilled will be helpful. Storing the vodka and coffee liqueur can also help with this.
Mix Up Ingredients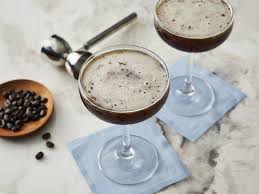 The next step when creating an espresso martini is to mix up the ingredients. Getting the right mix of ingredients is very important and can make a difference in the final outcome of the cocktail. You should aim for a mix of 3 parts vodka, 2 parts coffee or espresso, and 2 parts of coffee liqueur. You will then want to add in a few dashes of simple syrup for taste.
You should add ice to the shaker and pour in all of the individual ingredients. It is then important to properly shake the ingredients in the shaker by hand for upwards of 30 seconds. This will help ensure everything is mixed and properly chilled.
Serve and Garnish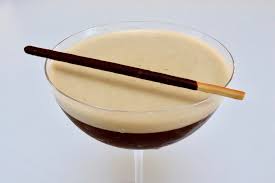 Once the espresso martini has been properly mixed and chilled, it will be time to serve it in an espresso glass. Using the strainer will ensure no ice or unwanted particles get into the cocktail. This should leave you with a great-looking espresso martini. If you prefer, you can also garnish it by adding a few coffee beans to the top, which will improve the overall appearance of the cocktail.
Food Pairing
If you are hosting a party, you may also want to consider food pairing for your espresso martini. There are a lot of great types of food that you can serve with this drink. An espresso martini is commonly served with appetizers and desserts. If you have a full cheese and meat board, roasted nuts, coffee cake, or other desserts, it can help to bring out the full flavor of your delicious espresso martini.
When you are looking to serve a classic cocktail at your next event, creating your own espresso martini can be a great idea. While this may seem like a complicated cocktail to mix together, it is actually rather simple and does not require too many ingredients or too much time. By following these instructions, you can make an amazing espresso martini that will be enjoyed by any of your guests or can be a great addition to a cozy night at home.
CHEERS!