Yep, it's official!  I'm totally hooked on yet another reality show, and I mean seriously hooked!  Top Chef has to be one of the most fun & exciting cooking shows I've ever seen!  Each hour is filled with the most hilarious and talented "Chef-testants" and super creative recipes!  Last week's 'Quickfire Challenge' was Dumplings..ahhh the glorious Dumpling!  Not only did that grab my attention instantly, but they were Dumplings filled with International flare!  SO much fun!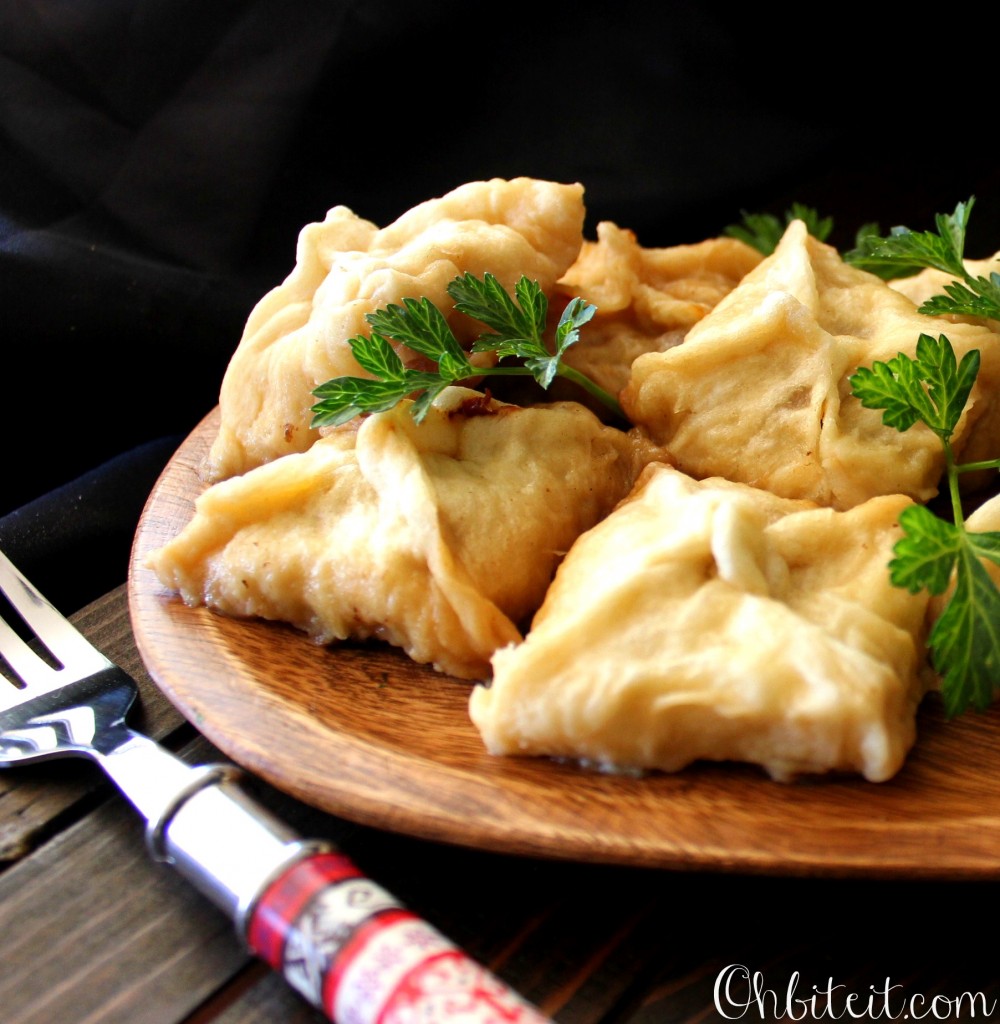 That not only got me wanting to eat mountains of Dumplings, but it also inspired me to put my own spin on those soft & doughy pillows of deliciousness!  Since I live in New Mexico, my own spin would include spice..of course! Lots of spice, Green Chile and Chipotle to be exact!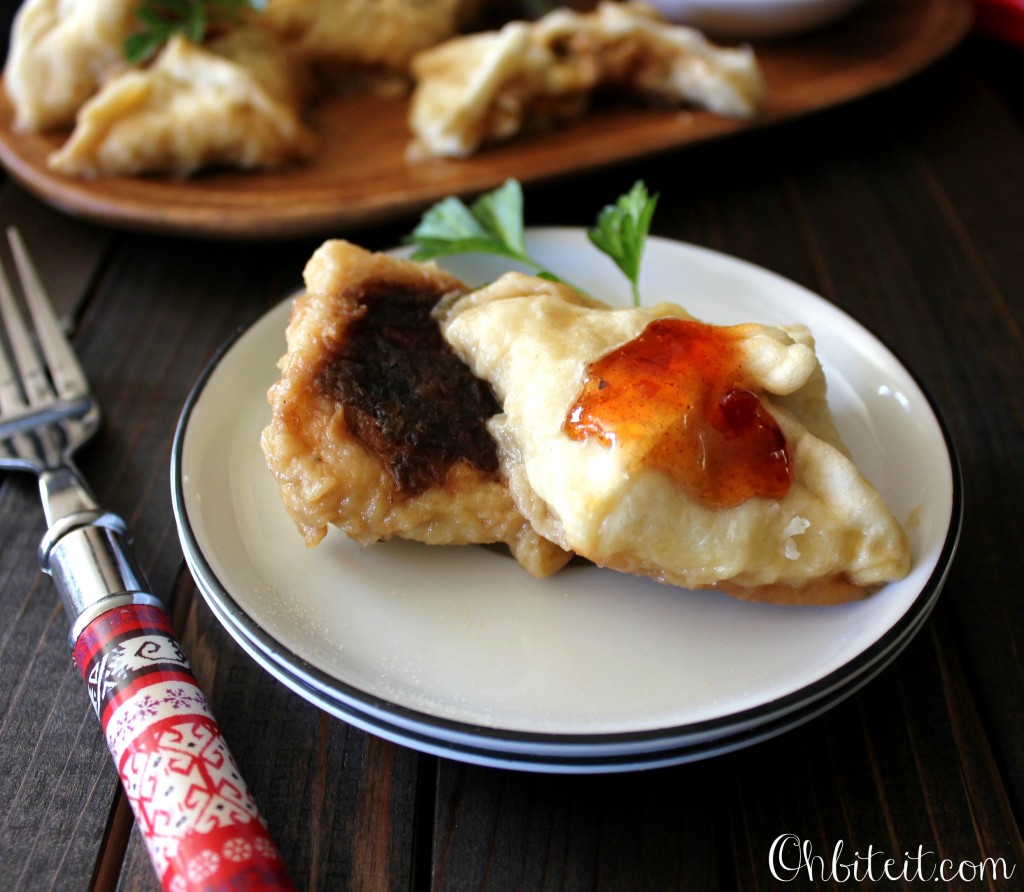 So, I created what I like to call "Mexican Dumplings" (or Potstickers)  Soft, tender seared and steamed dumplings, filled with melty cheese, shredded Chicken Breast (or Turkey, if you have leftovers) and a spicy kick of roasted Green Chile & smoky Chipotle to wake you up.  Dip them into some sweet & spicy Red Chile Jam and/or Hot sauce with Sour Cream…ahhh, they're the perfect 2 biter!  These delicious dumplings have a crispy, seared bottom and a fluffy, tender top..so doughy and moist!
Mmm, they are amazing..and super simple too!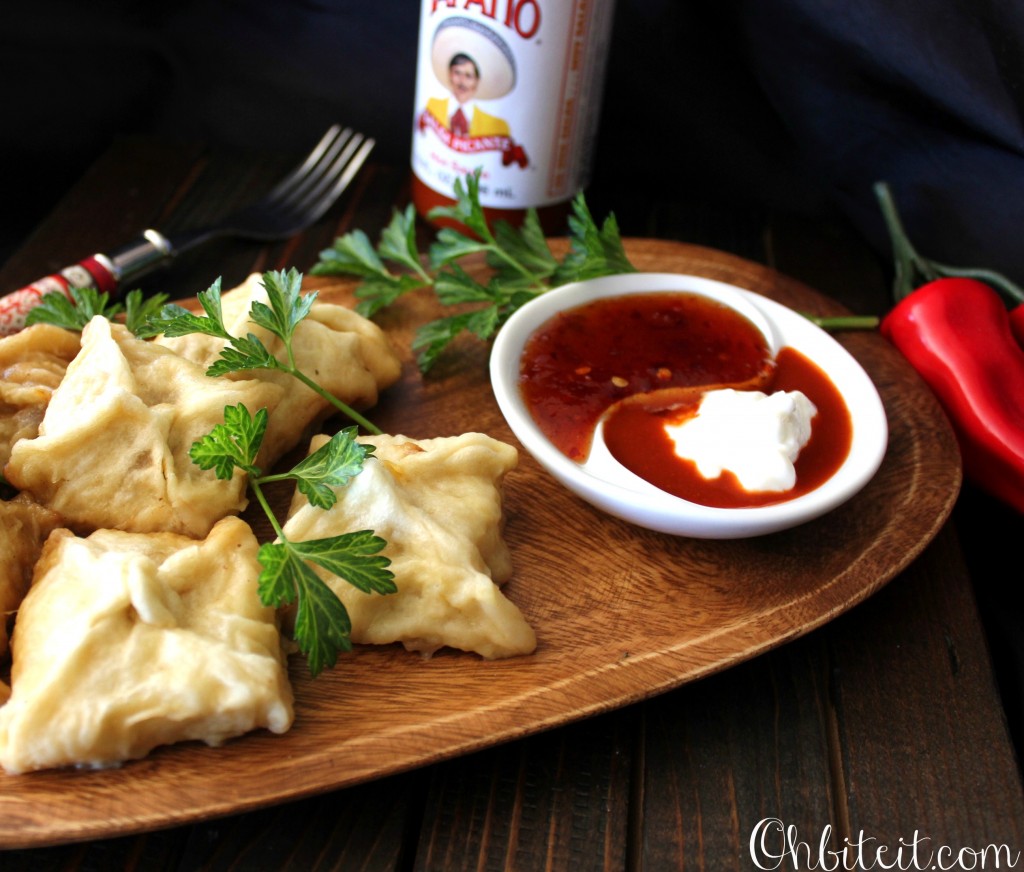 Be sure to watch TOP CHEF every Wednesday night on BRAVO at 9/10 CST!  I'll be re-capping and recreating one inspiring recipe from each episode each week!  I'd love for you to join in and tell me which recipe you'd like to see me recreate from each show! 🙂
But definitely be a Top chef in your house and give these a try!  They're perfect finger food for watching TV!  🙂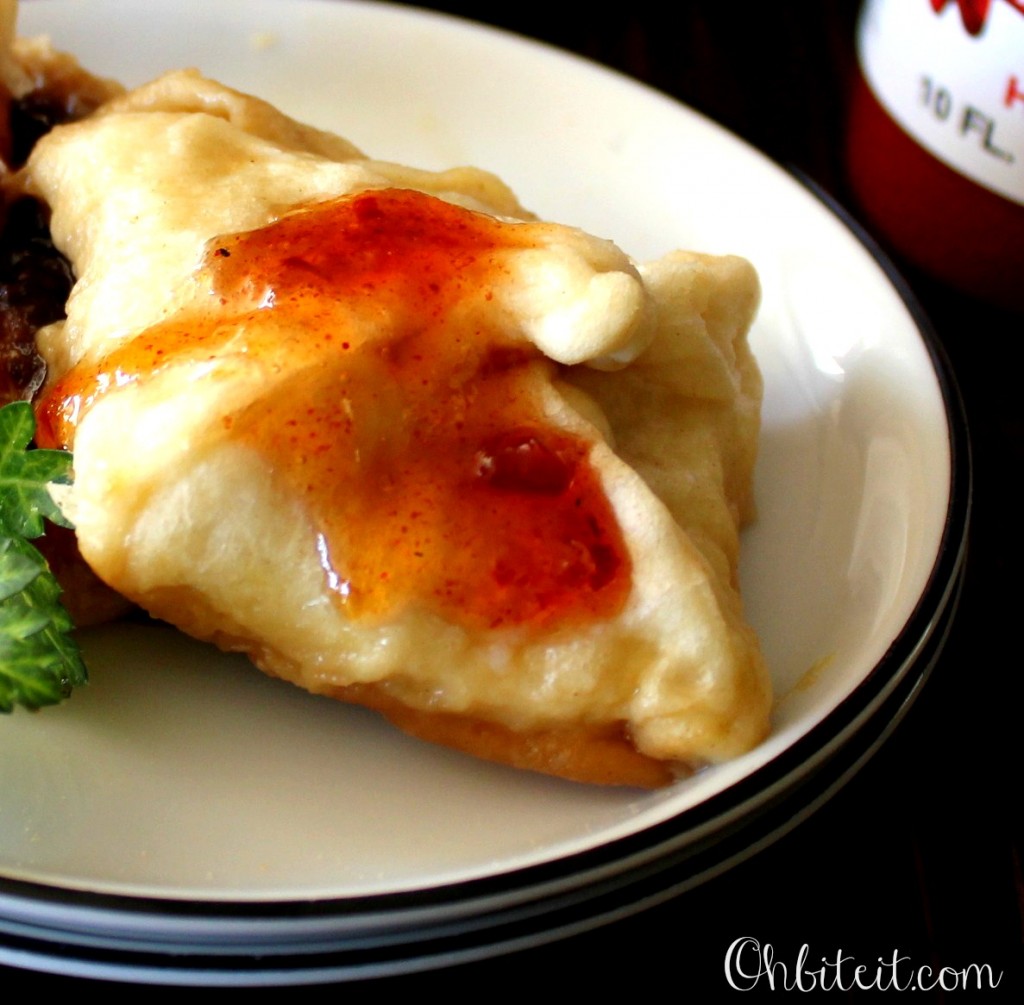 What you'll need: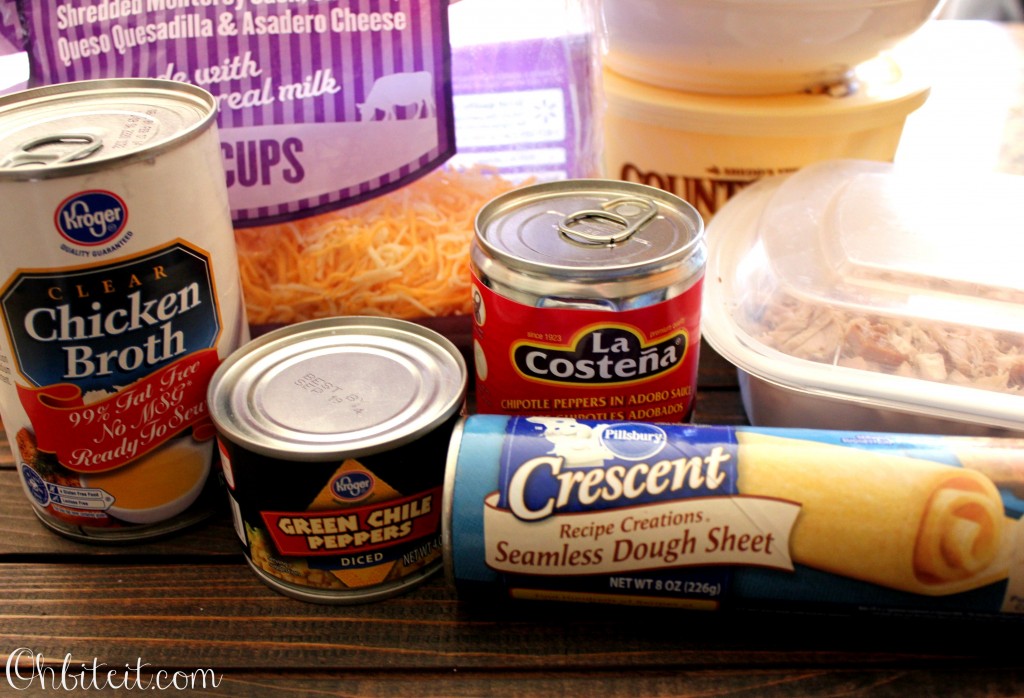 Dough!  I proudly take the easy road and let Pillsbury do all of the work for me with their Seamless Dough Sheets  (1 pkg.)
1.5 cups Chicken Stock
2 cups of fully cooked and shredded Chicken OR Turkey
1 Cup Mexican blend Shredded Cheeses
1 Cup roasted and chopped Green Chile  (the canned variety will work just fine)
1 Chopped Chipotle Pepper (one Pepper out of a can of Chipotle in Adobo Sauce)
2 Tbsp. Butter
A square (or any shape/size) cookie cutter
Directions:
In a medium bowl combine the shredded/chopped Chicken or Turkey, Cheese, Green Chile, one chopped Chipotle Pepper and S&P to taste, set aside…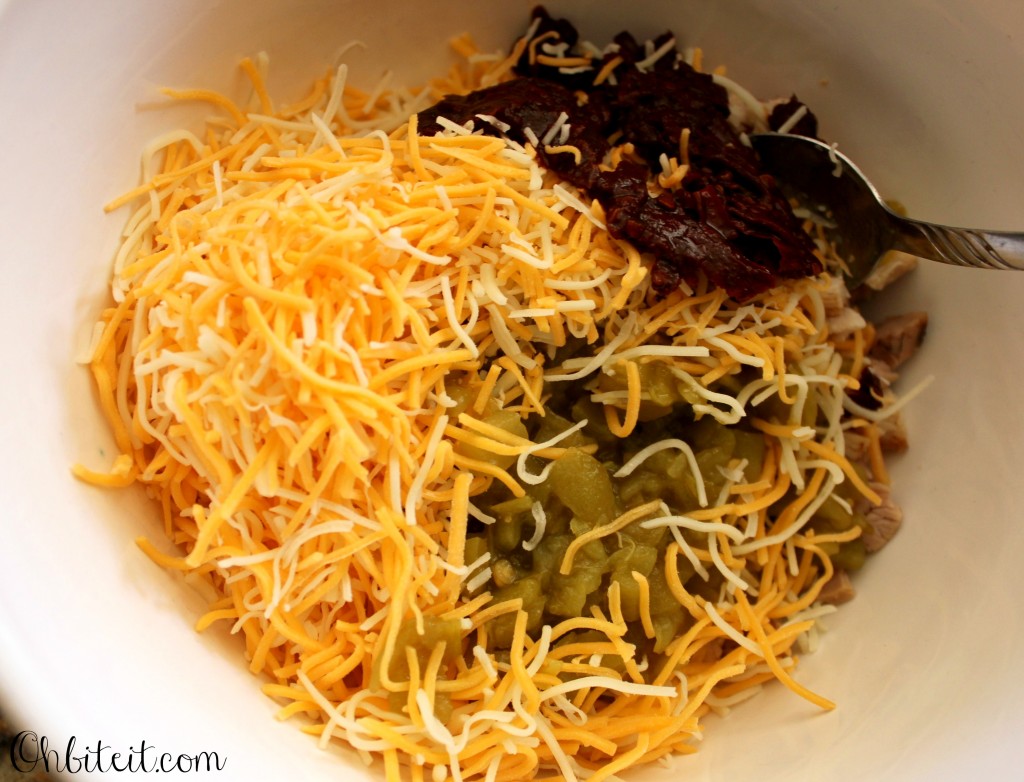 Roll out the dough with a sprinkling of flour and cut out a square, fill it with a small spoonful of the mixture..making sure NOT to over stuff them.  Seal them up by bringing the edges together and pinching them until tightly sealed…
In a shallow pan melt the butter and gently add the dumplings.  Cook them until the bottoms are seared, golden and crispy..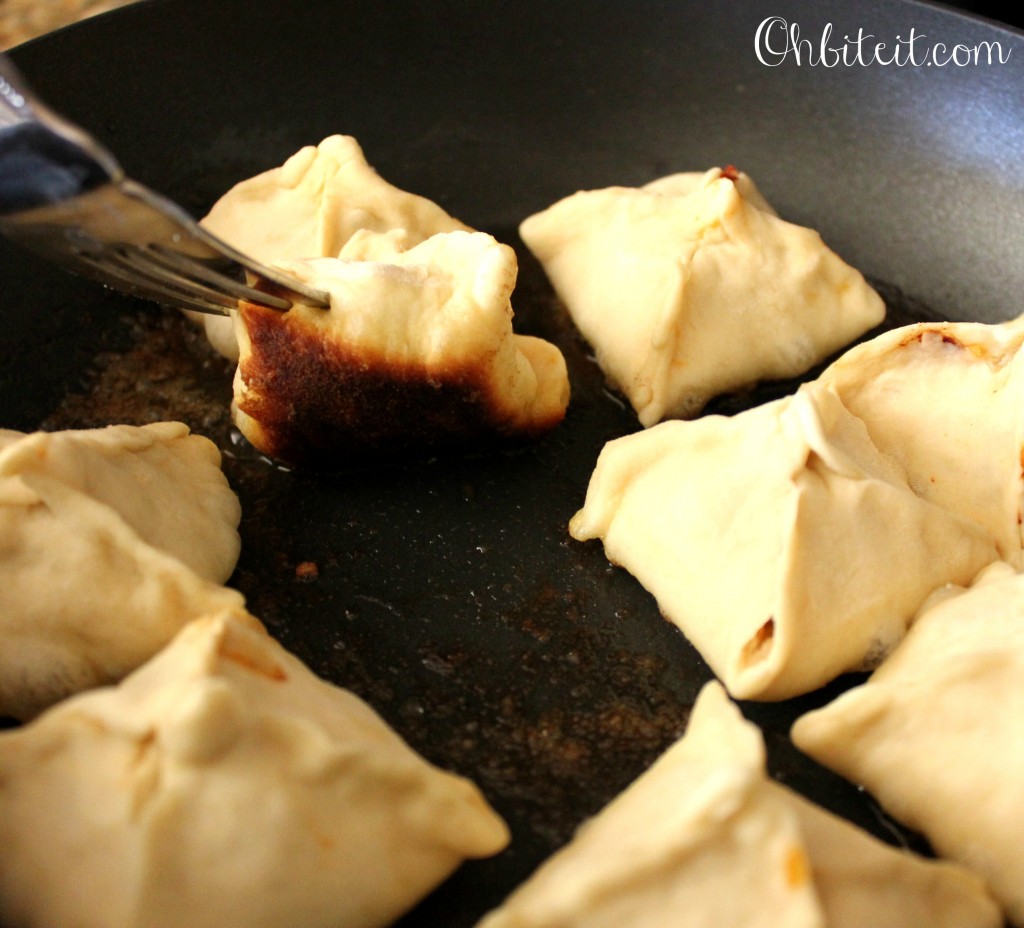 Then slowly add in some of the Chicken Stock, a little at a time, adding more as it evaporates.  Cover as they steam…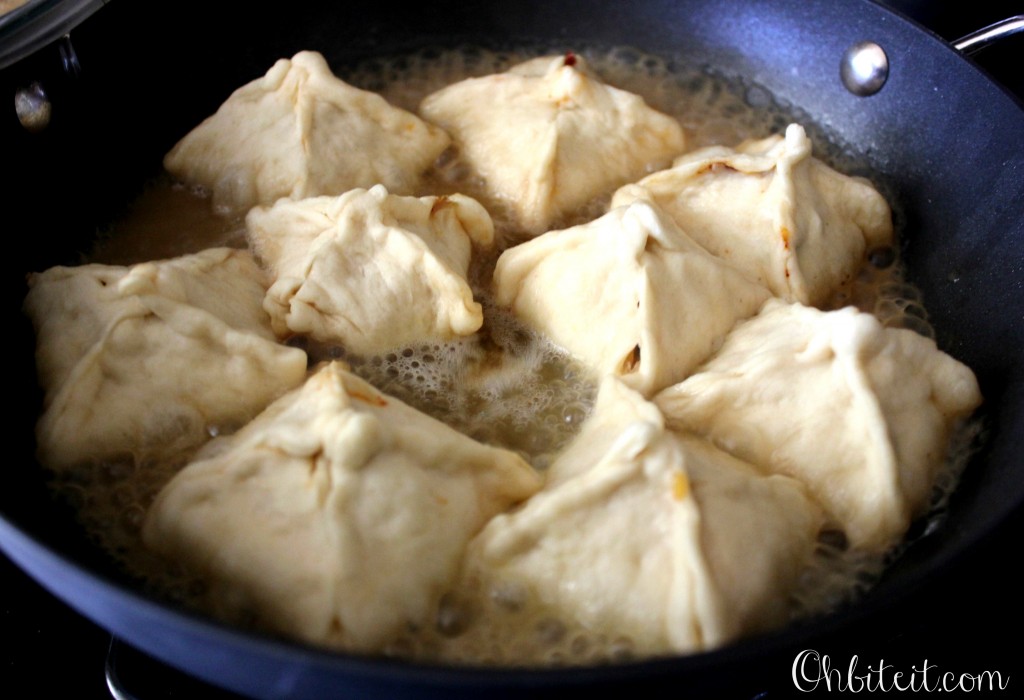 Let them steam until the tops are tender yet firm.  Serve them up and call your troops to the coffee table.  Turn on Top Chef and snack away! :).
Remember to make a plate for yourself…
And DIG IN!  ~Enjoy!  🙂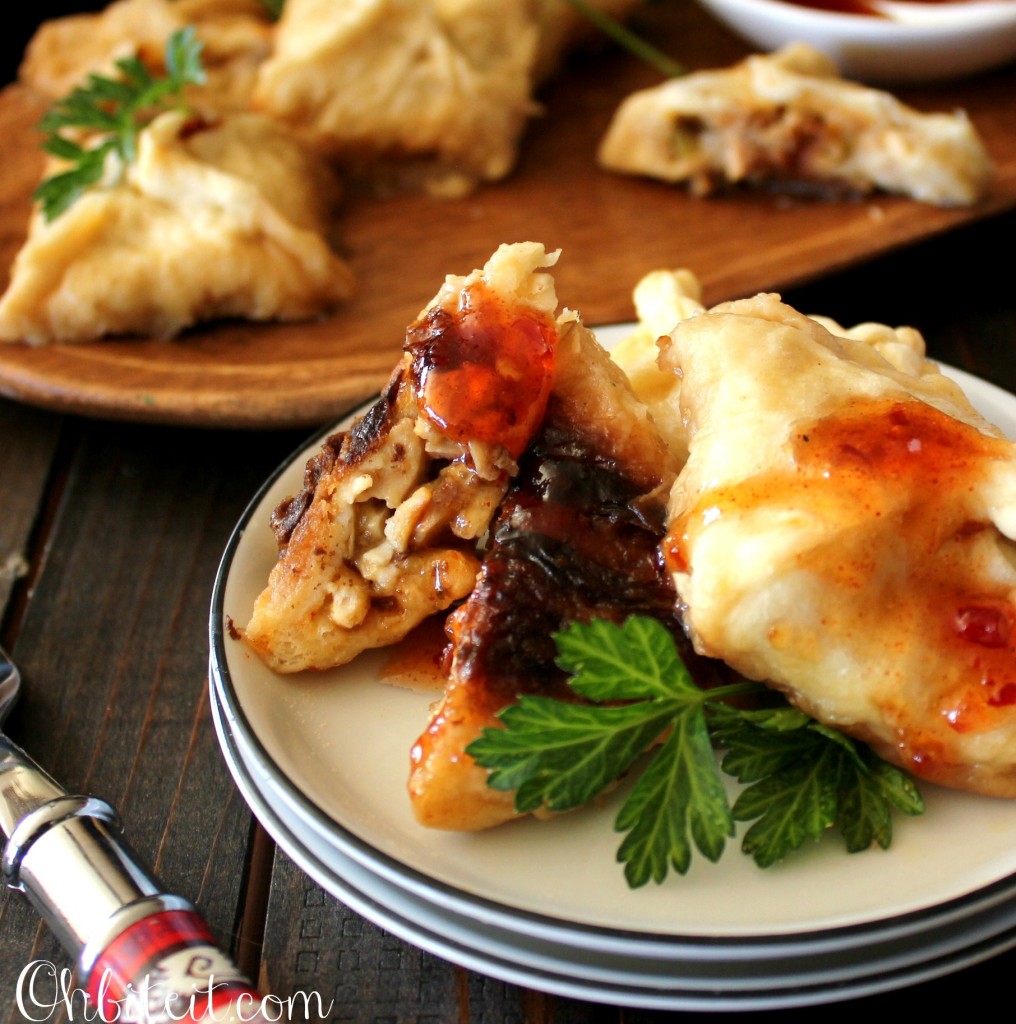 I'm required to disclose a relationship between our site and Bravo. This could include the Bravo providing us w/content, product, access or other forms of payment.