Hang on~  I know how crazy this recipe may sound, BUT…
…here's how I choose to justify see it…lol!  It's simply Pancakes & Sausage taken to a slightly higher level~with the tiny addition of some hot oil!  Right??  …Right!  🙂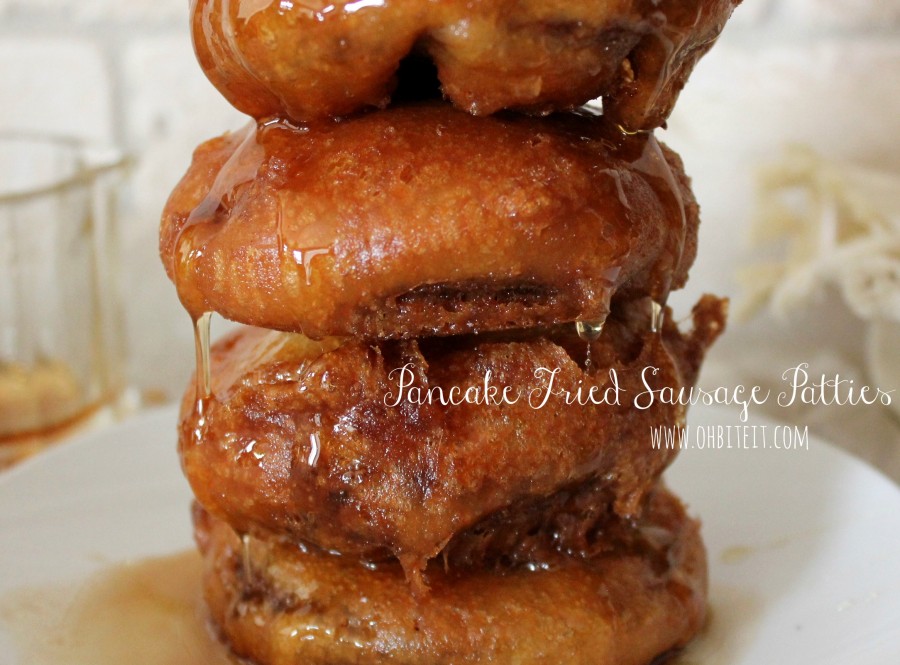 These super stacked, all-in-one Breakfast Patties are simply too amazing to pass up!  Each Sausage Patty is covered in layers of sweet, crispy Pancakes and then drizzled with Maple Syrup~  Ahhh!
If you'd like to really own your "kitchen craziness"…serve this Sausage with a batch of these>>  "Pancake Fried Bacon"…that should get your point across…haha!  🙂  
Seriously…you will be a ROCKSTAR in your kitchen!  🙂
What you'll need for 6 golden crispy, pancakey, Sausage Patties:
Pancake Mix~  Follow your box instructions to make the batter.  I used one cup of Dry Mix.
Sausage Patties approx 2″ in diameter!  I used un-cooked, frozen Patties (defrosted)  FEEL FREE TO USE PRE-COOKED IF YOU PREFER!
Syrup for drizzling…duh! 🙂
Oil for frying…2″ worth into a deep pot.
Directions:
Mix up the Pancake Batter according to your box instructions.  Coat one Sausage Patty evenly with the Batter…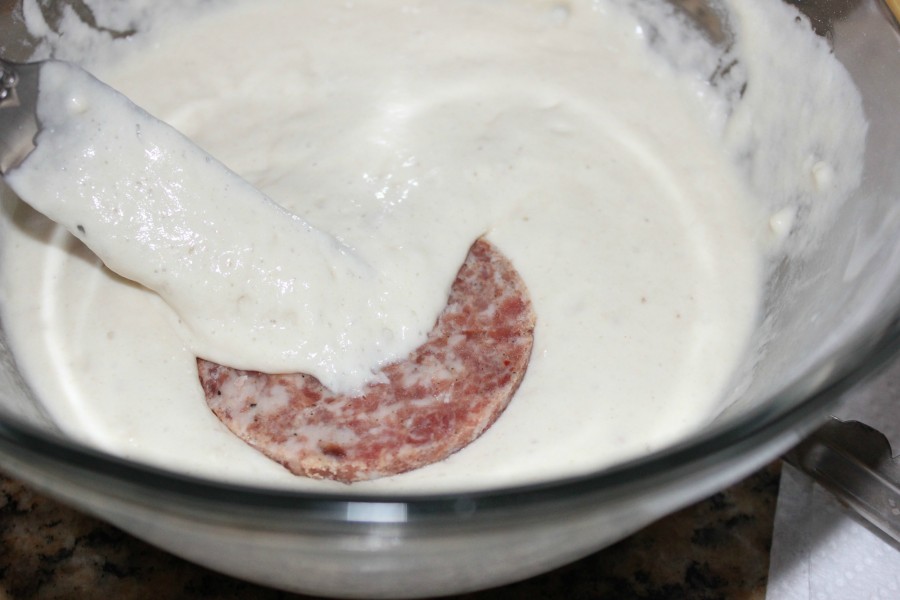 Fry them up, one at a time,  until they're golden on both sides.  Make sure that your Oil is approx. 350 degrees…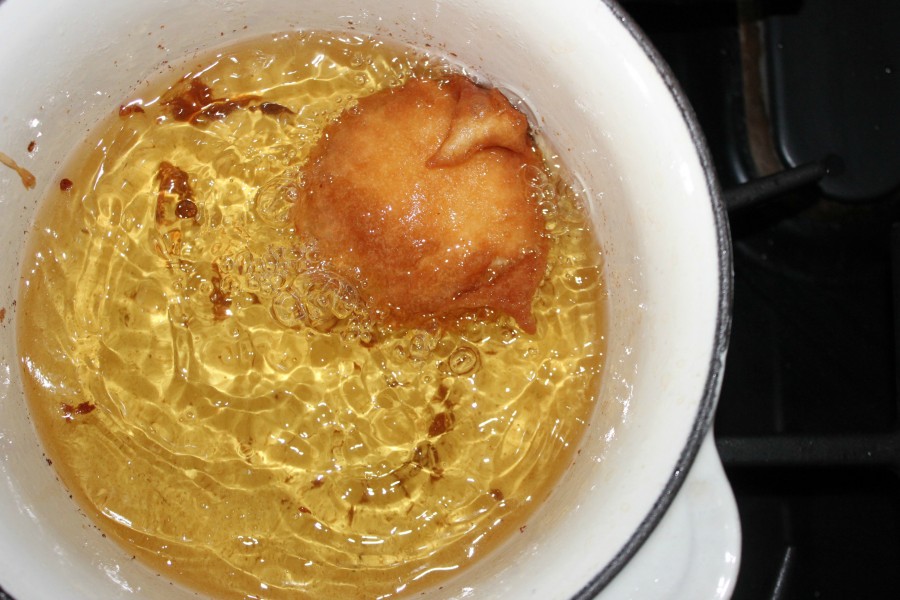 Drain them on paper towel and let them cool…
Stack them, serve them, plate them…just get them to the table…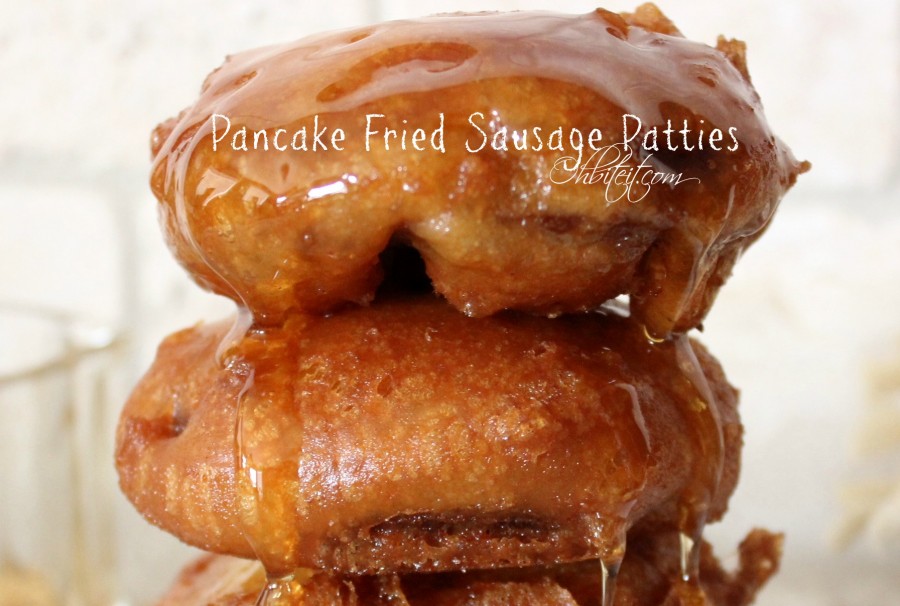 Now~drizzle them with even more of that Syrup…
Notice how everyone in your house is now gathered around you like a flock of starving people…
SO do the right thing and share at least one with them…lol
Now you can dig in and taste that marvelous madness you created!  ~Enjoy!  🙂