Whoa!!  Take everything you've ever known about French Toast and throw it out the window~  like really..go throw that knowledge out the window..lol!
THIS French Toast is God's gift to all who love toasty, moist, thick, sweet, and custardy-creamy French Toast!  You won't even need to measure, mix, season up, whip or worry about making a custard!  NOPE…your Custard is pre-made..!
Pre-made Custard in the form of Ice Cream…crazy right?!  Thick, rich melty Ice Cream..just waiting around to make you life easier and WAY more delicious!  In fact…this is my new Go-to Custard of Choice…just think of the flavor possibilities, and the ease of turning anything you'd like into a thick, rich dessert..by way of your new life hack~  Ice Cream "custard"!  Breakfast is served! 🙂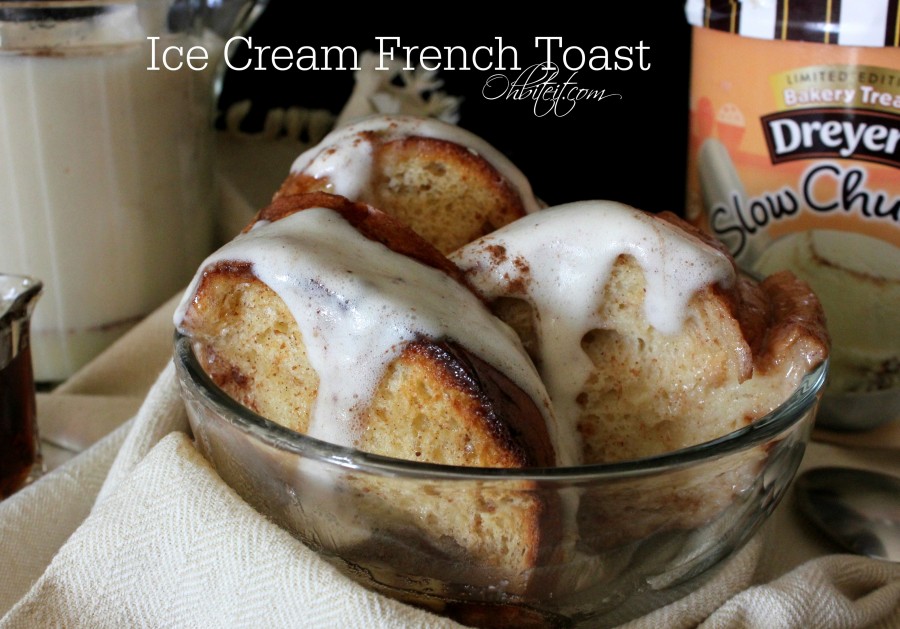 What you'll need:
1 loaf of French Bread…OR any Bread you like for french toast!
3 cups of Melted Ice Cream!  I used Cinnamon Bun flavor~  but the possibilities are endless!
1 large Egg
A dash or 2 of Cinnamon
Directions:
Slice the Bread…
In a medium bowl mix together the melted Ice Cream and the Egg until it's well combined, sprinkle in a dash of Cinnamon…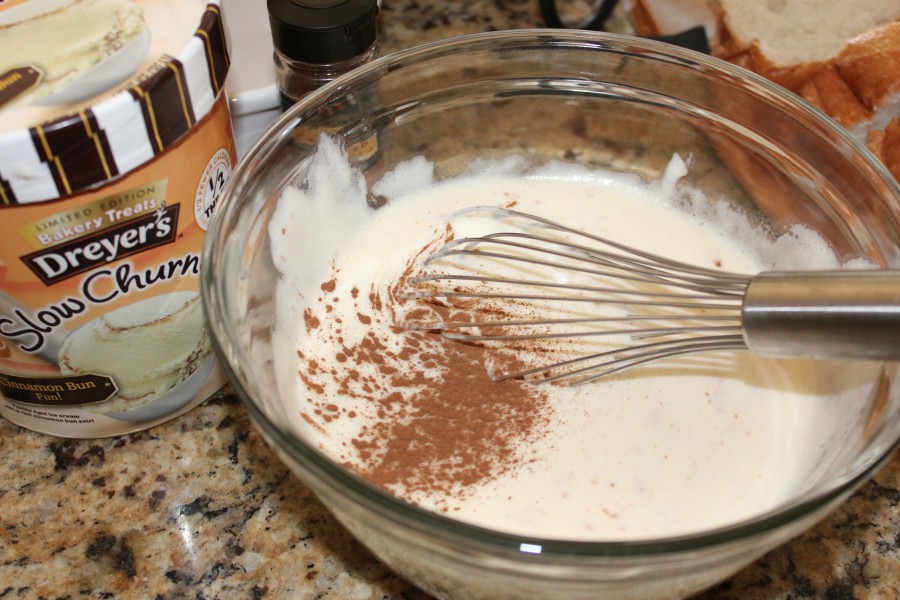 Generously soak each slice of Bread in the custard…making sure to get all sides… Place the custardy bread into your baking dish…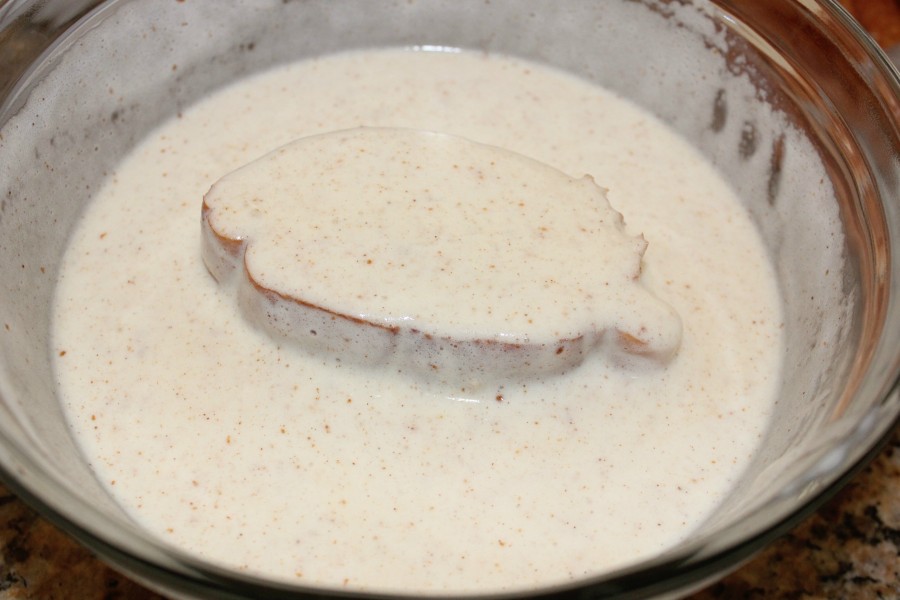 Now, pour the rest of the melted ice cream evenly all over the bread, it may look like a lot, but it will all get absorbed, creating the most succulent and moist French Toast EVER!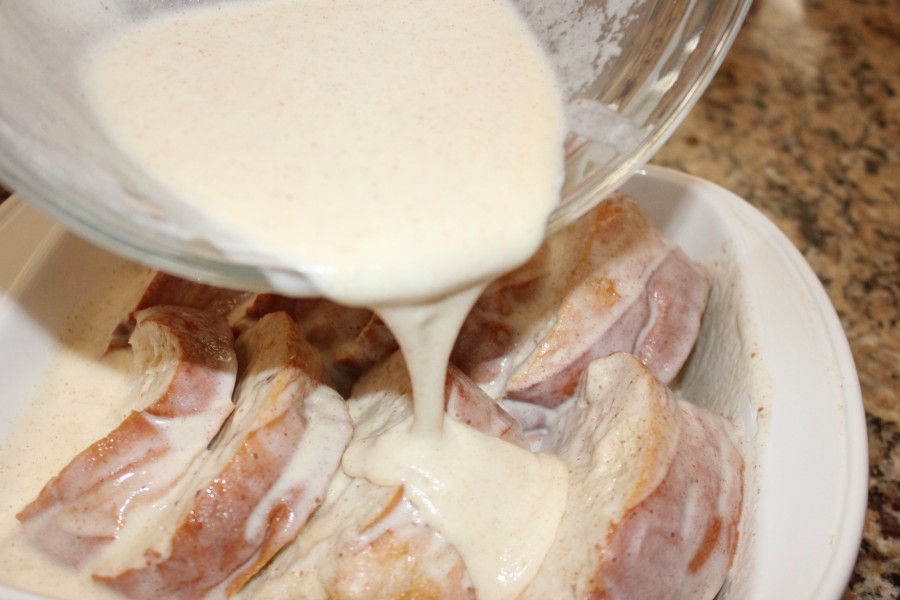 Bake it at 350 degrees, for approx. 40 minutes, or until it's golden and all the ice cream has all been absorbed.
Let it cool…
Serve it up with a leftover drizzle of some melted Ice Cream if you'd like~
And maybe even a little Syrup & dash of Cinnamon…
Now..dig into the BEST French Toast IN THE WHOLE WIDE WORLD!!!  ~Enjoy! 🙂