My love affair with melted Ice Cream continues on with this latest creation, and I have to say..this could be the best thing that has resulted from my laziness yet!  Just to catch you up, it all started when I was too lazy busy to whip up a custard, so I did what any lazy busy person would do….I used melted Ice cream.
I made this French Toast and my life was forever changed!  It's like..forget all that measuring, forget the violent mixing, forget the dirty bowls, forget that 'sometimes cooking & straining  the eggs' thing that's just so weird to me…forget needing to know a single thing about creating a fluffy, light, non-curdled custard..just forget it!
The melted Ice Cream does all the work for you, and the best part > you do NOTHING!  Just let it melt a bit, which let's be honest…probably melted a bit by now anyway, and POOF..you have Custard!  Not just any old Custard, you have the thickest, richest, creamiest and most flavorful Custard you'll ever add to your baked goods!  Not to mention the flavors are ENDLESS!  Any Ice Cream you can imagine can and will become your next Custard!
These Cupcakes are not only delicious, but they have a flavor that's all their own!  No one will be able to figure it out, all you'll hear is: "Mmm..Oh my gosh, what's in these?"  "Can you give me the recipe?"  "These are  SO amazing!"…and it goes on and on!   There'a creaminess to these Cupcakes and a moist, richness that only the Ice Cream can give!  Go make a quick batch and you'll see!  🙂
What you'll need: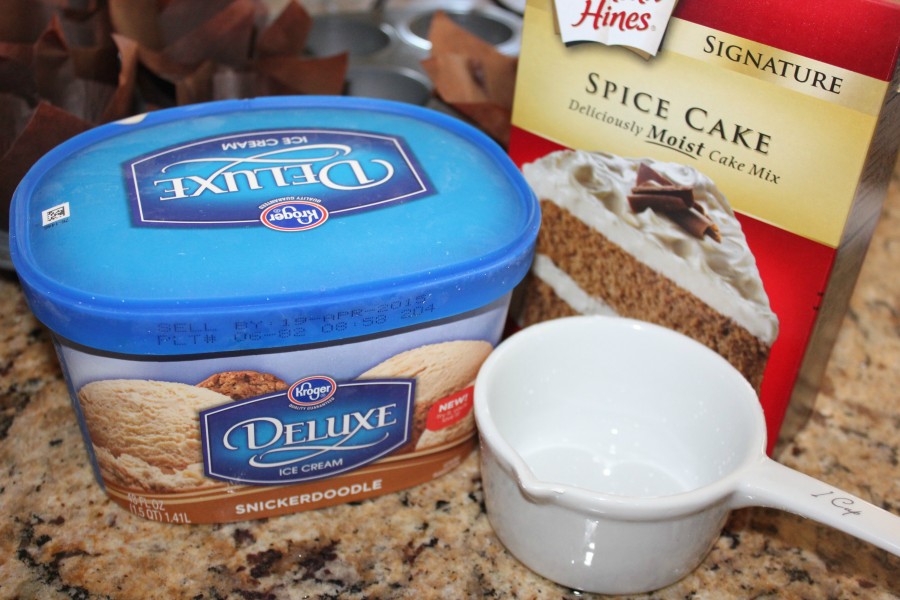 One Box of Cake Mix..any flavor, mixed according to the box instructions..replacing the liquid with the ice-cream !  I used Spice Cake!
I cup of melted Ice Cream…any flavor!  I used Snickerdoodle!
Frosting for the top!
Sprinkles
A Cherry!
Directions:
In a large bowl mix together the cake mix according to the box instructions!
BUT>>replace the water with melted Ice Cream!
Mix it up until it's smooth, and BOOM~~  your Cupcake batter is DONE!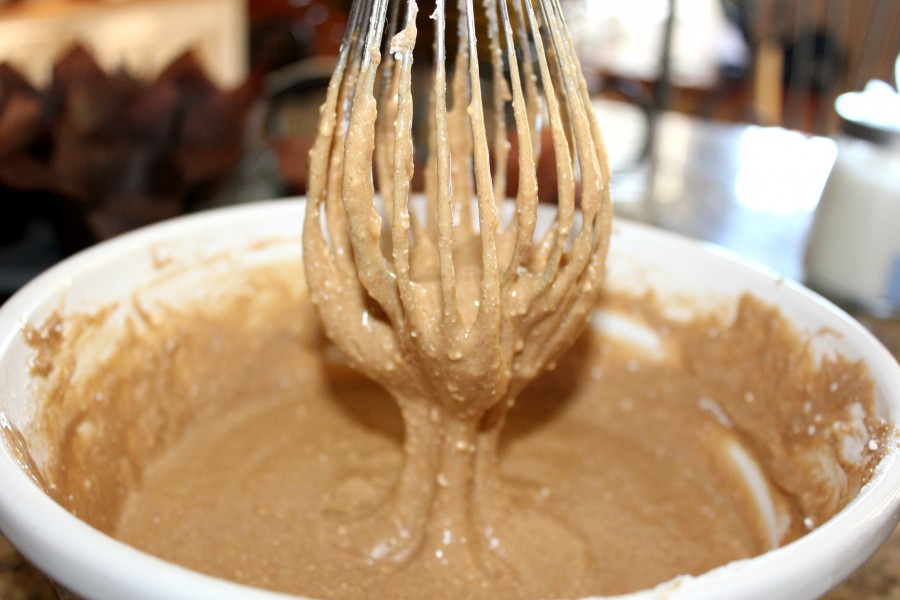 Bake them according to the box instructions, let them cool…
Now frost them…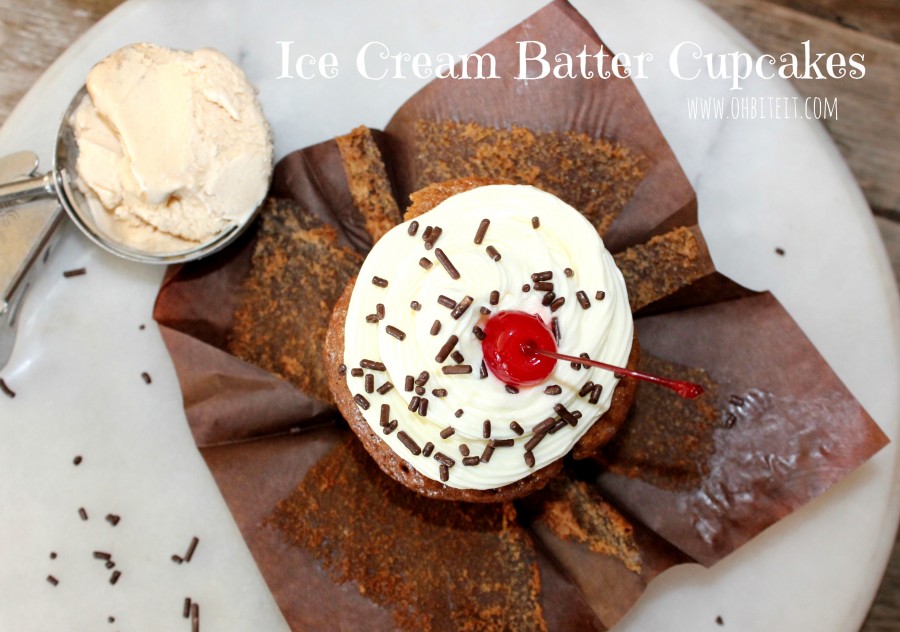 Sprinkle them…
Cherry them…
Serve them…
Be amazed by them!  ~Enjoy!  🙂