As a home chef you know the importance of properly disinfecting in the kitchen. Between cooking the sides, main course and dessert, things can get messy….and germy. This usually means frequent countertop touch-ups – wiping, swiping… rewiping and reswiping, which sometimes don't effectively get rid of germs.
Especially when cooking with raw meat as I did in this "Buffalo Chicken Sloppy Joe" recipe!  The Lysol Tap Top saved me as I was able to keeping one hand on my cooking and one hand to keep my surfaces safe and germ free with the light tap of the top!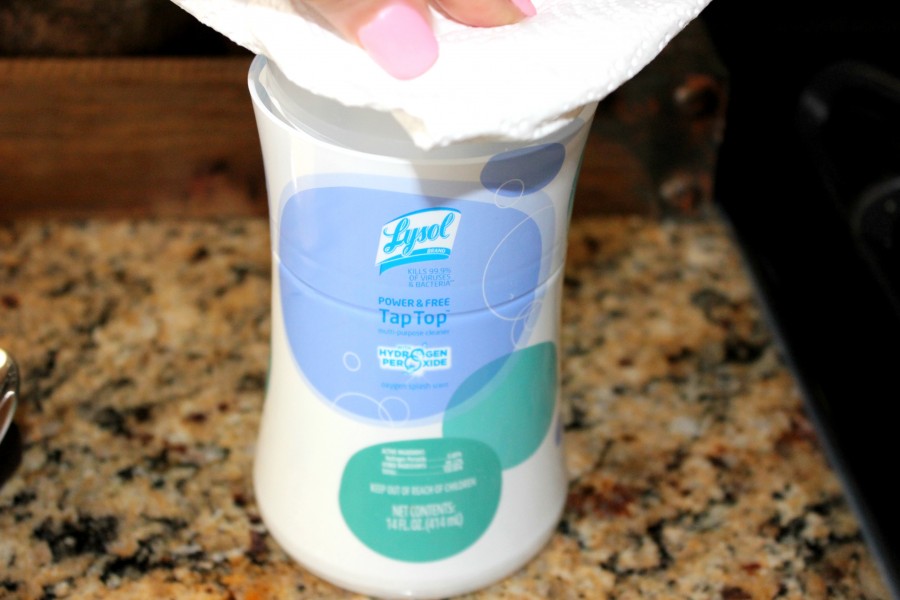 Now you can leave those touch-ups and more importantly germy counters behind with the NEW Lysol Tap Top. With its powerful hydrogen peroxide formula, home chefs can power their swipe and feel confident that they are disinfecting the place where meals are prepped.

Using it is simple:
1.) Grab a paper towel
2.) Tap the top once
3.) Wipe counters clean
Check out this incredible Lysol product right here > Lysol!