Weeknights, and let's face it..even weekends can be stressful, between the wants and the needs of our families, time can be limited.  Of all the stressful and hurried things in life, meal time with our loved ones shouldn't be one of them.  Getting a comforting, delicious, and nutritious home-cooked meal on the table can be a challenge, and taking some help can be the difference between dinner success and dinner stress…lol.
Thanks to Smithfield, that help is at your fingertips.
"As the largest pork producer in the world, Smithfield is uniquely positioned to deliver differentiated products to meet customer specifications—both domestically and abroad. Vertical integration is a key point of difference and a unique selling proposition for our products and brands, allowing us to drive changes through the supply chain.
Our vertically integrated platform assures the supply of consistent, high-quality, and traceable raw material. It also has enabled us to lead the industry in areas such as our sow group housing conversion and the production of ractopamine-free pork, which is important for export markets.
Smithfield has leading market shares across many packaged meats product categories. Access to the entire supply chain allows us to satisfy customer demands and adapt to changing consumer needs."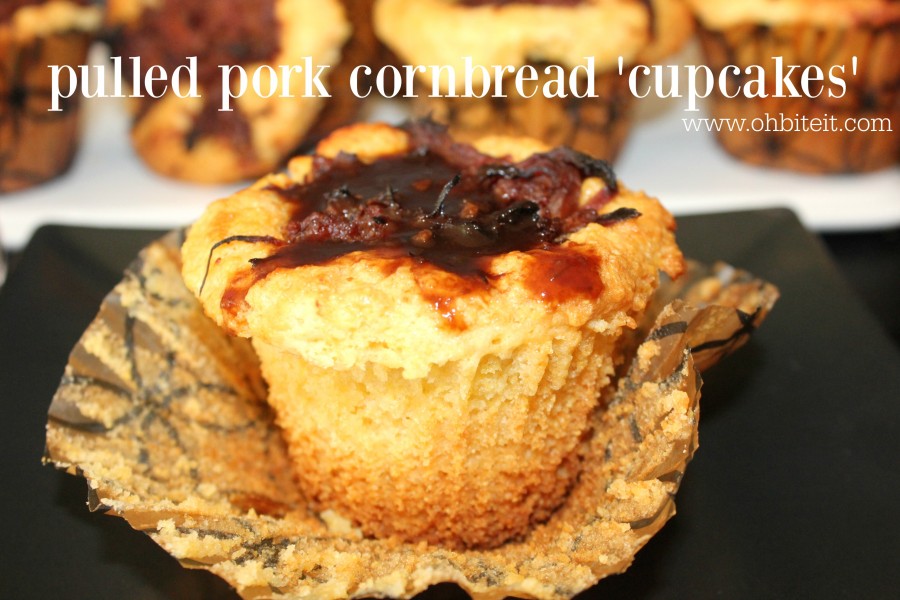 In 30 minutes of prep-time or less, you can have that family of yours reaching for seconds, and even thirds.  And I'm not talking about your average meal, nope..I'm talking about a simple, yet fun and whimsical meal cleverly disguised as a tasty treat that will put a smile on your face and warmth in your heart.  I'm talking about these adorable and scrumptious pulled pork cornbread 'cupcakes'
Smithfield has done all the work for you with their hand-trimmed, seasoned-to-perfection Boneless Netted Fresh Pork Shoulder Roast that seems as though it was made for your slow cooker, and for the resulting luscious leftovers that come from it.  Smithfield Boneless Netted Pork Shoulder Blade Pork Roast offers juicy, mouthwatering flavor and is made from 100% fresh pork.  YES, that's 100% ..no fillers, ALL flavor.  
When you set these fun and delicious 'cupcakes' onto your table, take a moment and just absorb the sweet smiles of your family and friends …in that moment YOU are a kitchen ROCKSTAR.  The warm and toasty cornbread serves as the perfect flavor combo to that rich, tender, and succulent pulled pork.  Some slaw on the side and take a bow~  🙂
Check out Smithfield across social as well: FACEBOOK > TWITTER 
What you'll need:
1- Smithfield Foods Boneless Netted Fresh Pork Shoulder Roast >
…and, YES, you will have extra pulled pork, see what I did here, for a delicious 'under 30 minute' leftover recipe of "Pulled Pork Taquitos"~
1 box of cornbread mix, I used the honey variety..but any will work
1 cup of your fave BBQ sauce
A slow cooker
A cupcake pan and paper liners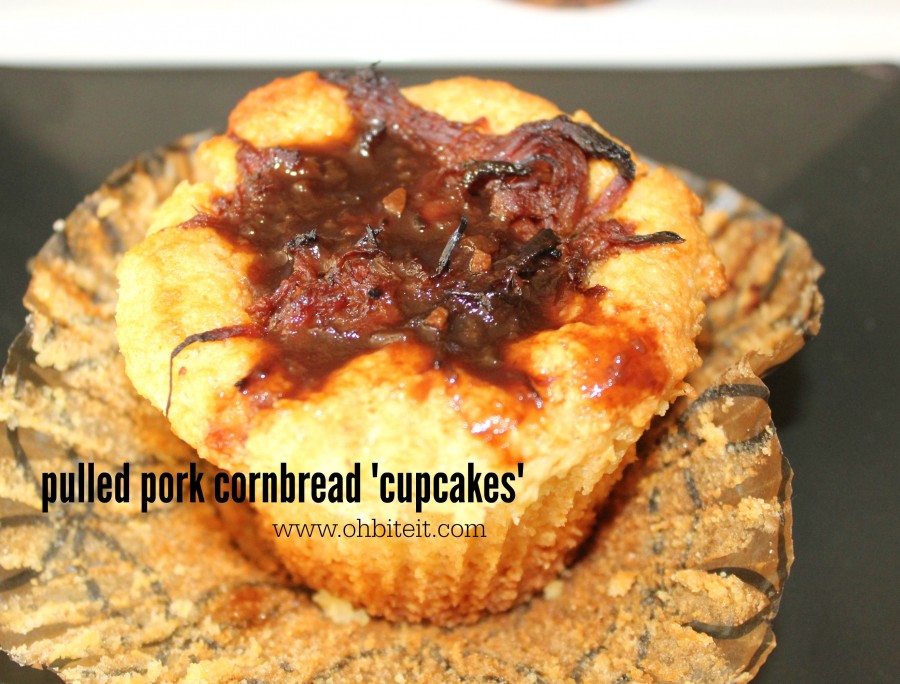 Directions:
(I used a 7qt. slow cooker)
Fill the slow cooker approx. 1/2 way with water and add  in 1/2 the cup of BBQ Sauce.
Now, remove the netting from the roast, and gently place it down into the water.  Set your cooker accordingly (for your lifestyle) and cook the roast until it's tender and falling apart….
Remove the roast, drain the liquid from the cooker and shred the pork…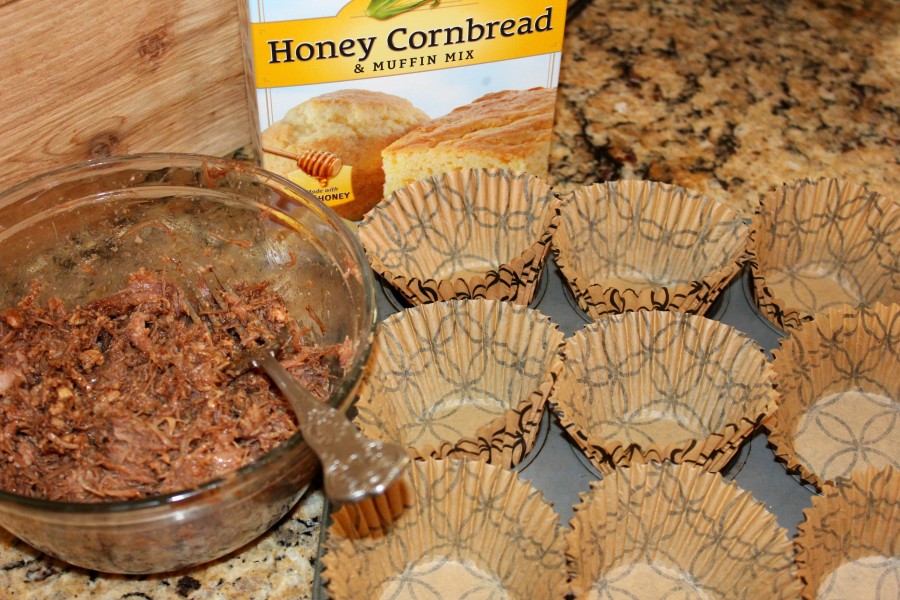 ..put the shredded pork back into the cooker, set it to low..and stir in the BBQ sauce, making sure to cover all the pork..add more sauce if desired.
While the pork is keeping warm, mix the cornbread batter according you the box instructions…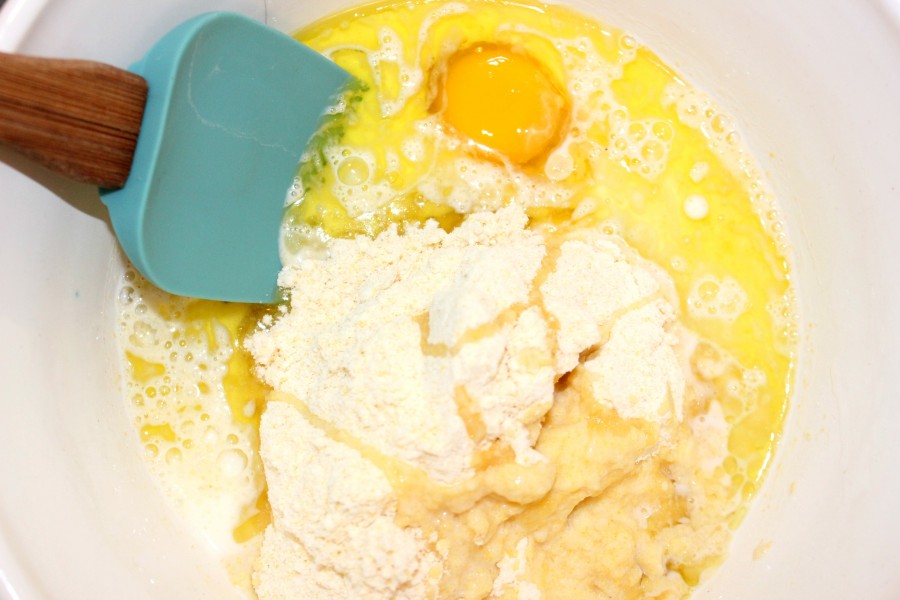 Fill the liners up approx. 1/2 way and top it with a generous scoop of the pulled pork…
Bake the 'cupcakes' at 350 degrees, for approx. 15 minutes, or until they're golden, firm, and cooked through…
Let them cool for a few minutes, it's a good time to admire their "wow" factor…
Then plate those fun and tasty babies up…
Serve them to all you love LOTS…
With some extra sauce..because, extra sauce!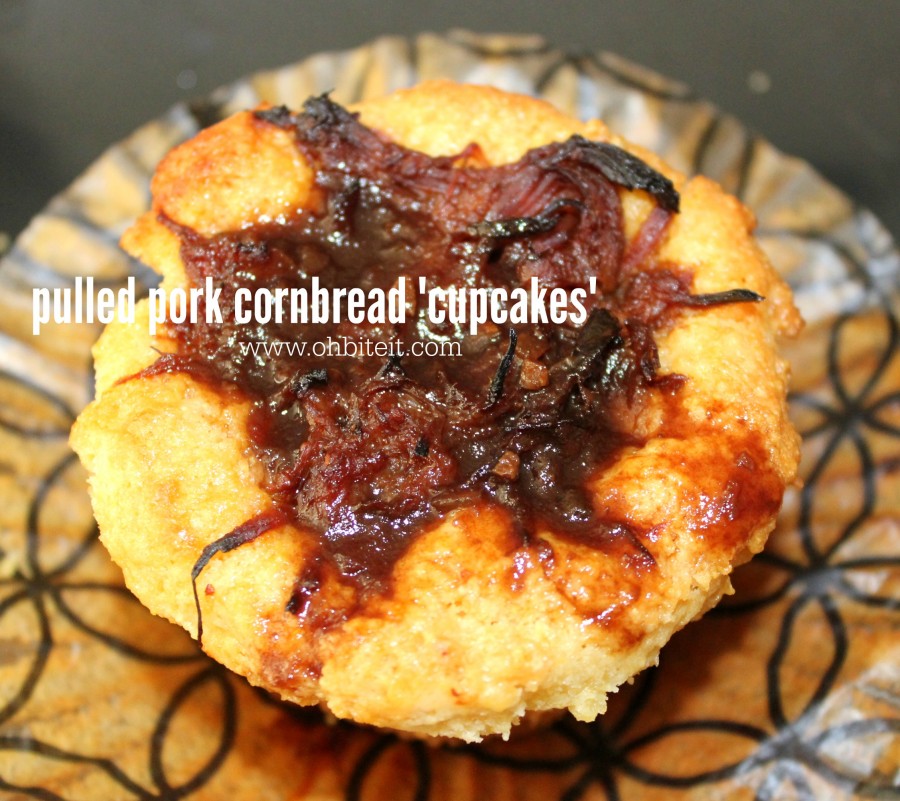 And DIG IN!  ~Enjoy!  🙂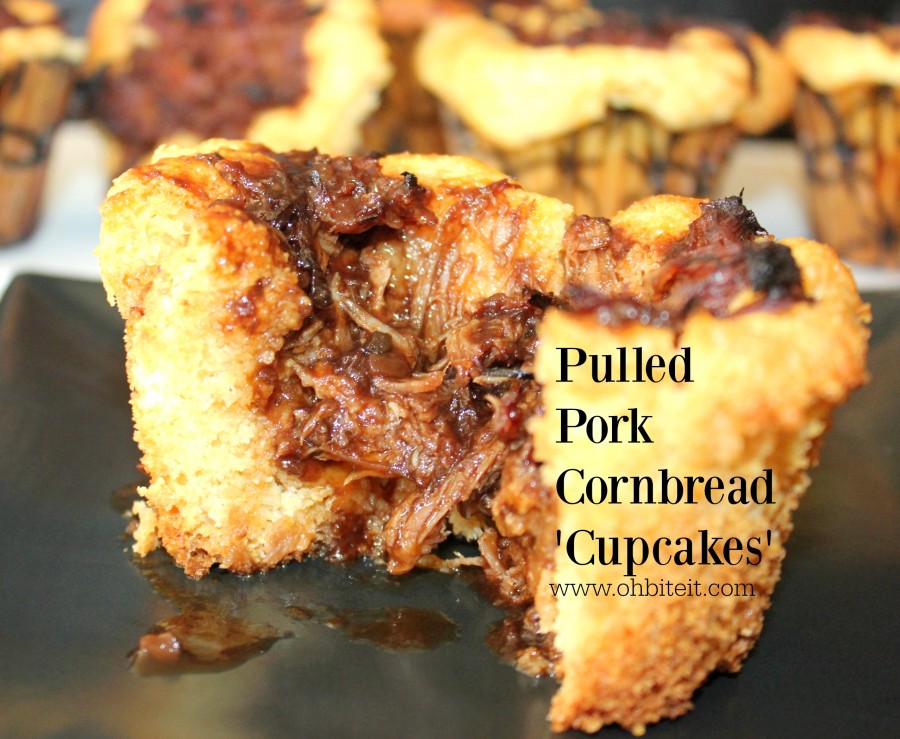 This is a post sponsored by Smithfield Foods, however all opinions and content are my own.