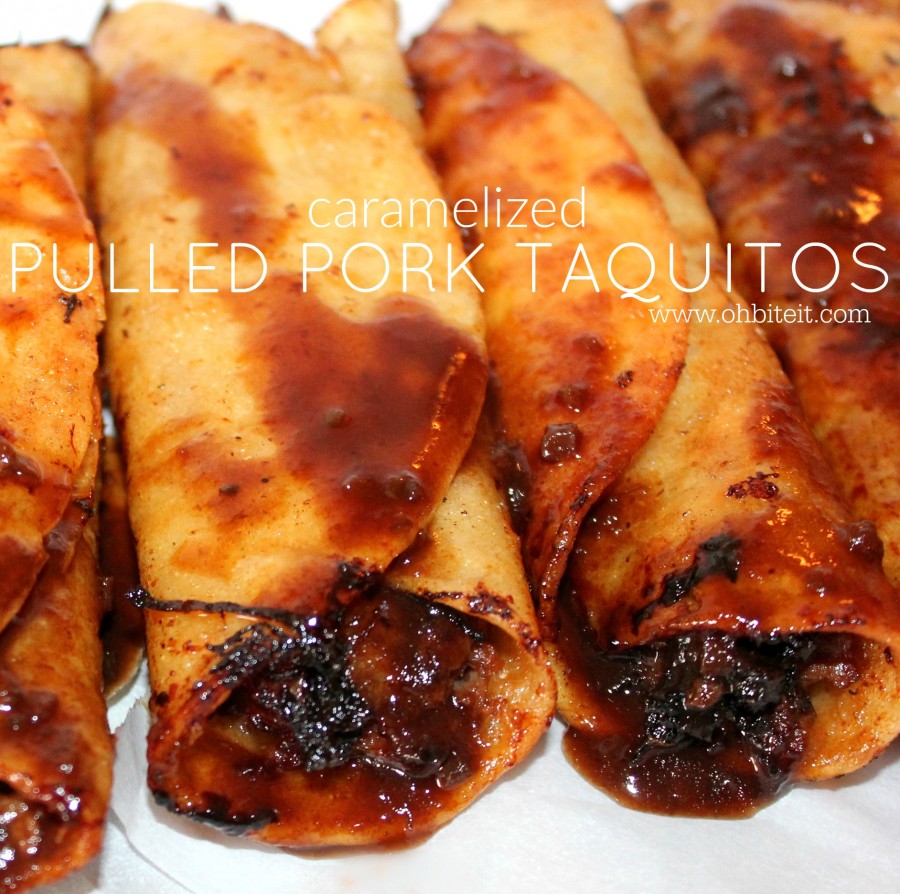 When you slow cook a beautiful Smithfield Boneless Netted Fresh Pork Shoulder Roast and shred it up into glorious porky piles, chances are you will have enough succulent shredded pork for at least 2 delicious meals.  Trust me, I know..
I recently created these delectable "Pulled Pork Cornbread 'Cupcakes". and quickly found myself in need of a fast, unique, and 'just-as-fantastic-as-the-original' recipe to make the BEST use of that leftover perfect pile of pulled pork.
I had some corn tortillas hanging around my kitchen calling my name for a while now, and I'm happy to report that their calls were finally answered!  That idea lightbulb lit up ..and BOOM~  "Pulled Pork Taquitos" were created.  Thank-you lightbulb! 🙂
Crispy, crunchy and so, SOoo saucy, pulled pork-filled taquitos with perfectly luscious caramelized ends, will grace your table in a round 2 meal that no one will ever believe is created from leftovers!
YAY you!  ..and everyone else who gets to enjoy these tastiest of taquitos.
How wonderful is it when we can create a leftover meal that rivals the original meal in the best way ever?  In under 30 minutes, that pulled pork transforms into easy to eat, scrumptious, and totally tasty taquitos.  Thanks to Smithfield, and their incredible quality of pork products, leftovers are now just as exciting as the meal they were originally born from.
"The Smithfield® brand's heritage of quality pork began in 1936 when Joseph W. Luter and his son founded their small meatpacking company in Smithfield, Virginia. Almost 80 years later, Smithfield continues to delight consumers with premium-quality hams, smoked meats, bacon, and fresh pork. Flavor hails from Smithfield."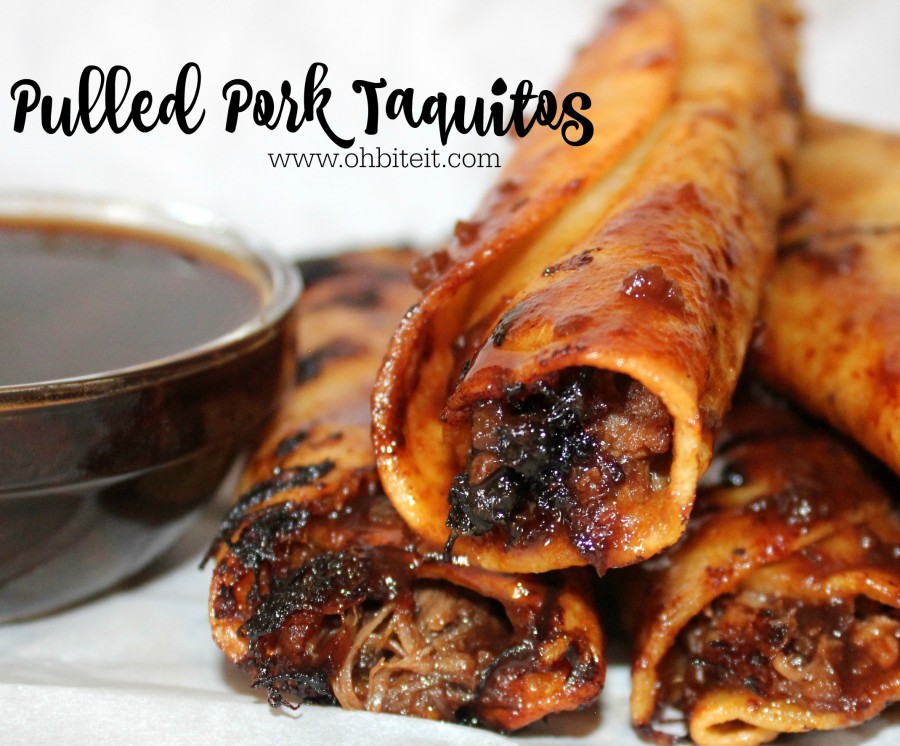 Leftovers just got a marvelous make-over.  And your family will love it!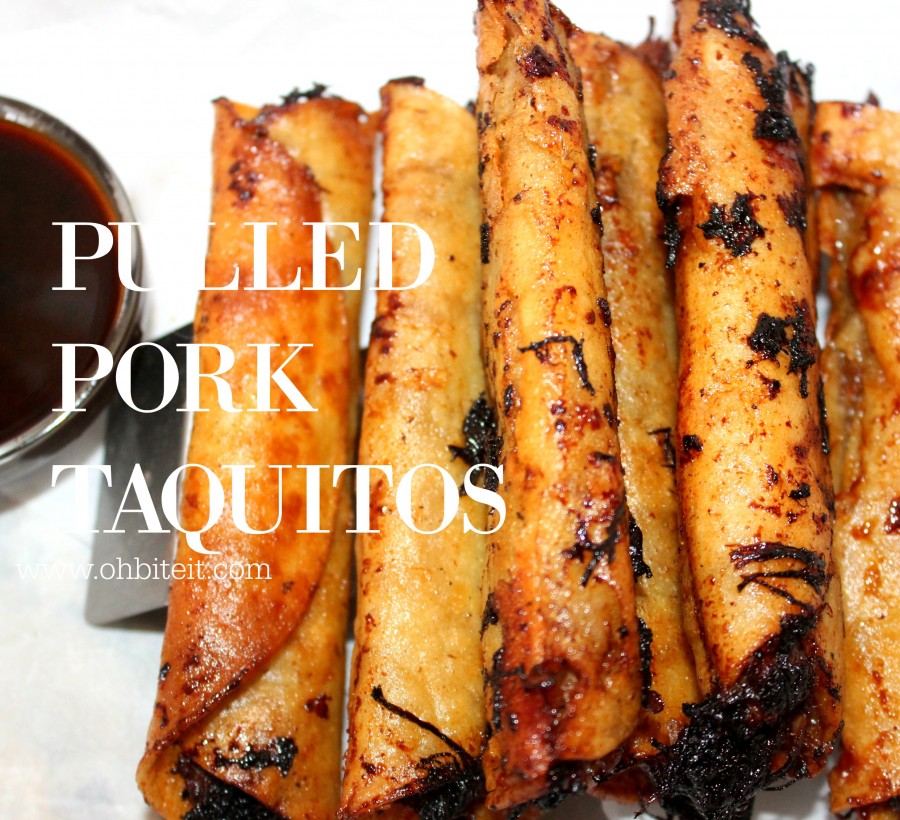 What you'll need for 12-15 pulled pork taquitos: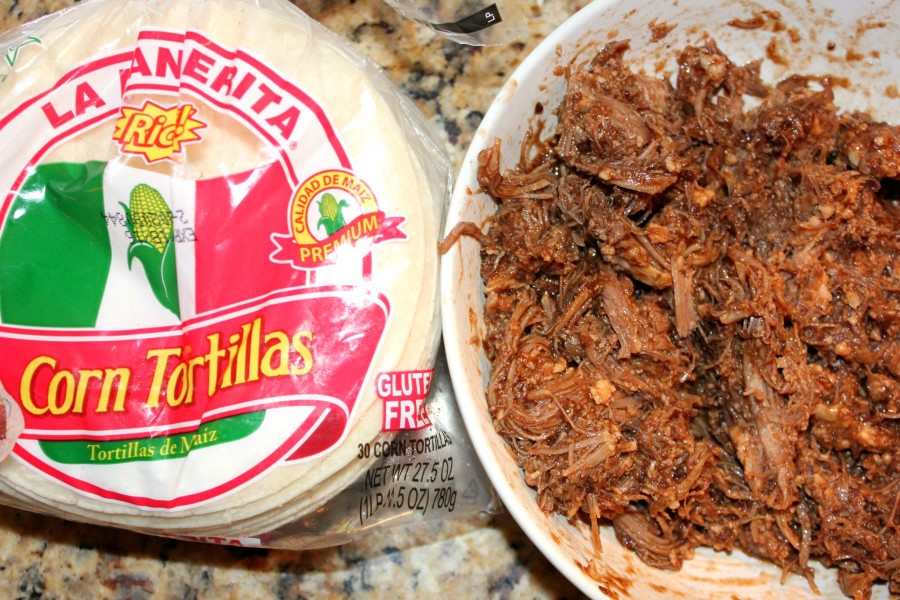 12 corn tortillas
4 cups leftover shredded Smithfield Boneless Netted Pork Shoulder Roast (seasoned your way), I used BBQ sauce.
oil … I used canola
Dipping sauce.. I used BBQ
Directions:
Simply add some of the leftover (fully cooked) pulled pork to the center of the tortilla…
Gently roll them up, and place them seam-side down into some (approx. 1″) hot oil in a shallow pan.  Carefully flip them over to evenly cook the other side, until they're golden all the way around, and the ends are caramelized…
serve them with some extra sauce for dipping …
And dig in to your new main meal that no one will ever know is uh…  leftovers!  ~Enjoy!  🙂
Check out Smithfield's social channels: 
This is a post sponsored by Smithfield Foods, however all opinions and content are my own.