SO, when life hands you a deliciously large portion of Smithfield's "Bacon Wrapped Stuffed Pork Loin" and you find yourself with some leftovers, what do you do…oh what, do. YOU. do?  Well, I know what I did~  I found a way to enjoy a super stuffed, bacon wrapped, pork loin in the morning..uh, for breakfast… you are welcome.  🙂
That's right, not only is Smithfield the best in the meat biz for quality, they're also super generous in their portions.  And that makes for even more incredible meals that no one will ever know are 'round-2′.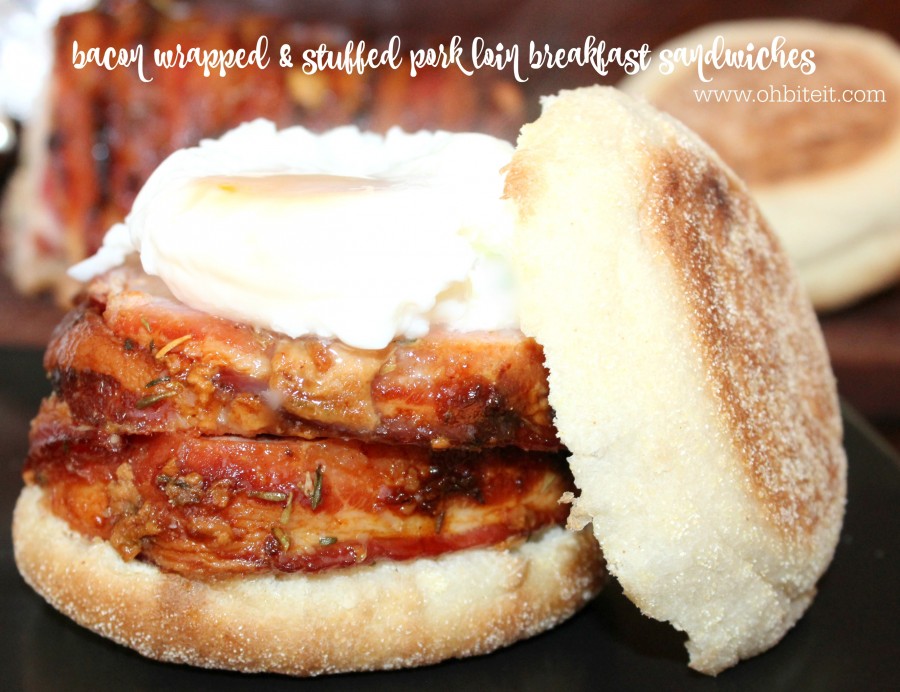 Thanks to Smithfield's amazing pork products, I was able to have another incredible meal from just one pork loin filet.
I simply took what I had left of this amazing bacon wrapped stuffed pork loin and share it's delicious love all over again with a breakfast sandwich of champions.
i'm taking about a maple sausage stuffed, tender, juicy pork loin all wrapped up in our all-time favorite breakfast food..BACON, topped with a perfectly poached egg and sweetly sandwiched between a toasty english muffin.  GOOD MORNING and or Happy Brunch to you.
What you'll need:
Leftover pork loin.. I used some from this recipe > "Bacon Wrapped Stuffed Pork Loin"
English Muffins.. one per sandwich
Eggs, poached or fried to your liking.. one per sandwich
Directions:
Simply slice up the stuffed pork loin and place it inside a toasted english muffin.  Top with a perfectly poached or fried egg.
Serve them warm…
And enjoy this delicious pork loin in a new and delicious way..in the morning.  ~Enjoy! 🙂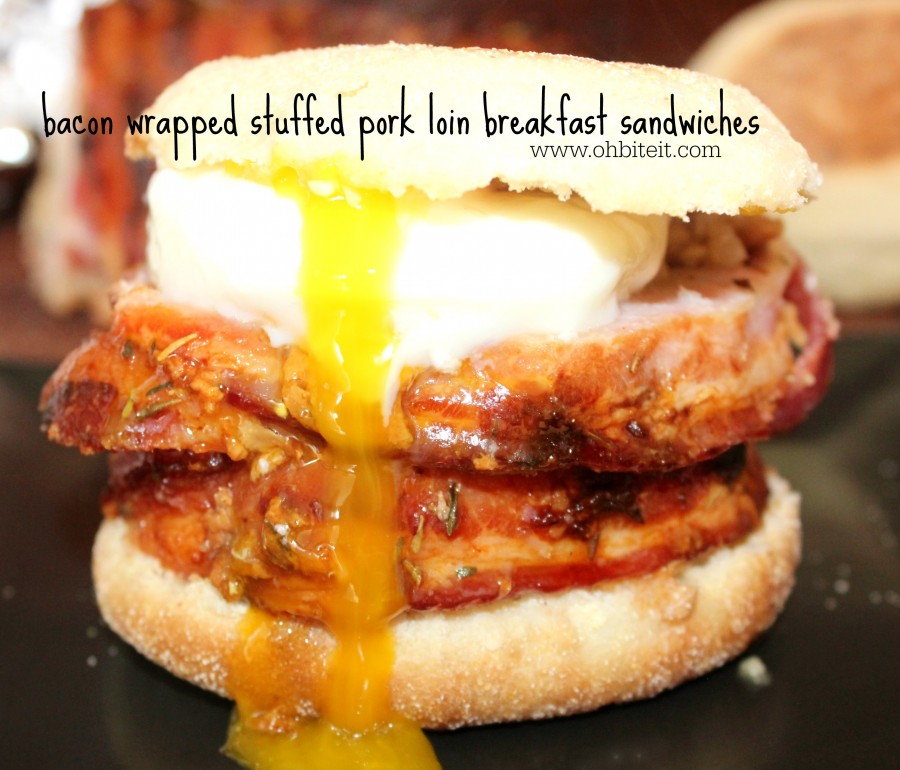 Check out Smithfield on social and share some meaty love:
This is a post sponsored by Smithfield Foods, however all opinions and content are my own.