So, I've recently discovered the pure and simple joy of creating new (and improved) McDonald's monstrosities. Some would say that I have too much time on my hands, and I'd say.. they're wrong. 🙂 
As evidenced here:
#1 McSurf-n-Turf
For our first installment of McMash-Ups, I present to you not one, but two delicious McD's sandwiches that have found love together~ Yes, we have SURF :  (Filet-O-Fish) lovingly mashed with some TURF : the mac daddy (BIG MAC) Feast your eyes on this beautifully  built baby! …you're lovin' it!
If that wasn't quite enough to get your McJuices flowing.. feast your eyes on this colossal culinary collision: 
#2 The McLand Sea & Air
This large and in charge McMasterpiece covers all the Earthly bases, and then some.. in the most delicious way ever! Horrify your family and friends with this beast, and call it a day! YUM!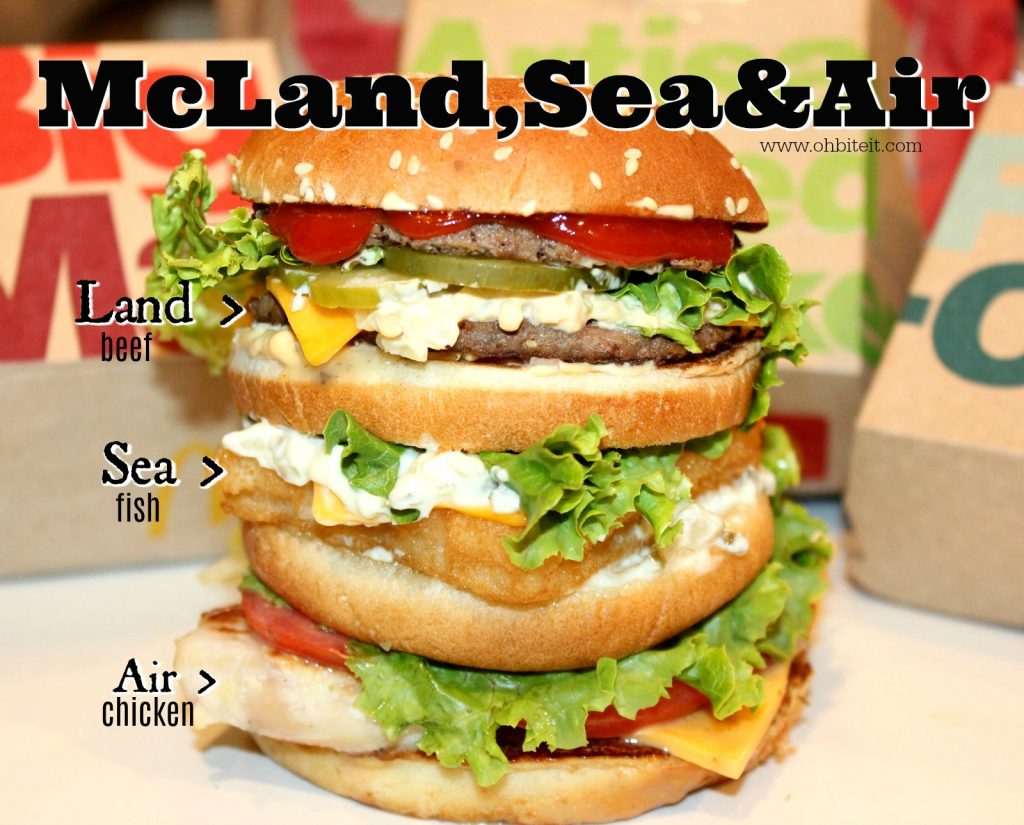 #3 The Caramel & Bacon Ice Cream Biscuit
FOR FULL INSTRUCTIONS ON HOW TO GET THIS BEAUTY INTO YOUR MOUTH FOR APPROX. $2.. CLICK > HERE!