This is just an easy, fun and DELICIOUS little homemade snack to jazz up those typical and boring Chips that we all know and um…LOVE!  🙂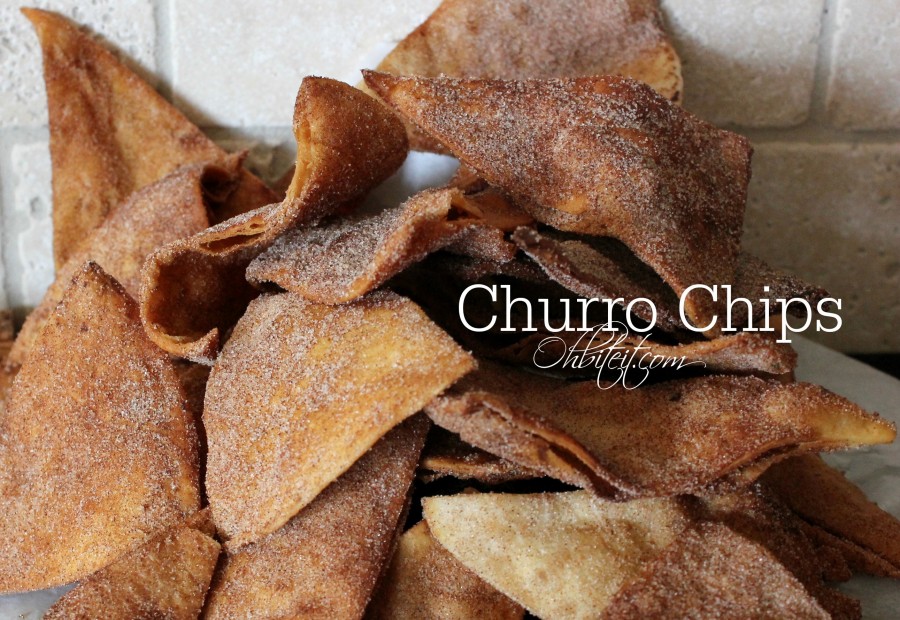 Crisp, sweet and super cinnamony…each of these Churro Chips will make you feel like you're at a State Fair, and totally leave you wanting more.  You can dip them into some of my>>  Caramel Cheesecake Dip…or enjoy them with some of my >>Fruit Salsa!!
OR this AMAZING>>  "Caramel Cream Cheese  Dip"!
~But really…you won't need anything but your 2 hands to get them into your mouth…preferably nice and warm!
~Do it!  🙂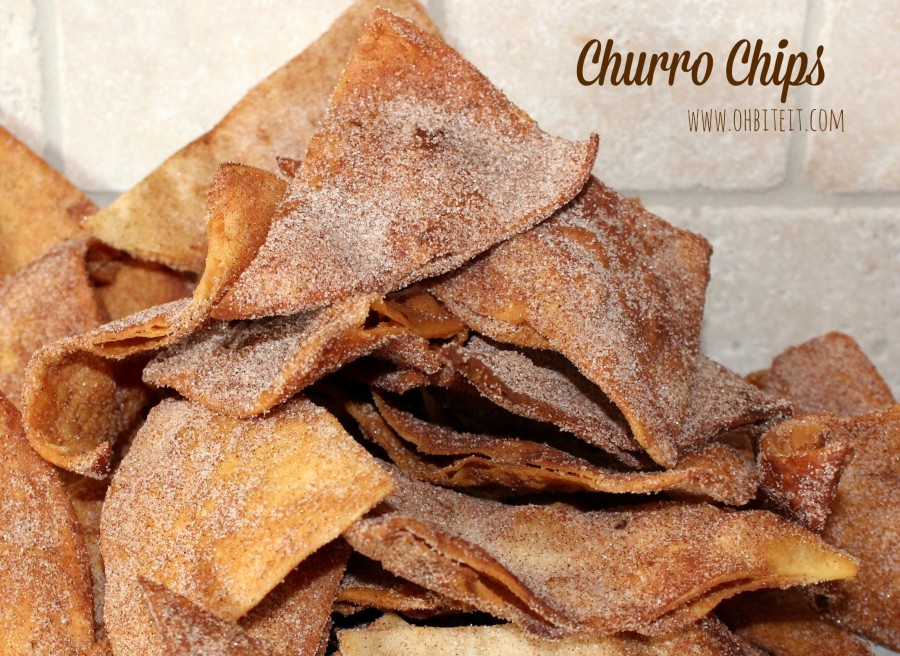 What you'll need for a huge pile of Chips:
10-8″ Flour Tortillas
Oil for frying..I used Canola
1 cup or more of Cinnamon/Sugar!  Any ratio you like!
Directions:
Slice the Tortillas into 8 even triangles…
Fry them up in small batches and drain them on paper towel to cool a little…
While they're still a bit warm, toss them in the Cinnamon/Sugar.  Get them coated very well…
Pile them up..and start dipping, and crunching away!  ~Enjoy! 🙂